A couple Saturday's ago my bridesmaids (a.k.a. all three of my lovely sisters) threw me a beautiful bridal shower. My mom spearheaded the food, my future mother in law, Gloria, made the most adorable collage of Bryan and I and my sisters organized the specialty cocktails, dessert and hilarious games. It was such a good time to be able to relax with my closest lady friends and family before the big day next month!
Some of my favorite touches were the Rosemary Infused Olive Oil favors homemade by Brooke. She even printed out two of my recipes for guests to pair with the rosemary olive oil, it was so so sweet!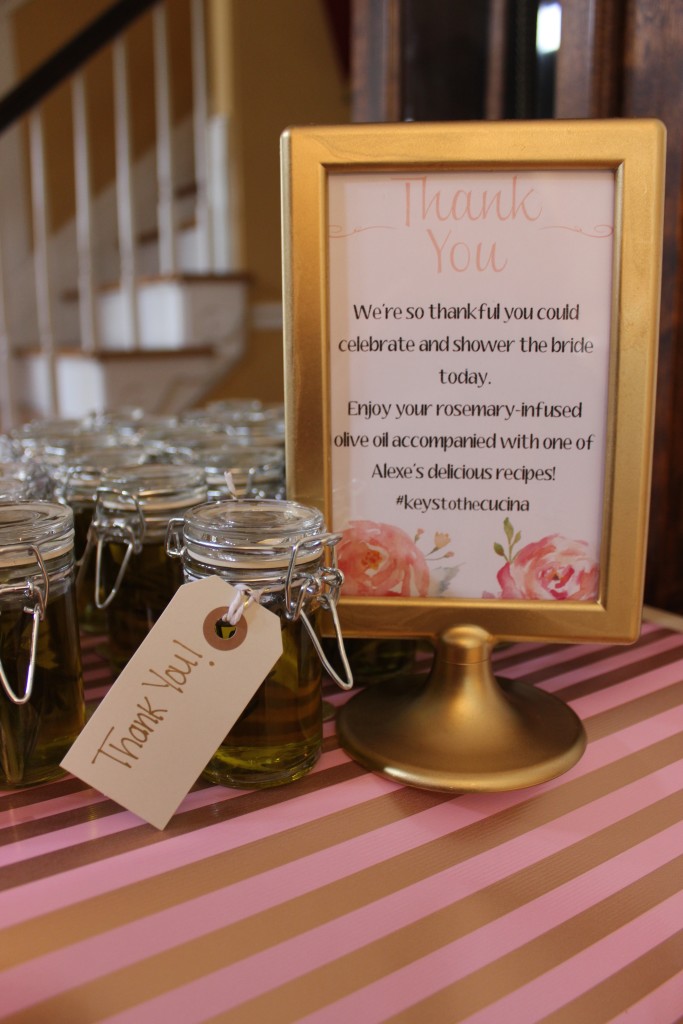 Guests wrote anonymous marriage advice on wooden spoons and some of my favorite nuggets of advice were, "Make sure he turns his underwear and socks out the right way for laundry," "Never leave your bed," and "Lots of booze." We will be sure to keep these on hand for good laughs down the road.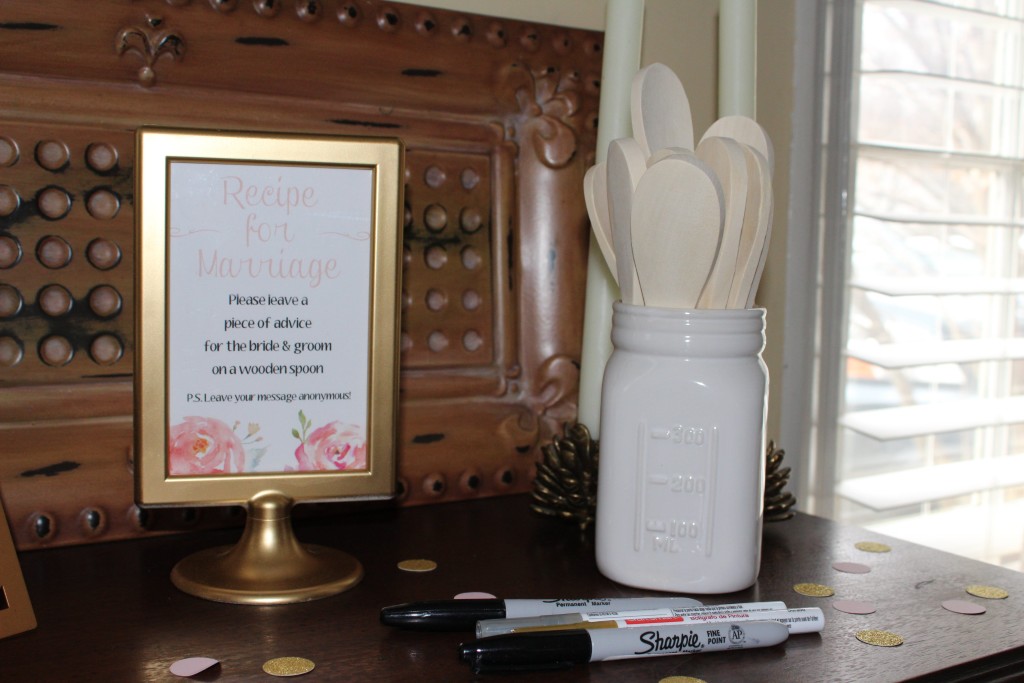 Gold painted letters for Bryan and I, these will definitely be getting re-purposed for the big day!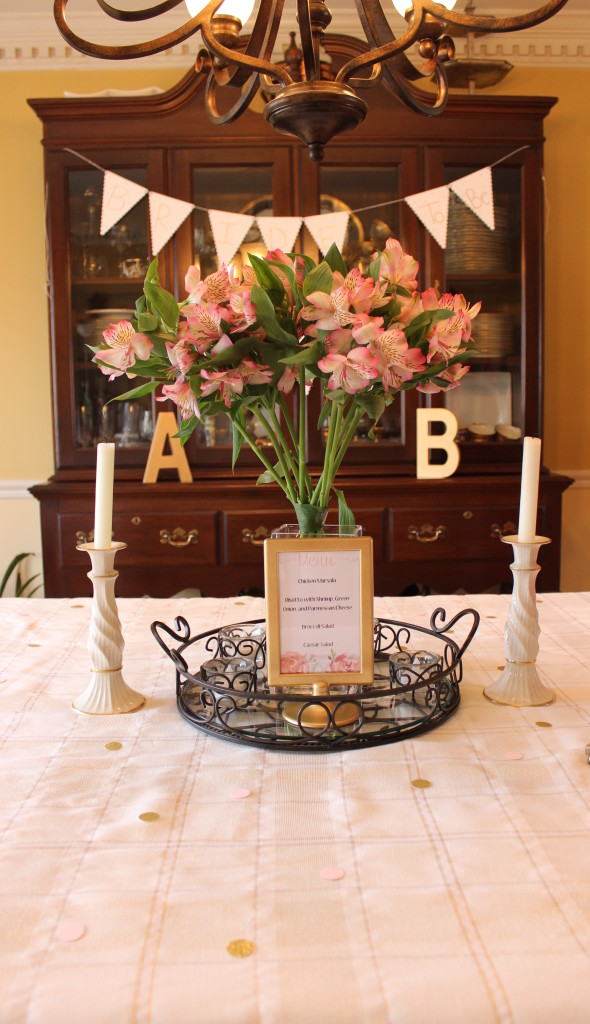 One of the menu favorites had to be the broccoli salad, it was loved by all and I think I alone had three helpings! Also, my mom's chicken marsala is just exquisite, the chicken is sliced super thin, pan fried in butter, and finished off in the oven in a delicious sauce of marsala wine and mushrooms, it is so good!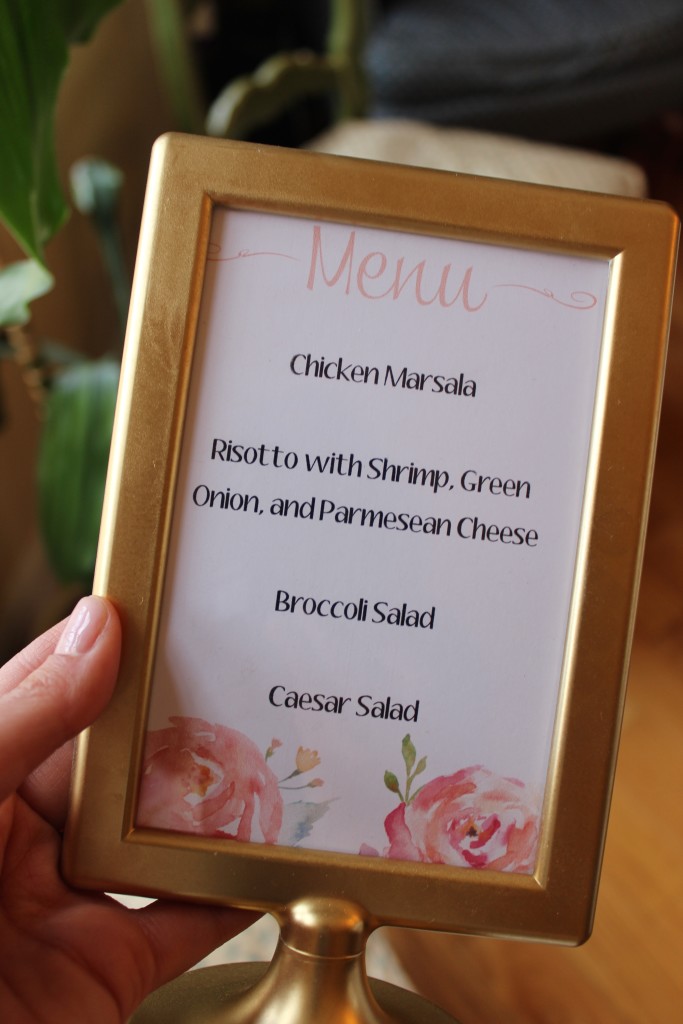 For dessert, decadent and colorful macarons made an appearance, as did some homemade strawberry shortcakes with buttery biscuits, Brooke really outdid herself with that one because the salty biscuit paired with the sweet cream and strawberries was just heavenly. PS isn't my mom's antique lamp totally channeling my wedding colors and the flowers on the menus?  I've been staring at that thing for my whole life, who knew it would eventually fit into my bridal shower theme perfectly!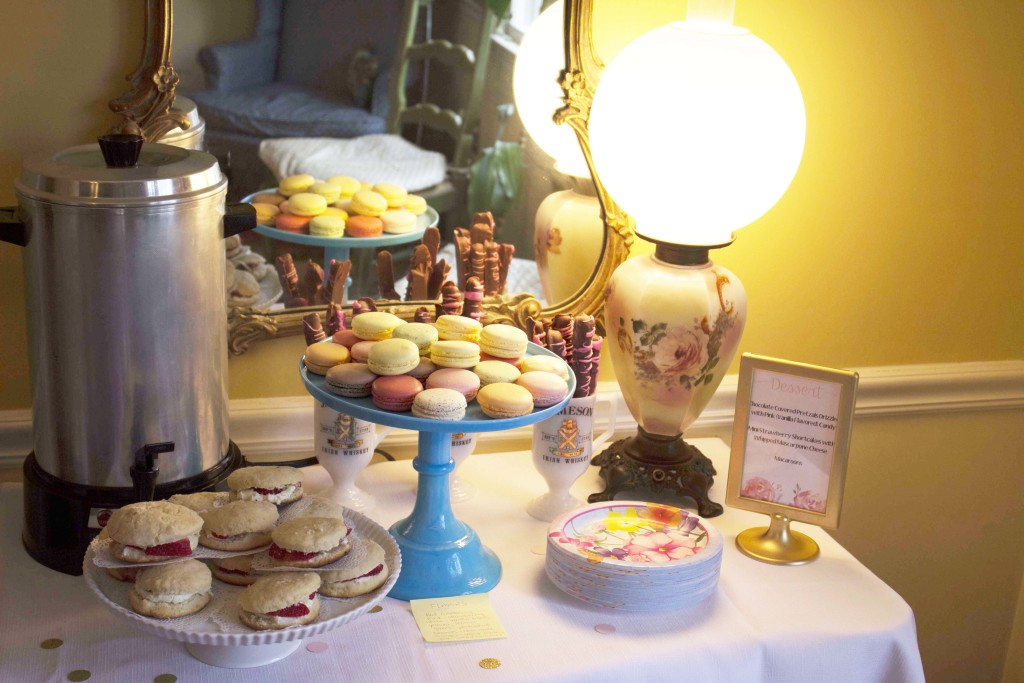 Here I am striking a pose with my mom and future mother in law, I love these two with all of my heart and I am so grateful for them!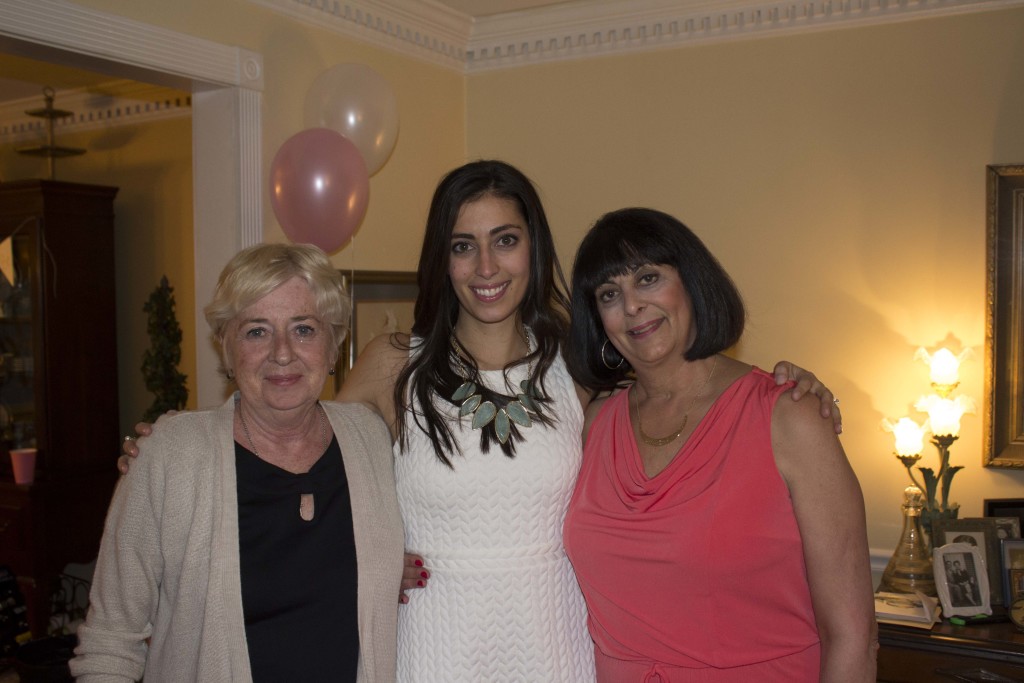 Last but not least, my sisters/bridesmaids/best friends. I do not know what I'd do without them, I've pretty much been texting, calling and emailing each of them nonstop for wedding inspiration and random questions for the past 17 months…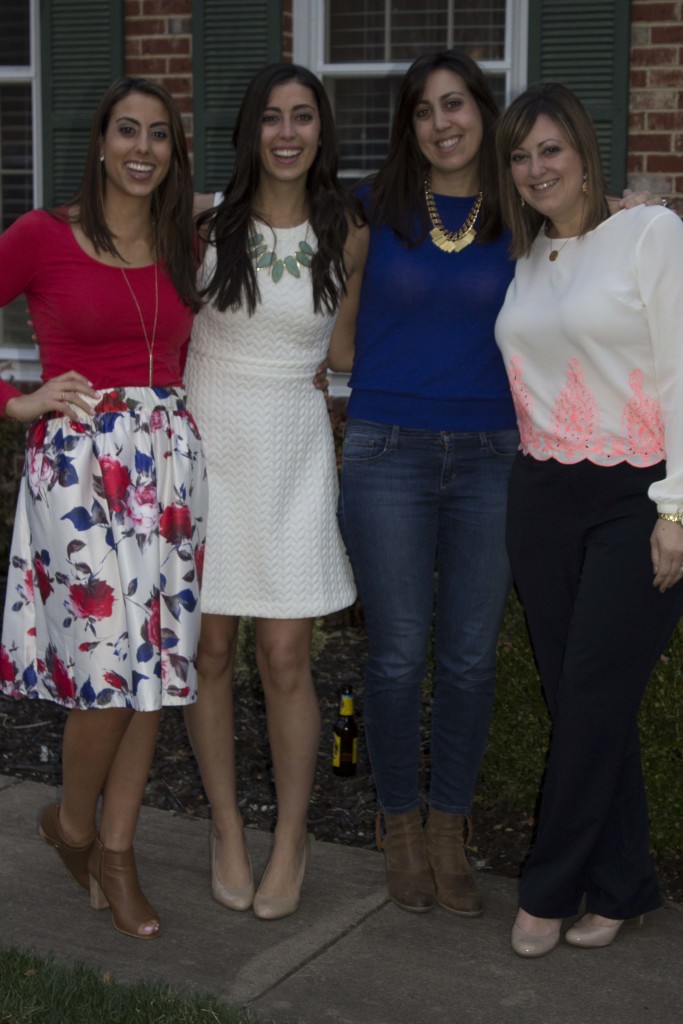 Thanks to everyone who made my shower so special, I was showered with so much love and some amazing new kitchen equipment too, I am one lucky bride!