Guys, I feel like I struck gold with this granola right hurrr. One, it is addicting and two it is super clean and free of any processed sugar. If that ain't January blog friendly then I don't know what is 🙂 Also, this is my first recipe where I've used coconut oil and I think I need to stock my pantry with five jars of it at all times. This stuff is like magic, so so luxurious, provides just a hint of coconut flavor, and is the perfect vegetable oil substitute for homemade granola. The cinnamon adds a great spice to balance out the sweetness and the hint of vanilla is the cherry on top.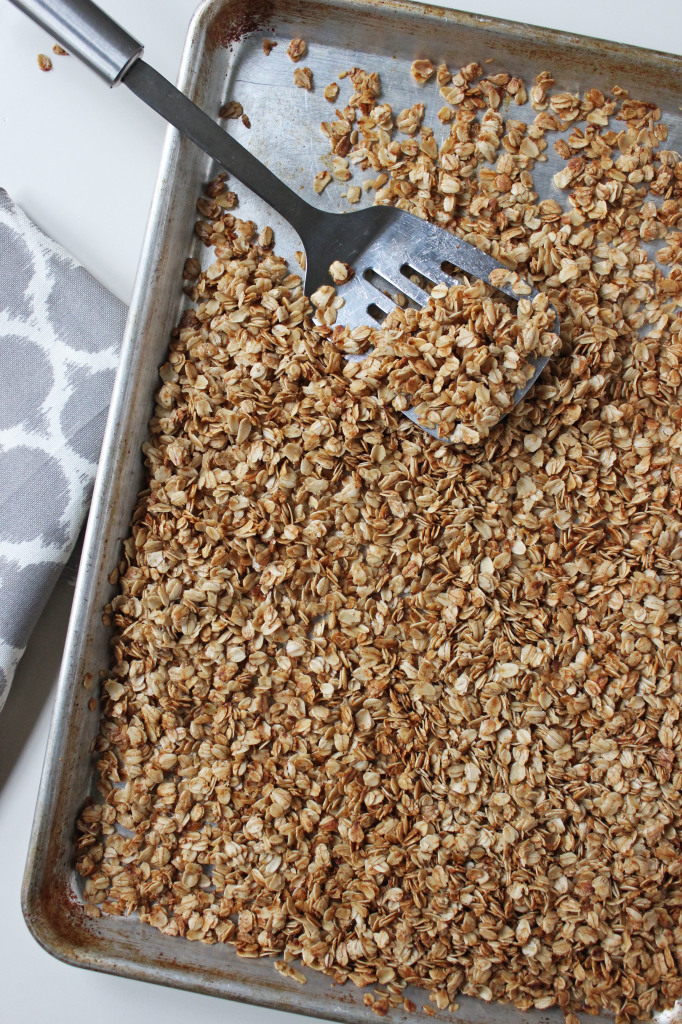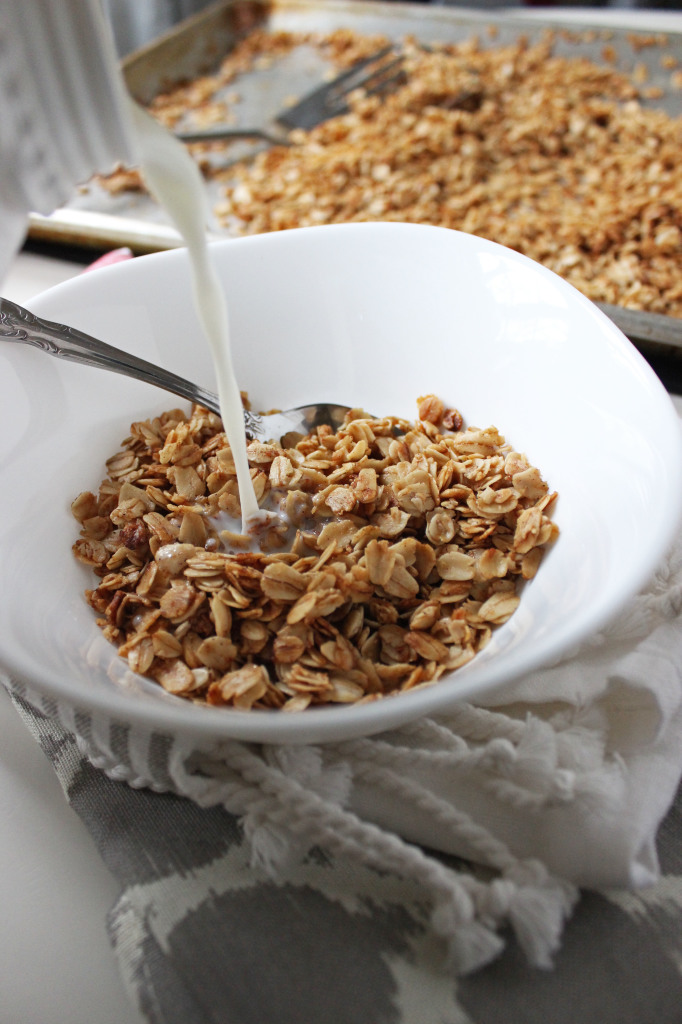 I've been making a big batch of this on Sundays and eating it throughout the week for breakfast with some berries and organic milk. It keeps me full for most of the morning and is super easy to prepare before heading out to work for the day!

6 Ingredient Granola with Coconut, Maple Syrup, Honey and Cinnamon
Author:
Keys to the Cucina
Ingredients
4 c rolled oats
¾ c coconut oil, melted
3 tsp pure maple syrup
2 tsp honey
½ tsp cinnamon
Dash of vanilla extract
Instructions
Preheat oven to 350.
Combine all of the ingredients in a large bowl. Gently mix them together until just incorporated.
Lay out in an even layer on a large sheet pan and cook for 10 minutes and turn the oats once.
Cook for another 7 minutes until golden.
Place in a tupperware for up to week and enjoy as a cereal with fresh fruit fruit or topped on Greek yogurt.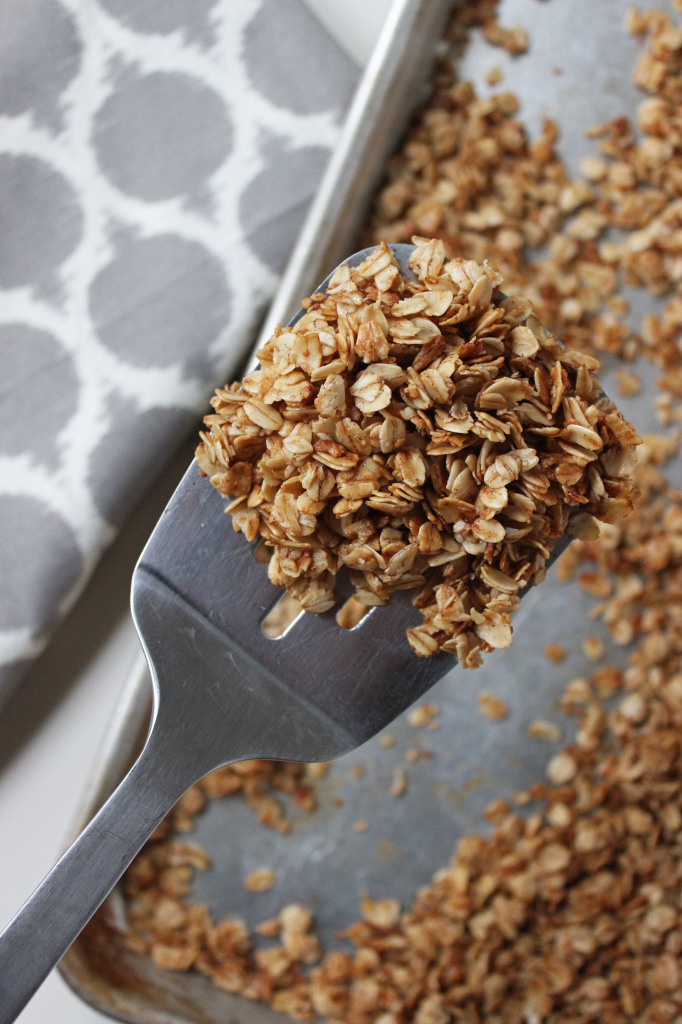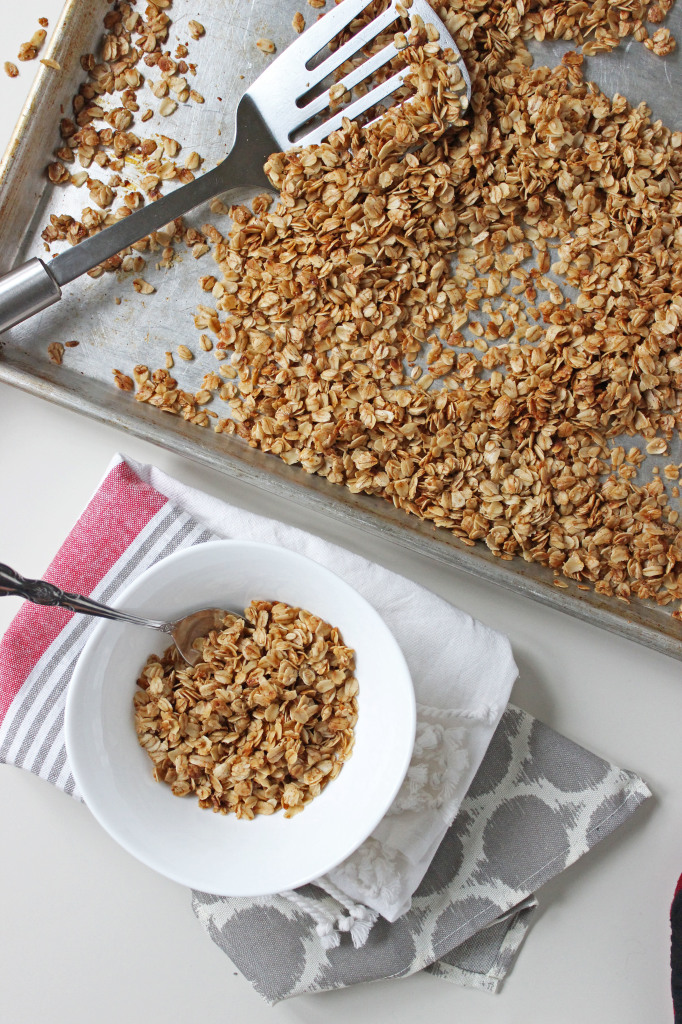 This song was sort of the theme to my birthday last weekend so I found it fitting to share it with you today. I guarantee the combo of this song and recipe will get you hyped for work any day!