I am back in action and ready to share this fabulous mushroom and sausage recipe with you today! This is great for weeknight meals because it comes together in a flash and is packed with protein. I ate one of these for dinner with a side salad and it kept me full all night.
The decadent part in this dish is definitely the sausage, and I like to buy it every couple months because it is so versatile. From sandwiches to sauces to pizza, sausage is your friend folks. If you wish to cut out some fat you can substitute turkey or chicken sausage and it would be just as delicious! Also for an added protein kick, you can mix in some cooked quinoa to the sausage mixture before stuffing mushroom caps. The possibilities are endless, so much so that I think I just made up a couple hundred variations on this one dish while typing this post…
Portobello Mushrooms Stuffed with Italian Sausage
Author:
Keys to the Cucina
Ingredients
2 tbs extra virgin olive oil
¼ large onion, diced
2 garlic cloves, minced
¼ red pepper, diced
1 tsp salt
½ tsp pepper
1 tsp fresh flat leaf parsley, chopped
2 Italian sausages, removed from casing
2 portobello mushroom caps, stems removed & cleaned with a damp towel
Parmesan cheese for topping
Instructions
Preheat oven to 350.
In a large saute pan, combine olive oil, onions, garlic and red pepper together. Cook on medium-low heat for 5 minutes until fragrant and vegetables begin to soften. Season with salt, pepper and parsley.
Turn up heat to medium-high and add in the sausage. Cook for five minutes, stirring frequently, until the sausage begins to cook and render fat.
Place the mushrooms on a sheet pan and spoon in the sausage mixture. Sprinkle on some parmesan cheese and cook for 8-10 minutes until roasted and bubbly.
Serve immediately with a dusting of fresh parsley and more cheese if desired.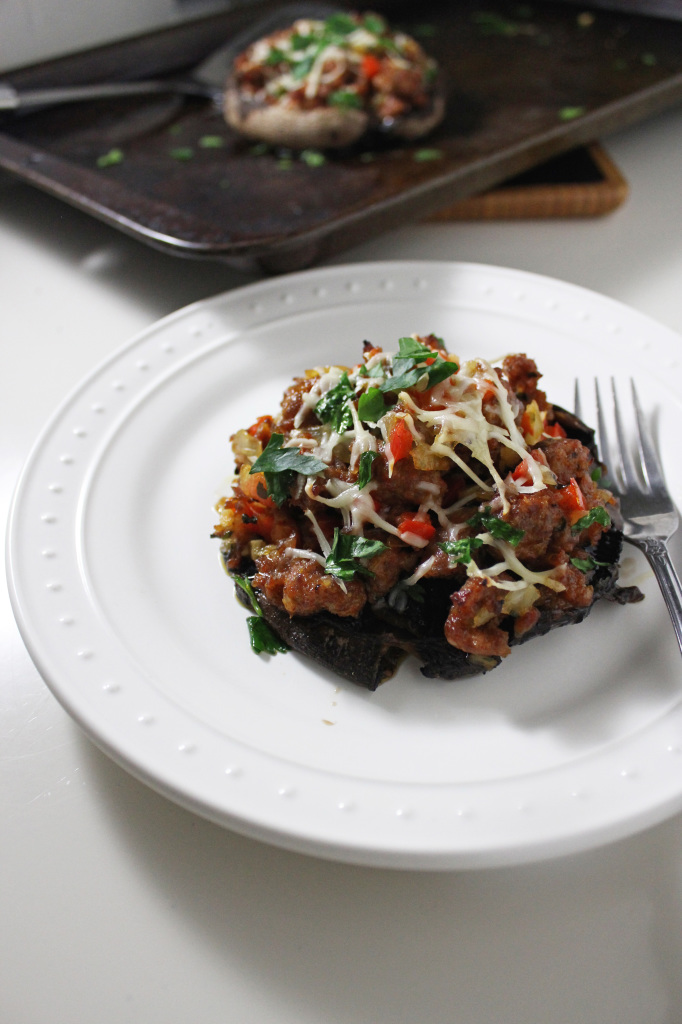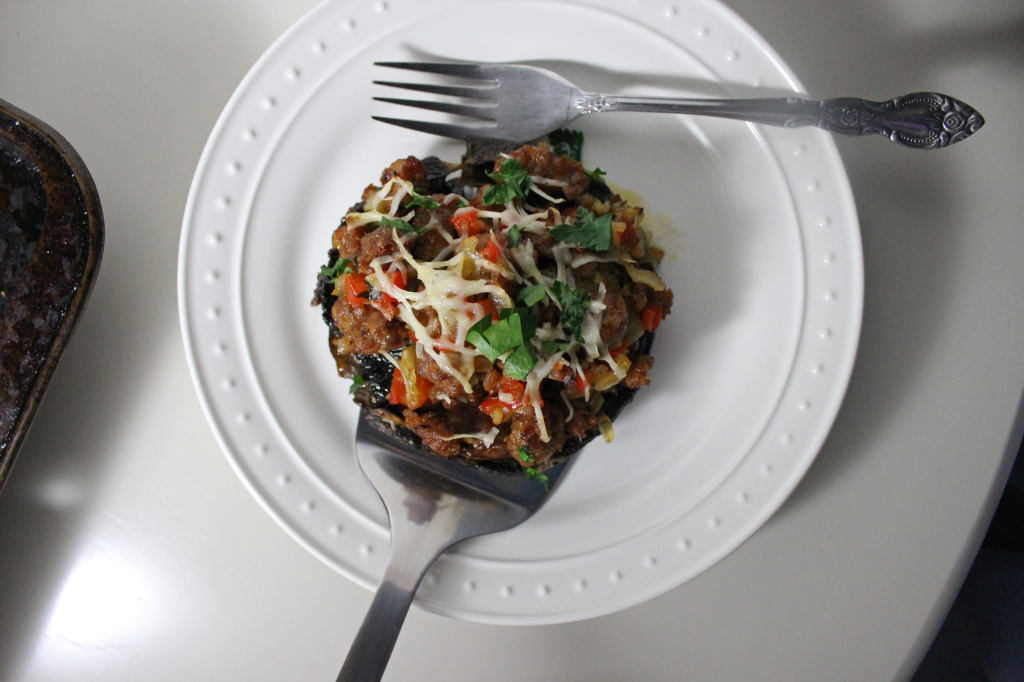 I love Band of Horses, and their music provides the perfect backdrop to writing blog posts on a cold winter's night. Cee Lo made this song pretty popular but I'll always love this version the most.