How about a little old school SAT analogy for you? Birchbox is to beauty product lovers as Hatchery is to foodies! If you don't know what Hatchery is, you will know soon. To a foodie like me this is one of the most exciting companies out there, and they work to bring unique and small batch American made cooking ingredients to your door through a monthly subscription.
I recently received an eclectic box from the Hatchery team full of everything from cinnamon honey, to California olive oil and one amazing BBQ Spice Rub created by the folks at Fogg City Spice Co. One smell of this rub and I knew it would deliciously accent the bone-in pork chops Bryan picked up at the market last week! The one thing I noticed in working with this rub was how even the flavors were and how you could really taste each individual spice. The smoked pepper tied all of the spices together and the flavor the spices imparted in the pan drippings was pretty much to die for. Check out Fogg City to get your hands on some BBQ Spice Rub, you'll thank me later :)!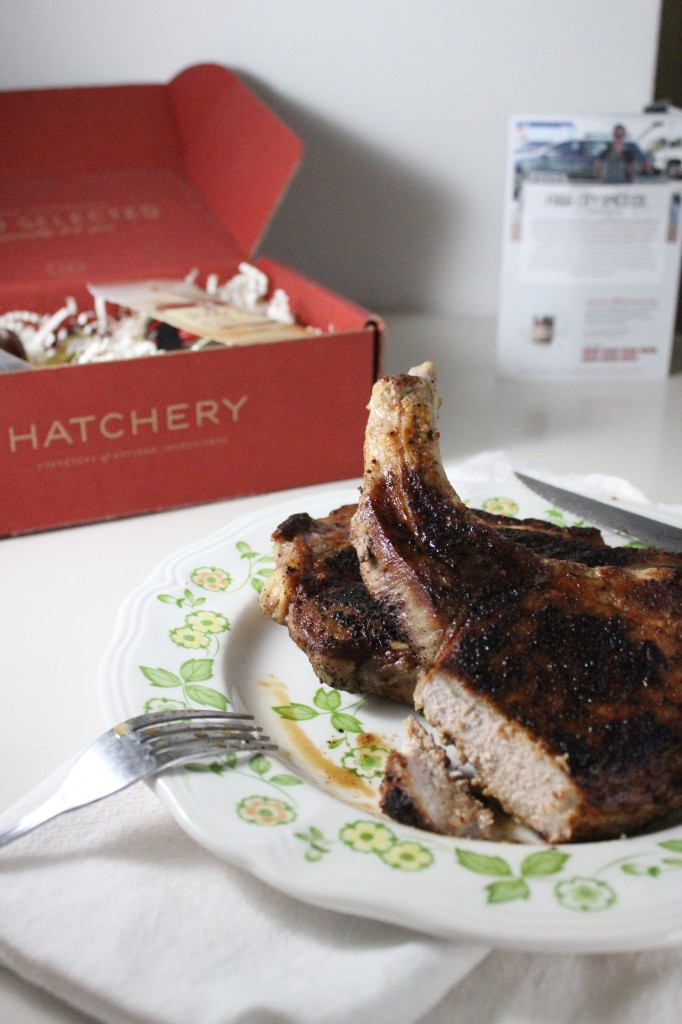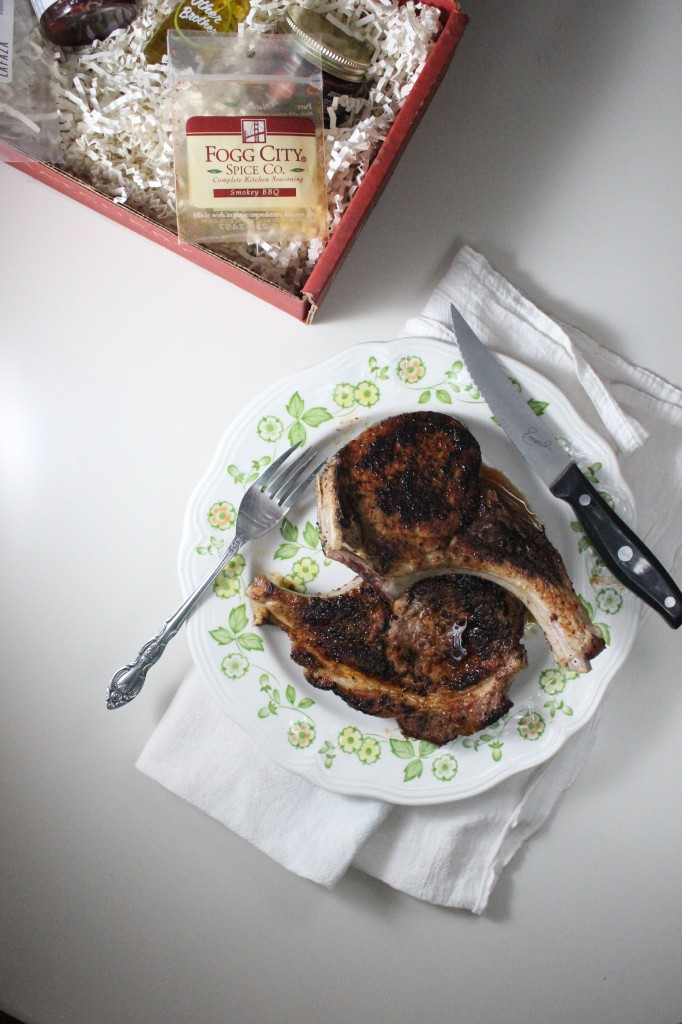 Cooking with Hatchery - Pork Chops with Fogg City Spice Co. Smokey BBQ Rub
Author:
Keys to the Cucina
Ingredients
2 bone-in pork chops
2 tbs Fogg City Spice Co. BBQ Spice Rub
Instructions
Preheat oven to 375.
Season both sides of pork chops generously with Fogg City Spice Co. BBQ Spice Rub.
Cover the bottom of a large saute pan with extra virgin olive oil. Put on high heat and when it begins to smoke place the pork chops in and reduce heat to medium.
Sear for 2-3 minutes on each side until a nice crust forms.
Finish off in the oven for 5 minutes or until the juice runs clear. The pork should be slightly pink when you slice into it. Enjoy immediately.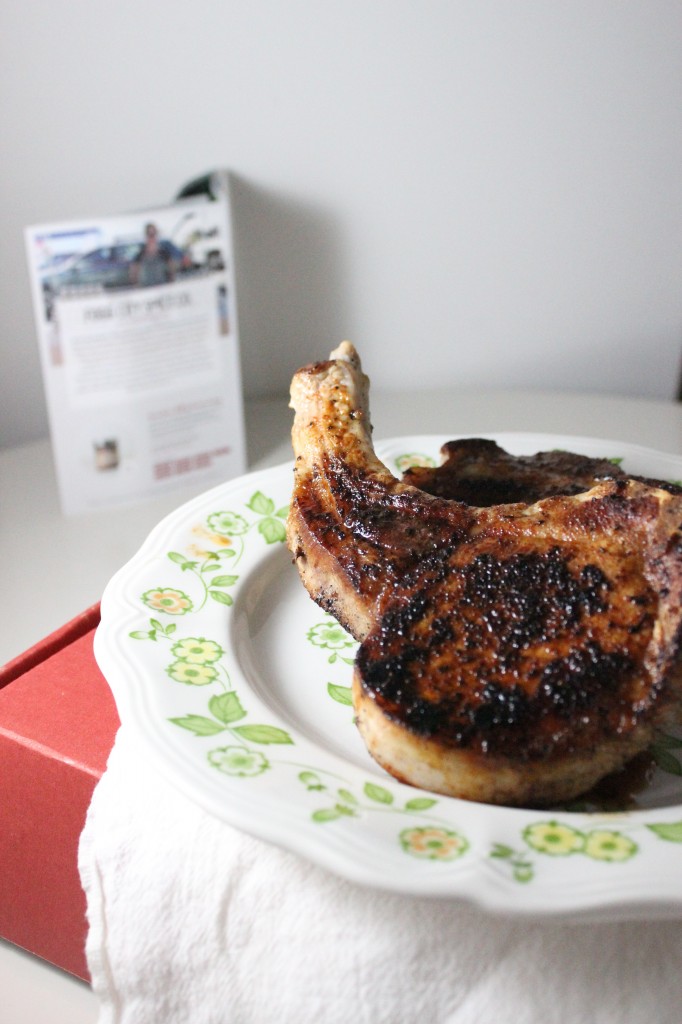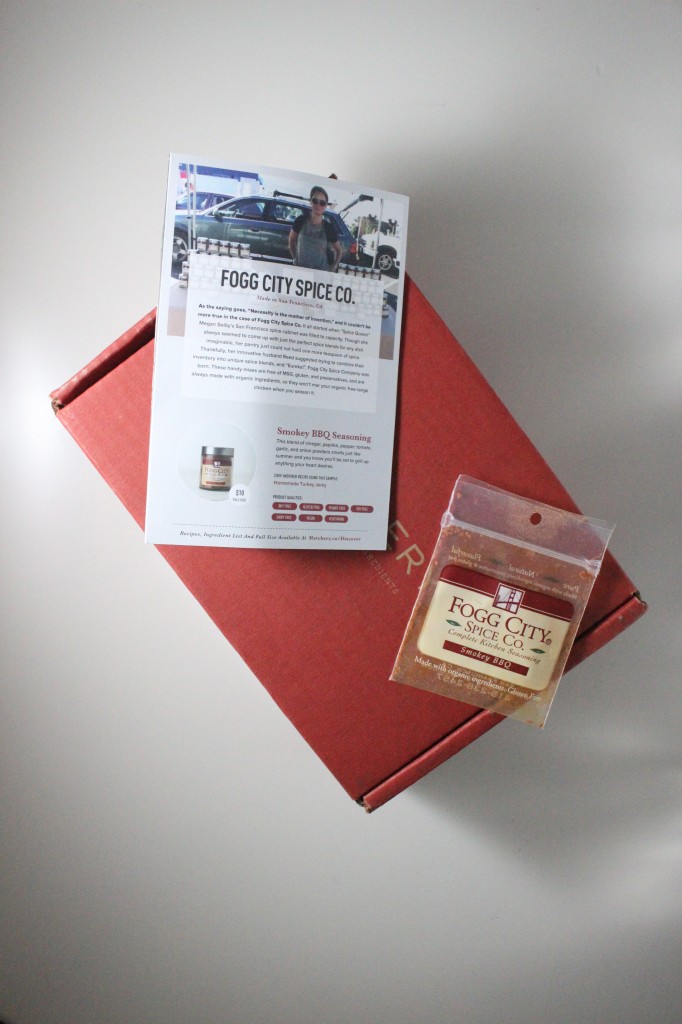 Disclaimer: I received a free box from Hatchery but all opinions are my own.