The first official day of summer is just eight days away, and nothing says summer like a refreshing fruity popsicle! I have amazing memories of indulging in this summer time treat during days spent on the beach at Lake Barcroft, the neighborhood where my dad grew up.  Instead of pool memberships, we drove just 15 minutes to the lake during long summer days to swim and relax, and I consider it to be a hidden gem nestled in the bustling area of Northern Virginia. The same ice cream man has been serving Lake Barcroft ever since I can remember, and though he doesn't know our names, he remembers our faces year after year, and references how he remembers when we were little. These memories make me long for simpler times but also remind me how important establishing traditions in families are. To this day I still spend weekend days at the lake whenever I can.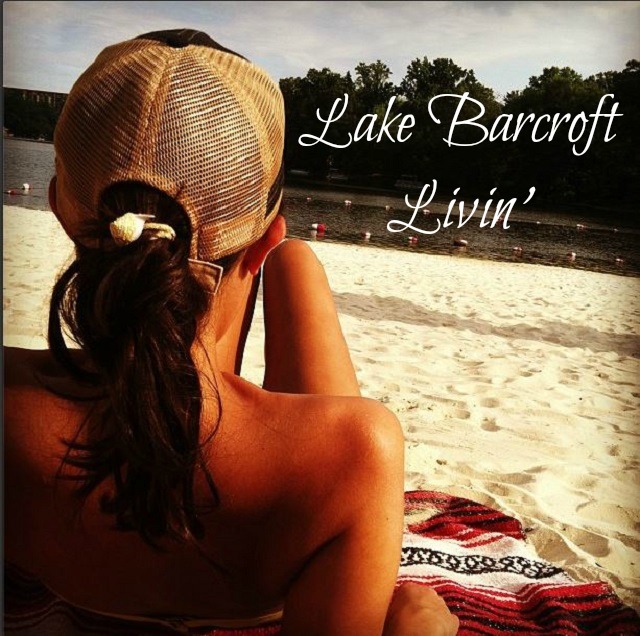 During the height of summer, the fruit popsicles were my go-to and I would order anywhere from coconut to mango and strawberry to cool me down. I decided to relive my strawberry days and so I grabbed some popsicle molds from World Market and set out for some experimentation in the kitchen! The basil that we planted looked phenomenal thanks to all of the rain in May and June, so I thought why the hell not add it to the berries? Basil and strawberries have been a classic cocktail combination for awhile now so I was sure it would work out in popsicle form. That also brings up a good idea, boozy popsicles anyone? Sounds like these popsicle molds will be getting a lot of use this summer, get excited!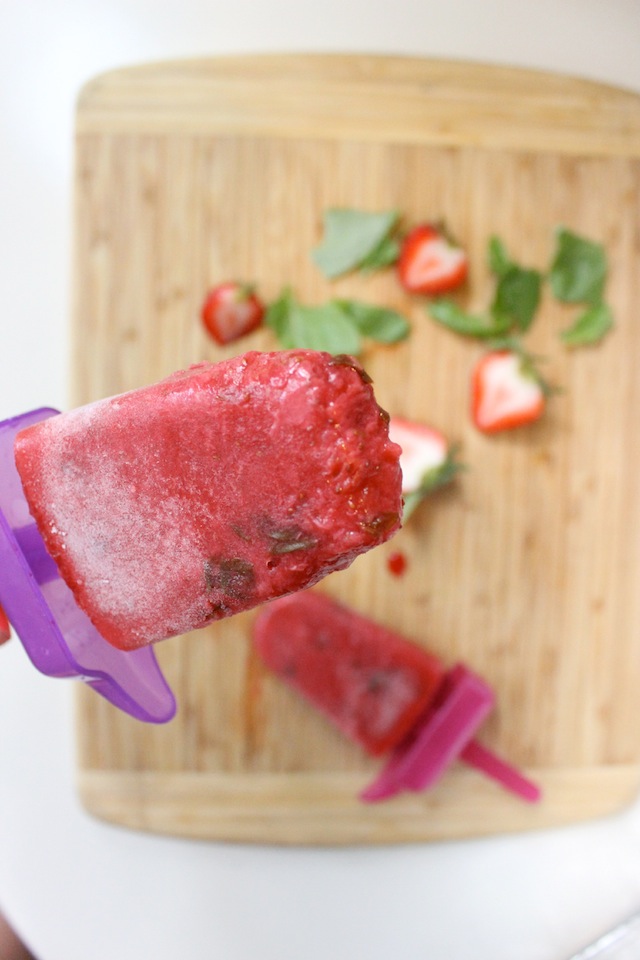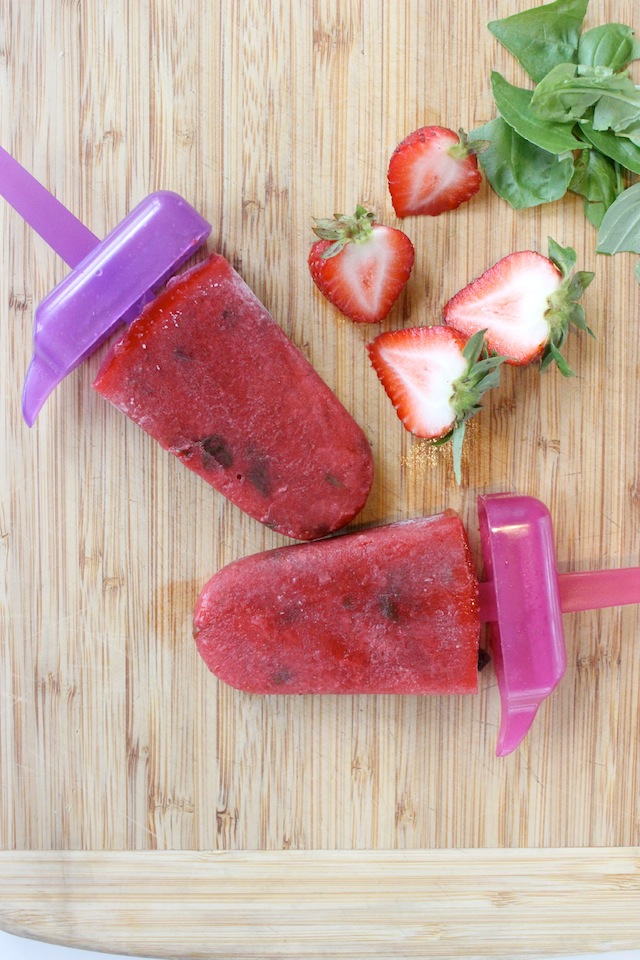 Strawberry Basil Popsicles
Author:
Keys to the Cucina
Ingredients
1lb strawberries, hulled and quartered
10 fresh basil leaves
½ c water
2 tsp sugar
Instructions
Place all ingredients in a large pot. Bring to a boil, stirring constantly. Turn down the heat to medium and cook for 10-15 minutes, until the strawberries soften. With an immersion blender, pulse until slightly smooth, but make sure to leave some chunks of strawberries.
Remove the mixture from the heat and place in a glass bowl and in the fridge to cool off, about 30 minutes.
Once cooled, place in popsicle molds and freeze over night. To remove popsicles from mold, dip the mold into a bowl of warm water for 15 seconds, then gently wiggle the popsicle stick side to side and they should slide right out.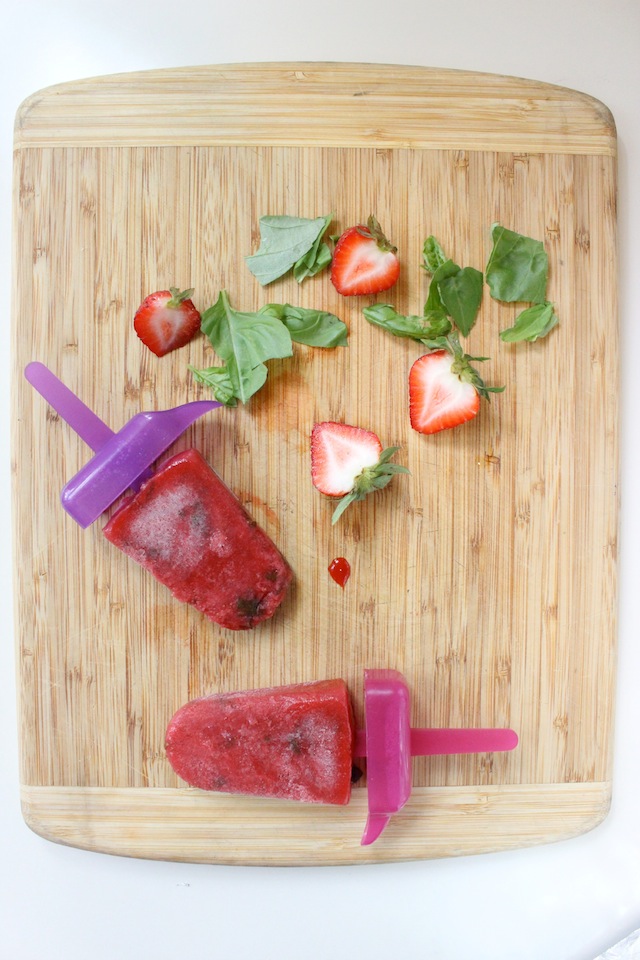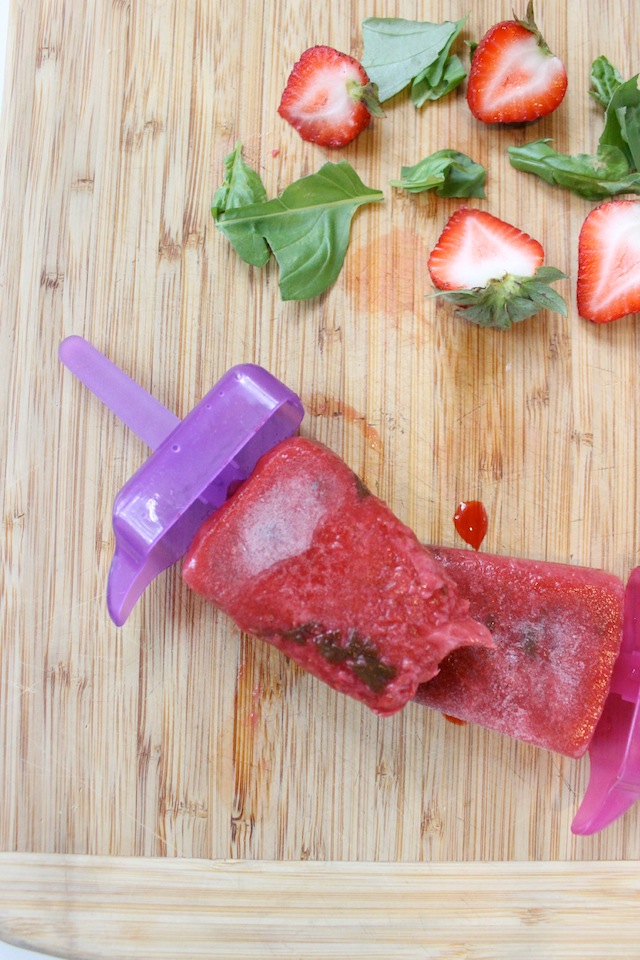 I've been getting so into this band, Vacationer. Their music is sort of whimsical and has got a lot of good little ear candy in it which makes it the perfect summertime chill music. "Great Love" is a new favorite of mine, take a listen below!