I've recently started a little affair with this thing called Dalmatia Fig Spread. I  brought it to a wine and cheese night with some girlfriends and it was amazing with some sharp cheeses and a crisp glass of white wine. I kept it on my shelf just waiting to play with it in my kitchen and this recipe came to mind.
For my take on grilled cheese, I paired the fig spread with some creamy brie, granny smith apples, and a hint of black pepper. Don't be bashful with the butter either, my Mom always said that the key to a great grilled cheese is butter, and when she makes suggestions in the kitchen, you listen. This sandwich was the perfect Sunday afternoon lunch, and would even be delicious cut up in mini squares for an appetizer at your next shindig!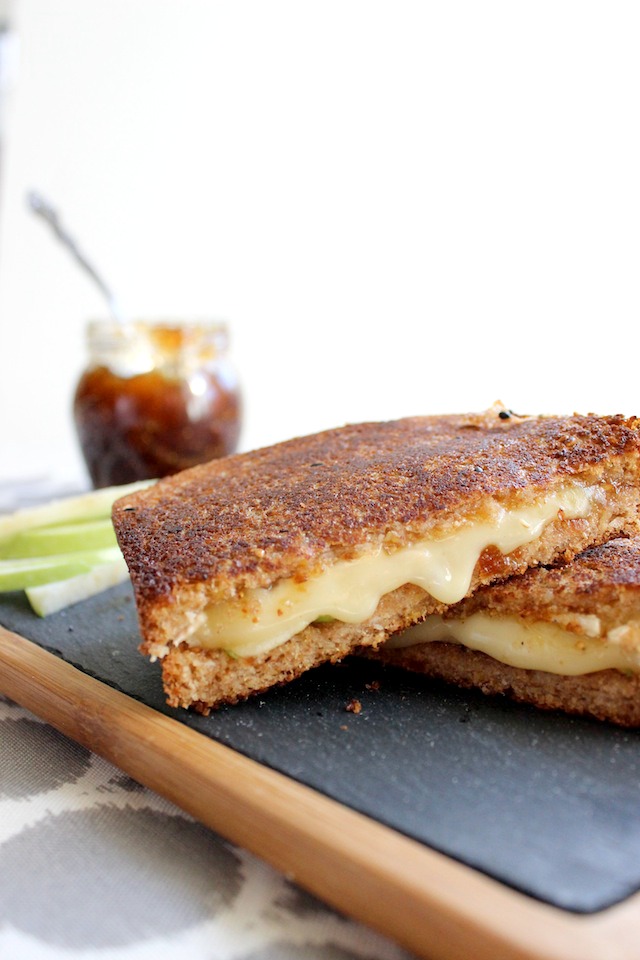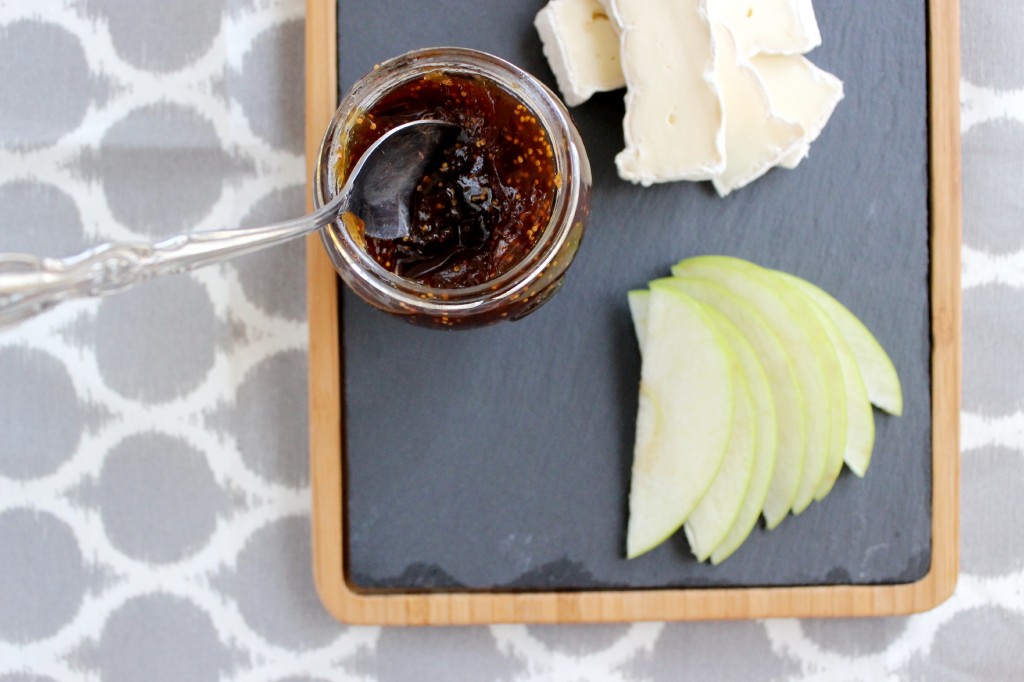 The first time I ever had brie was in an appetizer my Mom's friend Rita makes. It is a whole wheel of brie, and a bit of dark brown sugar thinned with some water. You place it in the microwave for a few minutes and what you get is a bubbly, sweet and rich appetizer that tastes amazing on crackers or anything dip-able! It's highly addictive and is known to be gobbled up in just minutes, especially when my sisters and I are around!
Brie Grilled Cheese with Green Apple and Fig Spread
Author:
Keys to the Cucina
Ingredients
2 pieces whole wheat bread
4 tbs butter
4 pieces of brie cheese, thickly sliced
2 tsp Dalmata fig jam
¼ granny smith apple, sliced thin
Dash of cracked pepper
Instructions
In a small pan on medium heat, melt 2 tbs butter.
Spread one teaspoon of fig jam on each piece of bread.
On one piece, layer apples, brie cheese, and dash of cracked pepper. Top with the second piece of bread.
Place in buttered pan and add a weight (can of tomatoes or a brick wrapped in foil), and cook on medium heat for 1-2 minutes.
Lift sandwich out of pan and place the remaining two tablespoons of butter in the pan and flip the sandwich to cook the other side for 1-2 minutes.
Slice down the middle and serve immediately.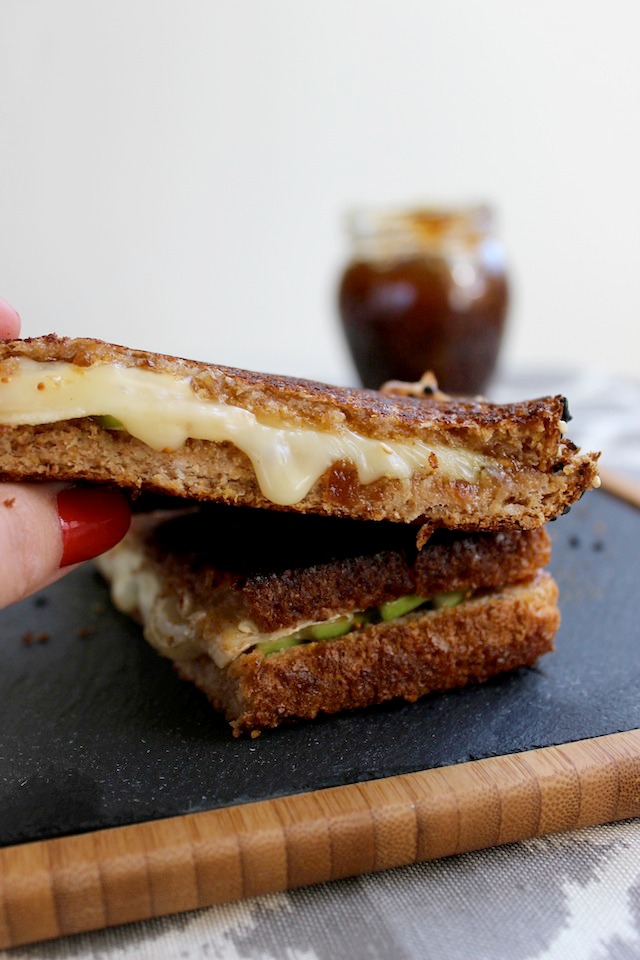 Whenever I hear this song, I think of Rita, as it is one of her favorites! She has lead and influenced many a sing along with our families by enthusiastically singing those iconic first lyrics, "Jeremiah was a bullfrog!"