Spaghetti Bolognese was one of the most memorable meals I had while traveling in Italy. It was as authentic as can be, since I had it during our stop in Bologna, the birthplace of the dish. My group loved this city so much. It has a large university so that keeps it vibrant, but it was also a city atmosphere that was a little more laid back, as opposed hustle and bustle of Rome and Florence. Not to mention, we stayed in the nicest hostel ever (though it was more like a hotel!), didn't pay an arm and a leg for it, and they served free breakfast in the morning! I remember my sister and I stealing some mini packs of Nutella from the breakfast bar and munching on them while traveling from city to city.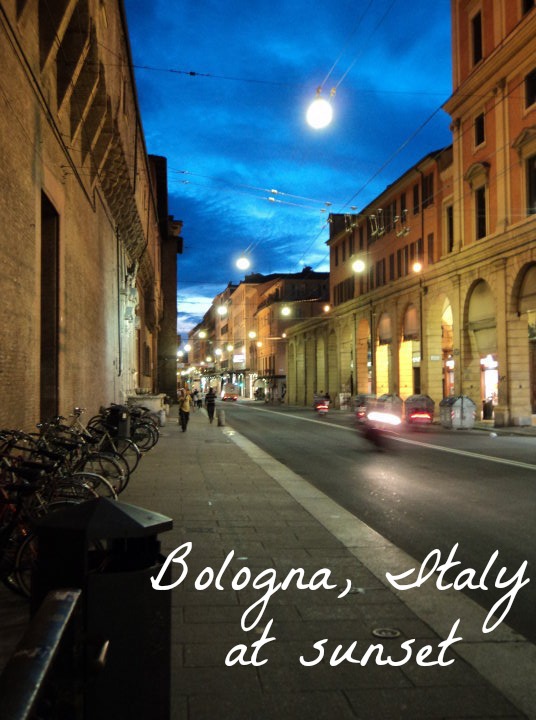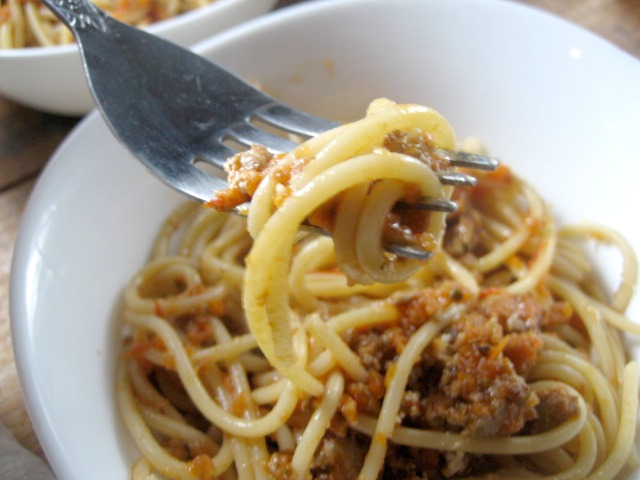 I based my recipe off of one from the fabulous Tyler Florence, and I also use spaghetti instead of the tagliatelle that I had in Bologna. I will say though, that the tagliatelle I had in Bologna was one of the best things I ever ate, so I would encourage you to use that in your recipe. I also used ground turkey instead of beef, mainly because it's much healthier and doesn't make me feel as bad when I eat two bowls of this in one sitting! The texture of the bolognese is fabulous, since the milk really helps to make the turkey soft and tender. I should let you know that this dish is not really a sauce, for the meat and tomatoes just sort of grab to the noodles and it's not drowning in liquid. That is why it's best made with wide pasta like tagliatelle or pappardelle so that th0se delicious bits of turkey can grab hold to all that goodness.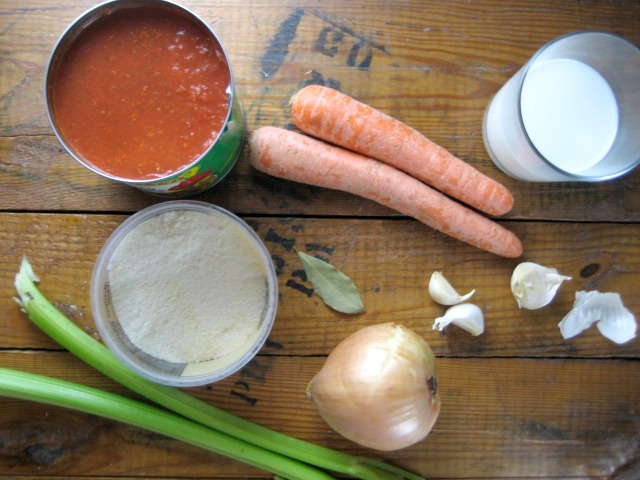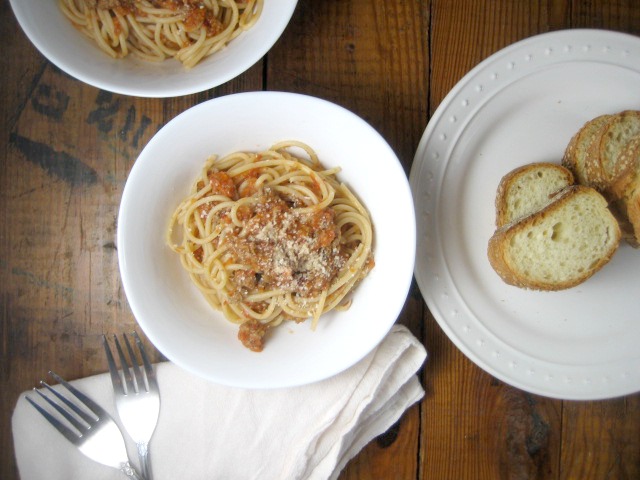 Spaghetti Bolognese with Turkey
Author:
Keys to the Cucina
Ingredients
½ lb pasta
2 tbs extra-virgin olive oil
1 large onion, finely chopped
2 celery stalks, finely chopped
2 carrots, peeled and finely chopped
4 large garlic cloves, minced
¾ lb ground turkey
1 cup dry red wine
1 cup milk
1 28 oz can whole peeled tomatoes, drained and crushed by hand
Kosher salt and freshly ground black pepper
1 tsp crushed pepper
½ c parmesan cheese, plus a dash more for garnishing
Instructions
In a large pot, combine olive oil, onion, celery and carrots. Cook on medium for five minutes or until tender.
Add the chopped garlic and cook for an additional two minutes.
Next, throw in the ground turkey and cook until it's no longer pink.
Deglaze the pan with the wine, and cook until it evaporated, about 3-5 minutes.
Add the milk and cook for 3 minutes.
Lastly, add the can of tomatoes and salt, pepper, crushed pepper and parmesan cheese.
Cook for an hour on low and serve with your favorite pasta.
Garnish with parmesean cheese and serve immediately.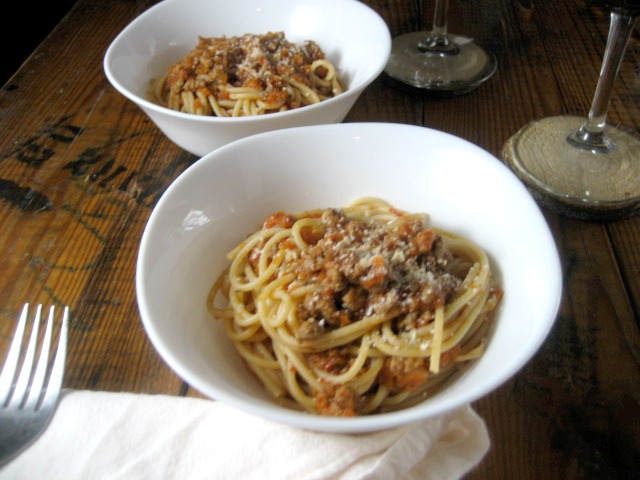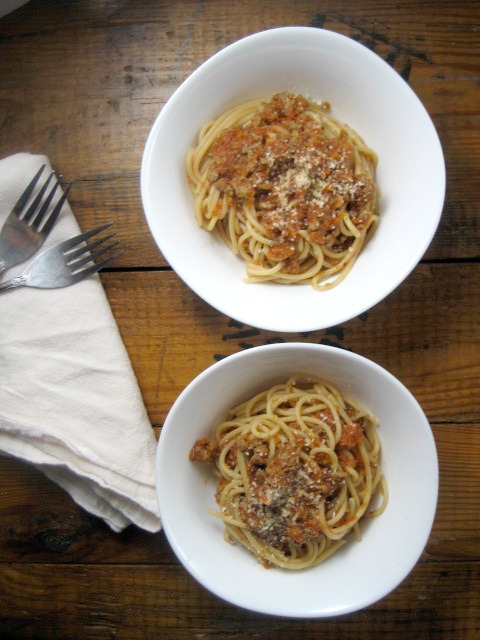 After my ten day trip to Italy, I made a DVD of our pictures and videos. I set our time in Bologna to the song below, from one of my favorite movies, "Empire Records."