Mmm brussel sprouts. I've been wanting to write about these little guys for so long, and I think Thanksgiving week is the perfect time to break out this recipe. Now I know that bacon and brussel sprouts isn't anything groundbreaking, but I'd like to think that shaking it up with some Italian pancetta and shallots make them a unique addition to your table. I love the salty flavor of the pancetta and the smell of those shallots sizzling in the pancetta fat is nothing short of amazing.
Brussel sprouts are always present on my Mom's Thanksgiving table. She typically likes to roast them for turkey day but when I was little she sauteed them in olive oil, parmesean, and garlic. My favorite part of pan sauteeing them are when the outer leaves become crispy and form this deep and concentrated brussel sprout flavor. To me this dish is warm, hearty, reminds me of the fall, and would make the perfect side dish for your Thanksgiving feast.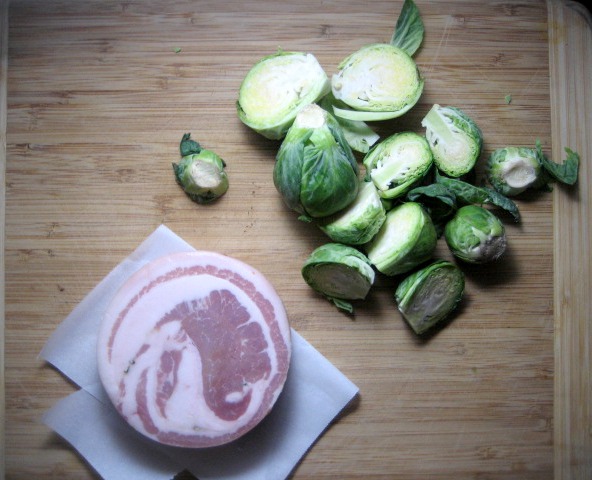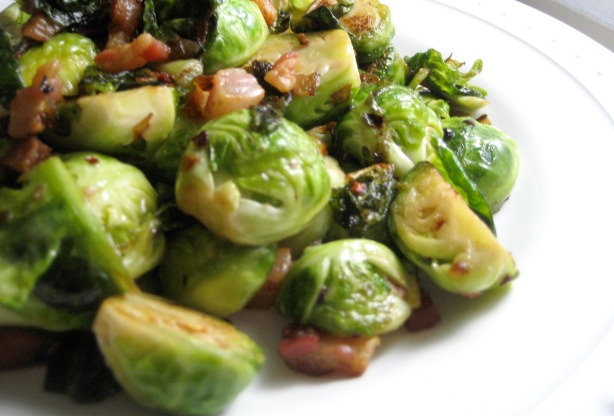 Pancetta Brussel Sprouts
Author:
Keys to the Cucina
Ingredients
20 brussel sprouts, halved
¼ lb pancetta, diced
2 shallots, diced
1 tsp salt
½ tsp crushed pepper
Instructions
In a large saute pan, on medium, cook the pancetta for 5 minutes.
Once the fat begins to render and it becomes crispy, remove the pancetta with a slotted spoon and set aside.
Saute the shallots in the pancetta fat, and saute for 3 minutes.
If needed, add some evoo to make sure the brussel sprouts don't burn.
Add the brussel sprouts and cook until tender, 15-20 minutes.
For the last couple minutes of cooking, add the pancetta back in so that it marries with the dish.
Serve immediately with your favorite Thanksgiving fixings!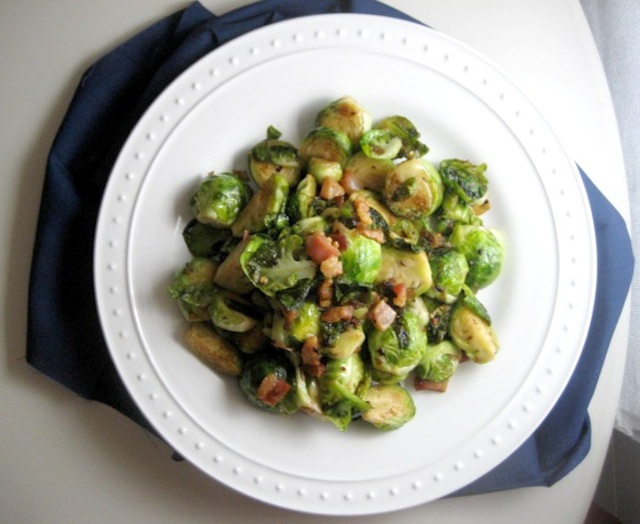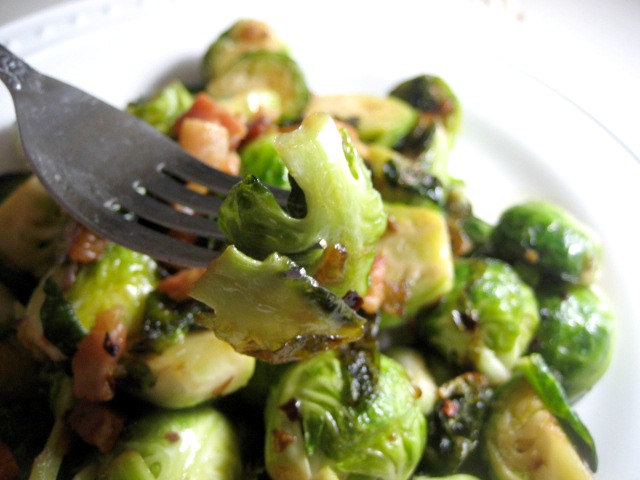 I rediscovered the band Honeyhoney today thanks to Pandora. I saw them open for Gavin Degraw back in 2009, and their song, "Black Crows," was one I enjoyed listening to today as much as I did four years ago. Enjoy!