Once the weather begins to chill I hear this stew calling my name. This is a classic recipe in my family and one that my Mom, Aunt, and cousin cook quite often. Though I've had many versions of it, the family member that comes to my mind when I make this stew is my cousin and godmother, Jackie. She makes an amazing version of it and serves it with dumplings on top. I've had this many a time at her house with her kids, and one bite of it is instantly comforting.
Instead of making the dumplings, I opted for some nice toasted pieces of Parisi bread on the side instead. I also omitted the peas from the recipe and added in some thyme to make mine a little more unique. I made a big batch of this one weekend and it served so many meals and tastes just as good reheated at work. The longer it sits the better the flavor becomes so this is definitely a leftover that I don't mind eating.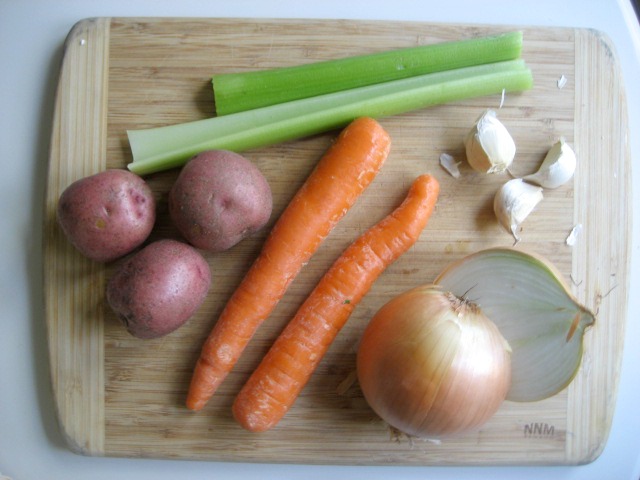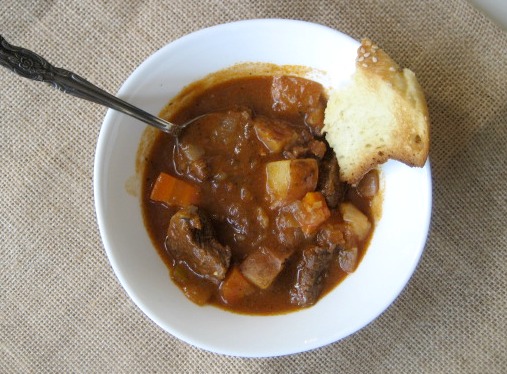 Italian Potted Beef Stew
Author:
Keys to the Cucina
Ingredients
1 lb stew meat, cut into one inch cubes
2 tbs extra virgin olive oil
1 heaping tbs of flour
1 tsp salt
1 tsp pepper
1 large onion, diced
3 garlic cloves, minced
2 carrots, diced
1 celery stalk, diced
1 tbs salt
1 tsp pepper
1 tsp crushed red pepper
1 tbs parsley
1 tbs thyme
1 can tomato paste
½ c red wine
2 c vegetable broth (can use beef broth too)
6 small red potatoes
Instructions
In a large bowl, toss the beef with the flour, salt and pepper until well coated.
On medium-high heat, add the olive oil and brown the beef in a large pot.
Remove the meat from the pan and set aside.
Lower heat to medium and add the onion, garlic, carrots, and celery. Add more evoo if needed.
Season with more salt, pepper, crushed pepper, parsley, and thyme.
Saute the vegetables for 5 minutes until onions become translucent.
Stir in one can of tomato paste until well incorporated.
Add in the wine and vegetable broth and cook on high heat for 5 minutes.
Lower the heat to medium low and add in the potatoes and beef.
Cook covered for 2 hours on low and serve with your favorite bread or biscuits.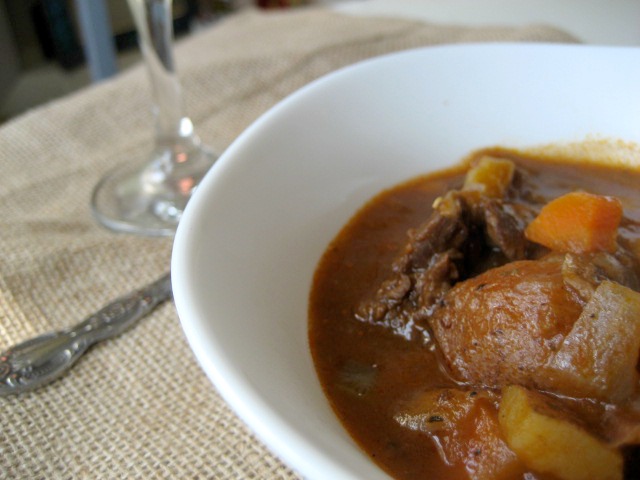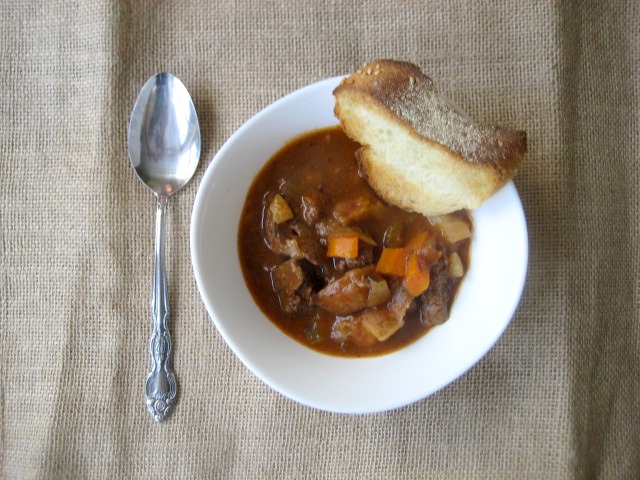 The song of the recipe is "Big Balls"  by AC/DC. Jackie used to take my sister Brooke and I out when we were little and blare this song while cruising in her little red Toyota. We were probably 7 and 8 years old at the time, and once she introduced us to this song we just couldn't stop singing it. I'm sure my parents were thrilled when we would chant "I've got big balls" all around the house…