Roasted asparagus is where it's at this Thanksgiving, folks. The tips of the spears get nice and crunchy while the rest of the asparagus stays tender. Also, whoever said "no" to parmesan breadcrumbs? They elevate this dish to new heights and make the garnish absolutely green and gorgeous.
If I can't talk you into this green side for turkey day, check out my mom's famous stuffing – chock full of cheese, herbs and buttah!
What are you contributing to your holiday table this year? Comment below and let me know!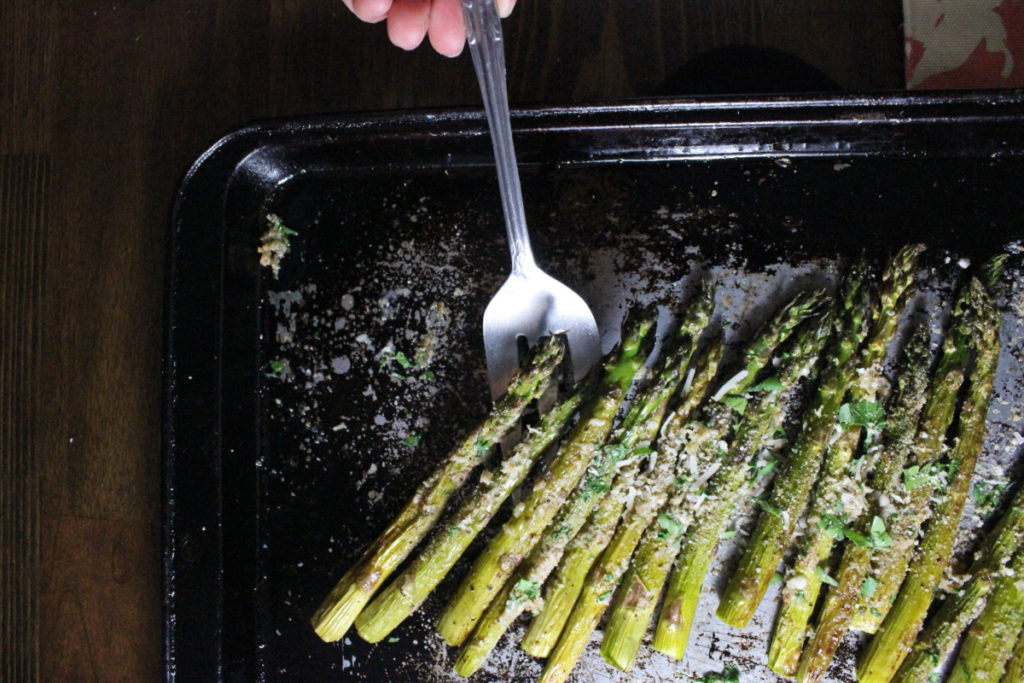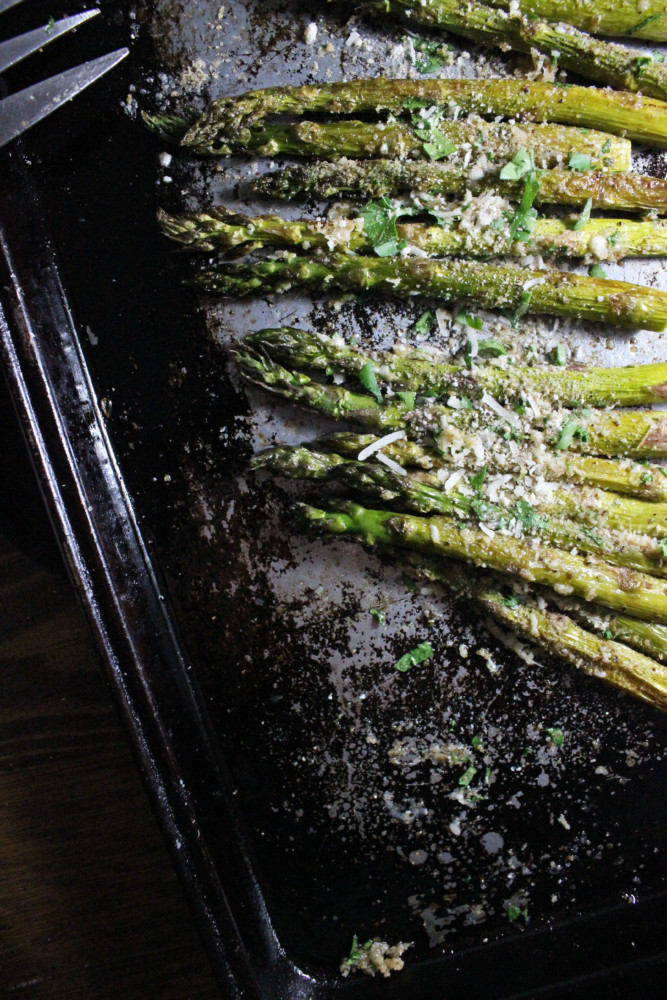 Roasted Asapargus with Parmesan Breadcrumbs
Author:
Keys to the Cucina
Ingredients
1 bunch asparagus, trimmed
1 Tbs extra virgin olive oil
½ tsp salt
½ tsp pepper
2 tsp breadcrumbs
2 tsp parmesan
2 tsp chopped fresh parsley
Instructions
Preheat oven to 375.
Mix the breadcrumbs, parmesan and fresh parsley together with a pinch of salt and pepper and set aside.
Line a sheet pan with the asparagus and drizzle with the evoo, salt and pepper. Mix around until the asparagus until well coated.
Cook for 20 minutes then remove from the oven and top with one half of the breadcrumb mixture.
Broil with the breadcrumbs for 3 minutes until golden then garnish with the leftover breadcrumb mixture and serve.