Happy Labor Day to each and every one of you! D.C. has had the most glorious weather this weekend and I can't wait to top off this little break with a barbecue at my mom and dad's this afternoon! Now, onto the delicious stuff…
Like melodies and song lyrics used to do, this recipe idea was dancing around in my head for many weeks until I got around to experimenting with it last weekend. I have been eating all sorts of salads for lunch since they are light and do not put me into a food coma for the back half of my work day, so I was itching to change things up with this one inspired by spicy Asian flavors with an emphasis on peanuts!
The soy sauce brings salt to the party while the lime is the ever balancing acid that we all know and love. Crunchy peanuts, smooth peanut butter and a touch of garlic and spice bring it all together. Enjoy on it's own or paired with this haddock dish!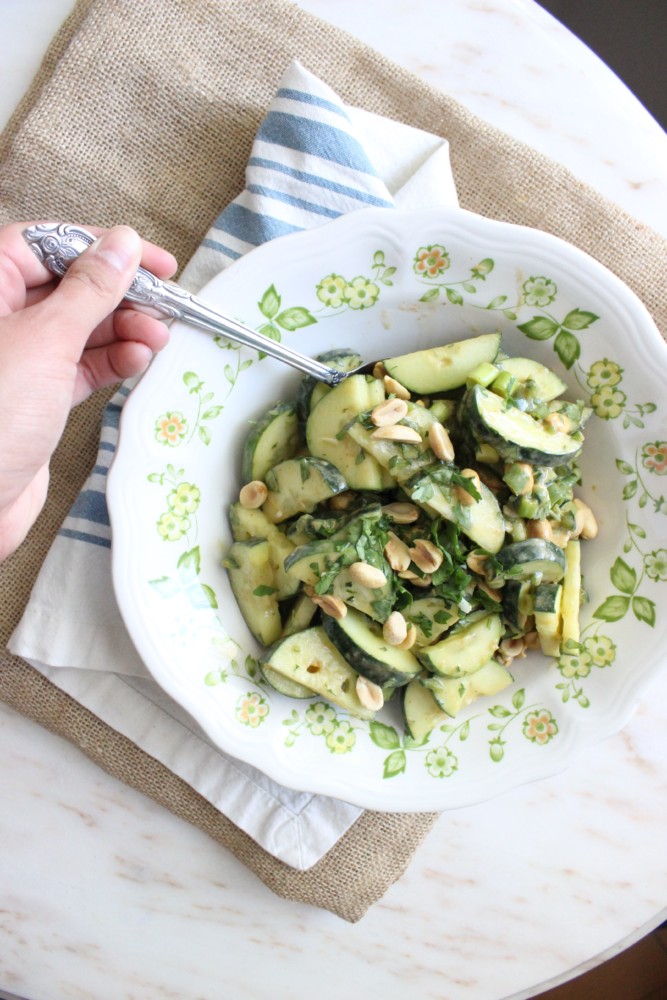 Asian Cucumber Salad with Peanuts, Cilantro and Lime
Author:
Keys to the Cucina
Ingredients
1½ cucumbers, sliced into half moons
2 green onions, thinly sliced
½ poblano pepper, diced
1 Tbs soy sauce
1 tsp lime juice
1 small garlic clove, minced
1½ tsp creamy peanut butter
3 Tbs extra virgin olive oil
½ c raw unsalted peanuts
¼ c chopped cilantro
Instructions
Prepare and cut the cucumbers, green onion, poblano peppers and set aside.
In a small bowl, combine the soy sauce, lime juice and garlic. Whisk until well combined then add in the peanut butter.
Slowly whisk in the extra virgin olive oil until well incorporated.
Toss the cucumbers with the dressing and garnish with the cilantro and peanuts.
Chill for one hour then serve.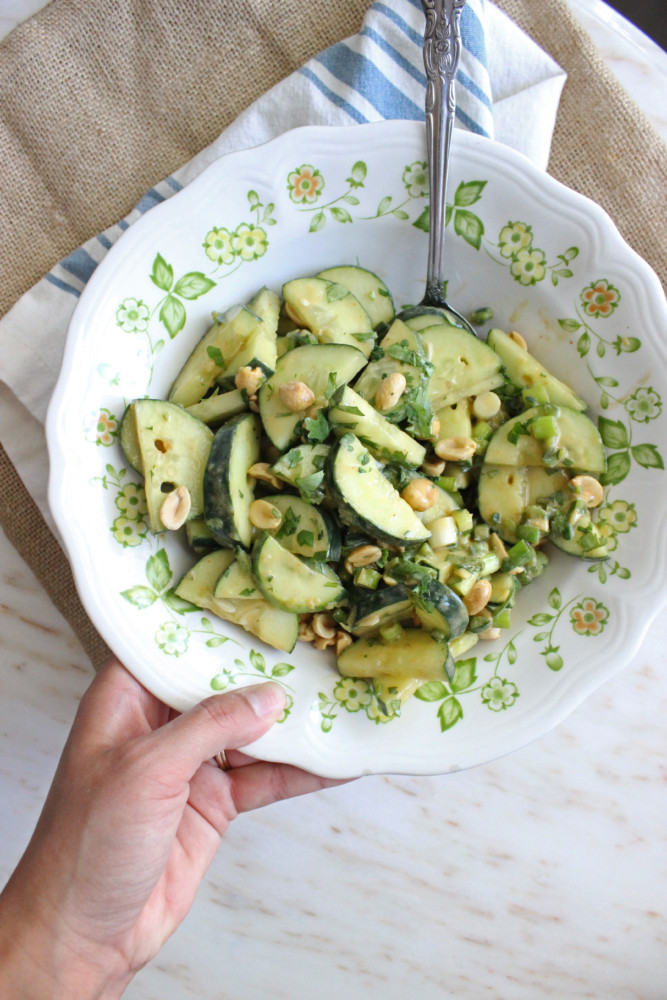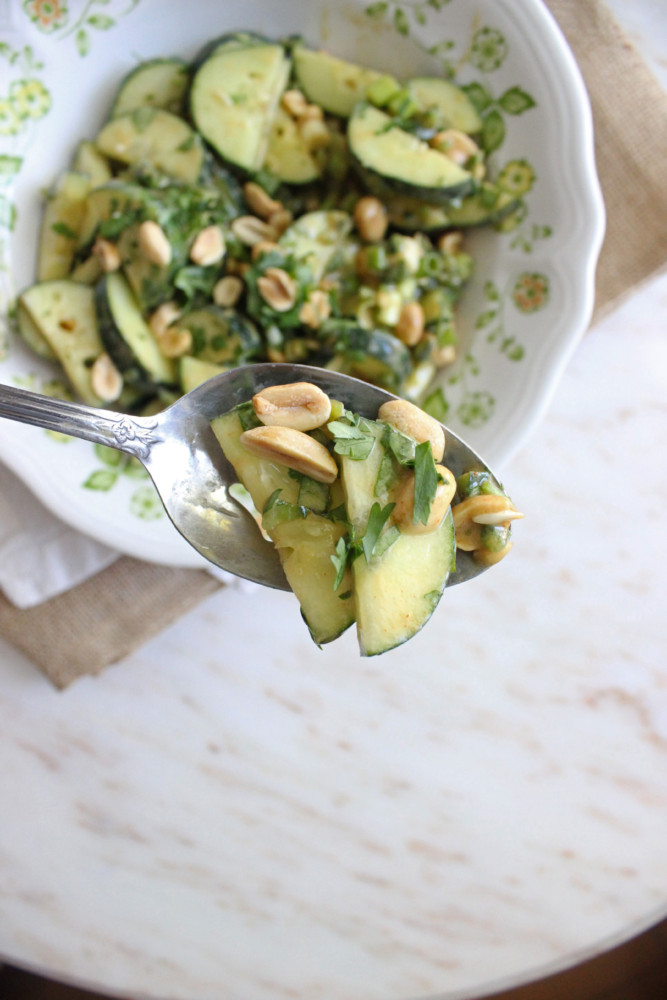 Digging on this guy's voice and the beat of this song, it's a good one to drive to for sure.
---
Sign up and subscribe HERE to Keys to the Cucina and receive notifications when a new post goes live!