Buying a big bunch of kale from the farmer's market is like an artist buying a a blank canvas, the possibilities are endless when it comes to making something beautiful and delicious. From kale pesto, to kale chips and this salad, I have hopped back onto the kale train. Kale salad can be tricky but the key is to massage the dressing lovingly on the kale and letting it sit in the dressing for about 20 minutes before serving it. This step will allow the acid in the vinaigrette (in this case white vinegar) and will help to make the raw kale nice and tender.
I topped this salad with the most amazing skirt steak from Liberty Delight Farms. All you have to do is marinate it with (3 tbs of soy sauce, 1 tbs teriyaki, 1 tbs of siracha and a few slices of garlic). I did this marinade for 4 hours then threw it on the grill and cooked on high for 3 minutes a side and let it rest for 2 mins. Official recipe will come soon 🙂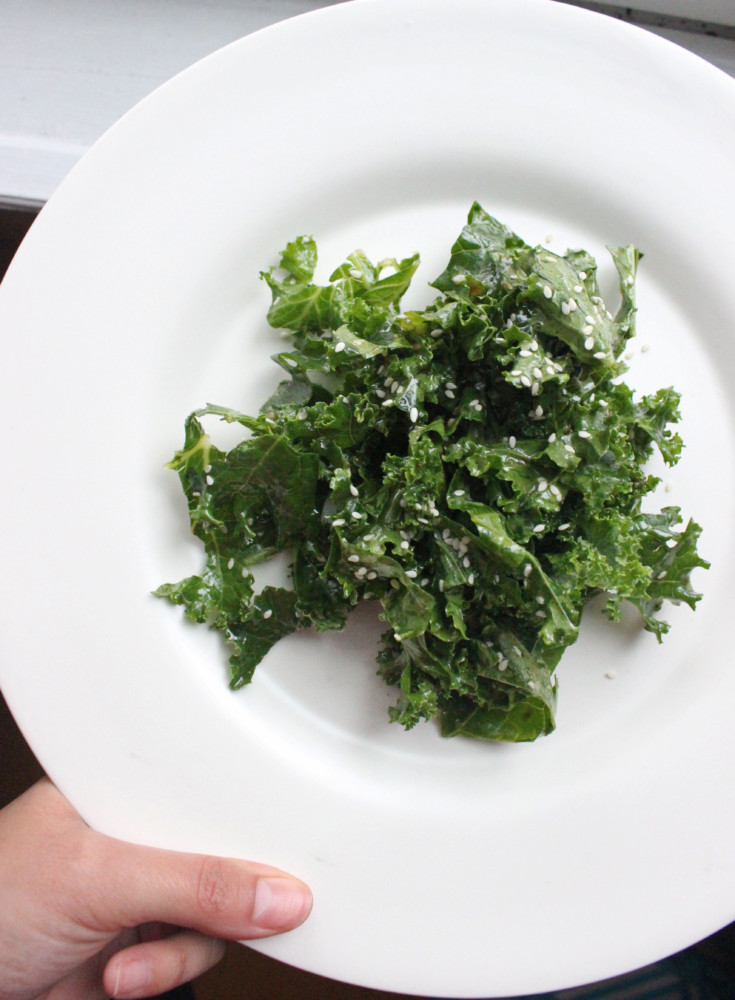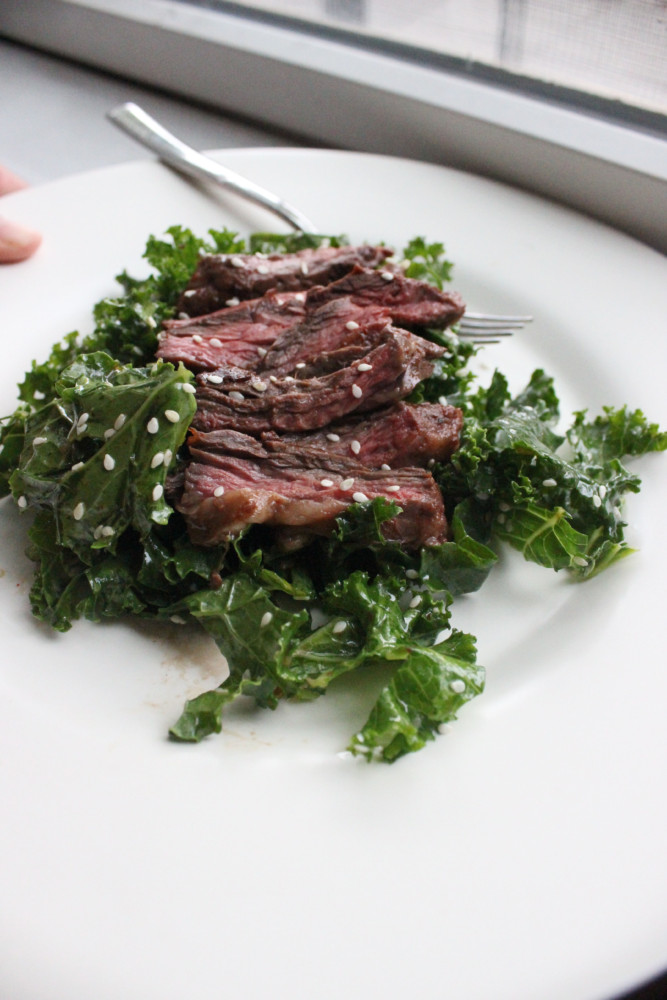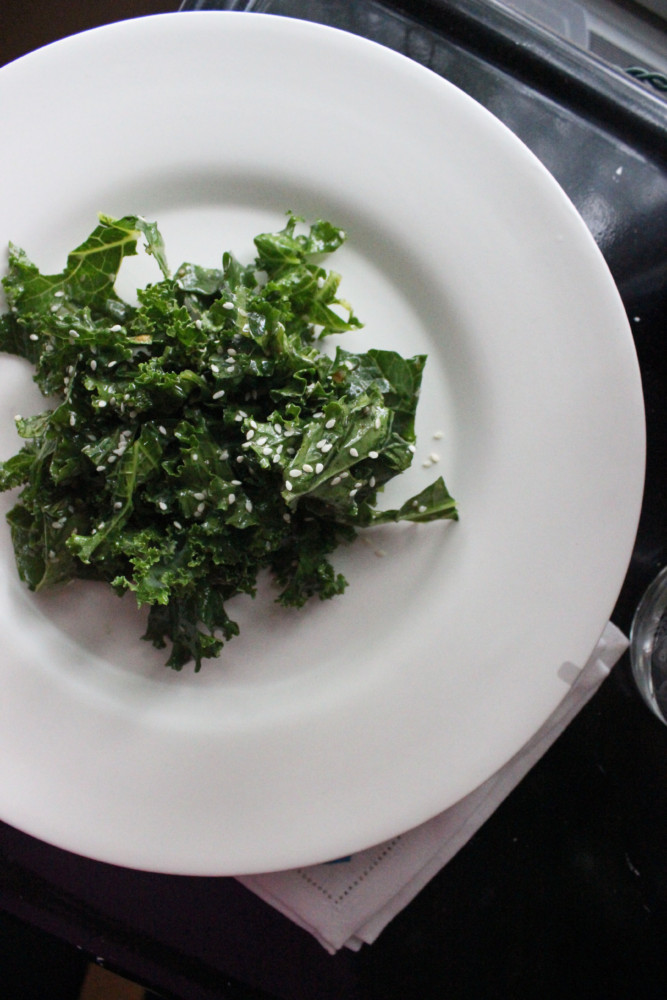 Asian Kale Salad with Soy Sauce Vinaigrette
Author:
Keys to the Cucina
Ingredients
1 large bunch of kale, de-stemmed and cut into ribbons
1 small garlic clove, finely minced
1 tsp grated ginger
1 tsp soy sauce (add more to taste if needed)
1 Tbs white vinegar
⅓ c extra virgin olive oil
¼ tsp cayenne pepper
1 tsp sesame seeds
Instructions
Wash, de-stem and cut kale into ribbons. Dry the leaves thoroughly and place in a large bowl.
In a small bowl, whisk together garlic, ginger, soy sauce and white vinegar until well incorporated.
Slowly stream in the olive oil while whisking everything together and finish with a pinch of cayenne.
Pour the dressing over the kale and massage it into the leaves. Finish with a sprinkling of sesame seeds and let sit for 20-30 minutes.