What do you do when you have over 3 lbs. of kale that you have to eat before it goes bad? I tossed it into smoothies, salads, and made chips out of them, but I needed something new in my kale-loving life. Enter, kale pesto! I absolutely adore pesto, mainly because it's one of the quickest sauces/dips to make when you don't have much time. I know that I can walk in the door at 6:45 and have dinner on the table by 7 with this standby dish, and I find relief in that since my commute home can be long. I used walnuts because I thought the rich and buttery texture would help smooth out the taste of the raw kale, and I also threw in cherry tomatoes as this is an ingredient my Mom always put in her pestos. I fired up the food processor that my Mom gave me when I moved out, and in 15 minutes had a fresh meal on the table.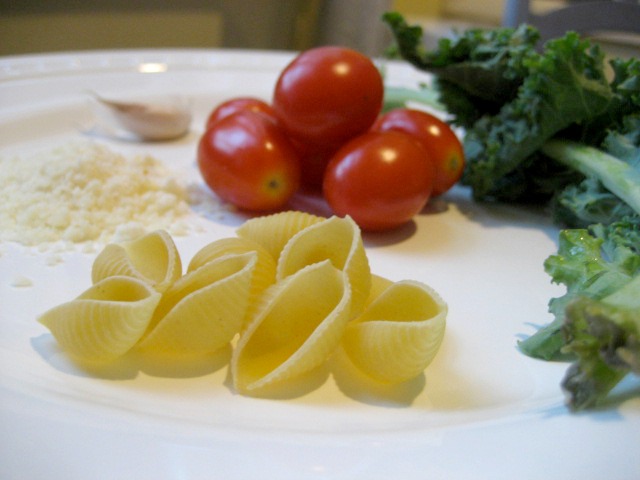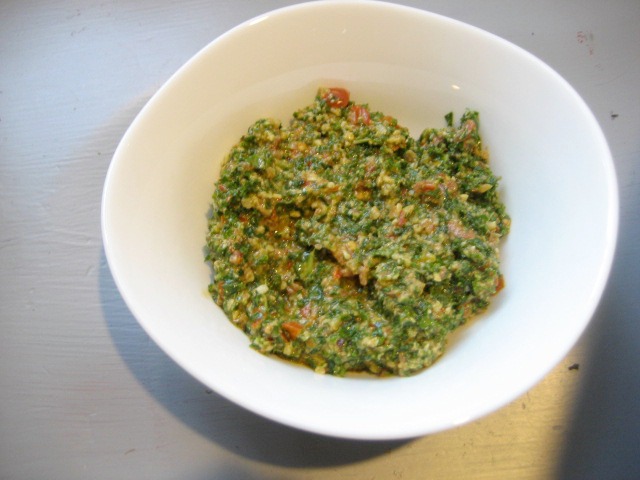 I was jamming out to this song by Rachael Yamagata at work when this recipe popped into my head. Her voice is so soothing and pairs perfectly with my mood when I settle in to work in the morning.

Kale Pesto with Tomatoes and Walnuts over Shells
Author:
Keys to the Cucina
Ingredients
½ lb pasta shells
2 c of kale
10 cherry tomatoes
2 handfuls of walnuts
1 small garlic clove
1 tsp salt
½ tsp crushed red pepper
2 tbs parmesean cheese
3 tbs extra virgin olive oil
Instructions
Boil water and get your pasta cooking.
While it's cooking, combine the kale, tomatoes, walnuts, salt, crush pepper, garlic clove and parmesean in a food processor.
Pulse until everything is incorporated.
Turn on food processor again and drizzle in the evoo until it brings the pesto together.
Toss over pasta and serve immediately.