Every once in awhile I like to post a stupid easy recipe on here. Why? Because not every side dish needs to be a carefully orchestrated play which requires multiple steps and an obscene amount of dirty pans. This guy is perfect for a date night in (pair it with this risotto or this one) and it will make a great accompaniment for Easter brunch.
If you are able to find thick asparagus, one spear will be good for one half piece of bacon. This bunch was full of the skinny guys so I bundled three at a time with each half slice of bacon. Either size will work because after all, anything wrapped with bacon is a win in my book!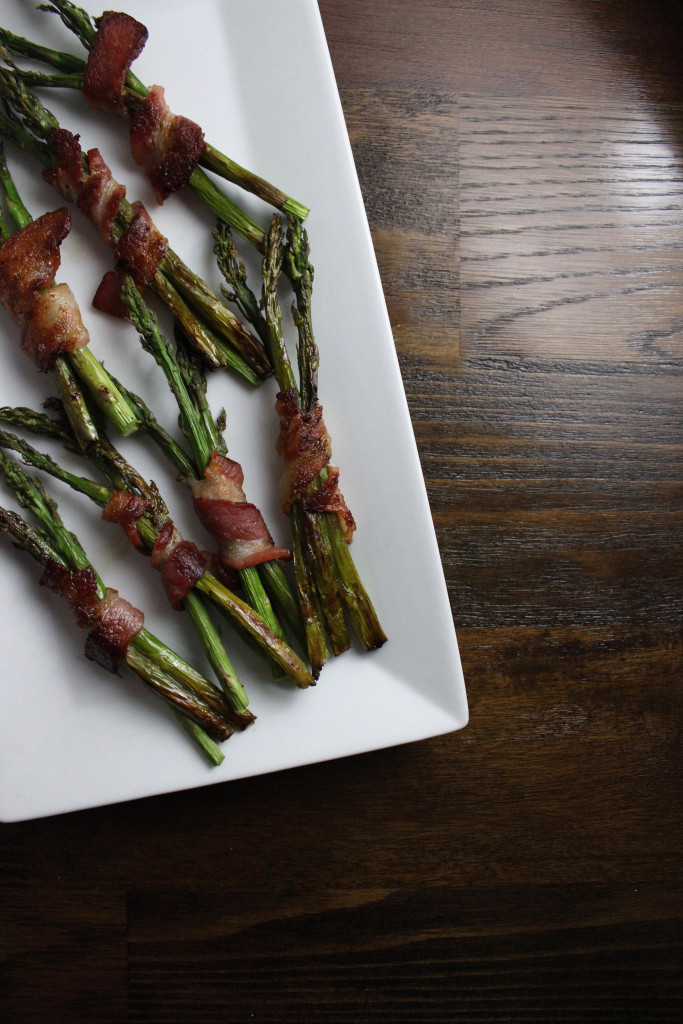 Bacon Wrapped Asparagus Bundles
Author:
Keys to the Cucina
Ingredients
1 bunch asparagus (if super skinny, bundle 3 at a time)
6 pieces of sliced bacon
Instructions
Preheat oven to 425.
Slice bacon long ways so that you now have 12 pieces. Wrap the bacon around the asparagus and line them up on a sheet pan with the seam side of the bacon down so that it doesn't come unwrapped during cooking.
Cook for 25 minutes until the bacon is crispy and serve immediately.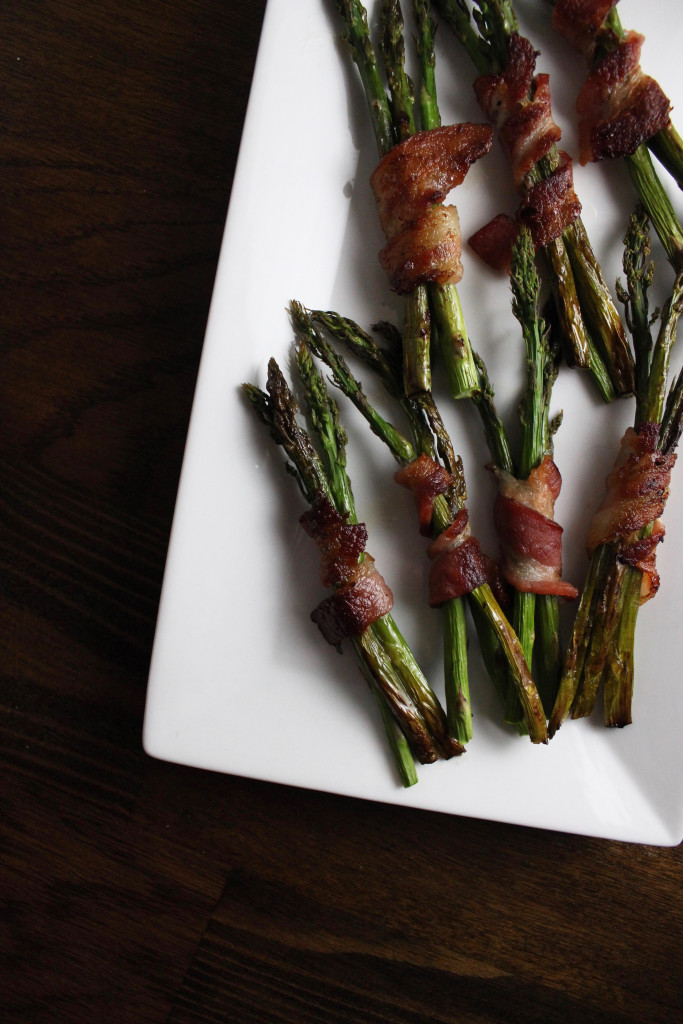 I'm having a 90's music moment right now so how about we spin this oldie from Soul Asylum?
---
 Sign up and subscribe HERE to Keys to the Cucina and receive notifications when a new post goes live!
Psst! This would pair well with this Quiche with Spinach and Feta…