It's been two weeks since Bryan and I threw our very first formal dinner party together and every day that has passed I wish I could relive the party all over again. When I say formal I mean I set a proper table, bought flowers, used cloth napkins, whipped out the china and had a seat for everyone. After living in a 600 square foot apartment for five and a half years going strong, it's these little things that helped to make the night a rousing success.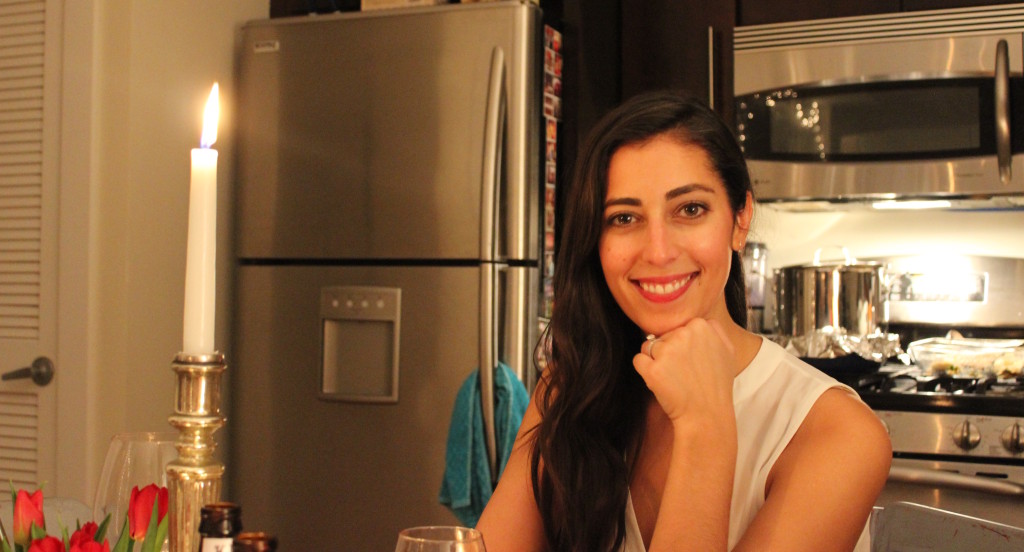 Funny enough, I was so tied up in these special touches that I completely forgot to take pictures of the actual meal! I went with some stand by dinner party recipes that have always been tried and true for my mom. We started with a cheese and olive board and passed that around the table, then we served up piping hot bowls of french onion soup. I love Tyler Florence so I used his recipe as it is classic and delicious.
In between the main course I threw together a spinach salad topped with blue cheese, slivered almonds, bosc pears and a dijon balsamic vinaigrette that was just divine. The main course included a classic risotto and chicken francese which is thinly sliced chicken breasts shallowed fried in butter and tossed with lemon and a white wine sauce. It's the perfect make ahead as it can be warmed in the oven while guests are snacking on appetizers. I used my mom's recipe but again, Tyler Florence's one gets you pretty close!
We closed it out with a family favorite of ours, my mom's whiskey cake and I served it with Tahitian Vanilla Bean gelato by Talienti. Between the laughs and memories made with eight of our closest friends and the many bottles of wine that we consumed, I was in my glory and Bryan and I went to bed thinking about what meal we should serve next time. I'm thinking of taking it back to my roots with a classic Italian meal with antipasti and homemade pasta. I'll be sure to take photos when that happens but until then, enjoy the photos below!