I developed this Apple Turnover recipe as part of an ongoing Brand Ambassadorship with Peapod. All opinions are 100% mine.
While the cooler air of the fall used to remind me of shortened days of late summer and and the impending start of school, now it conjures up thoughts of warm apple cider, crunchy honeycrisp apples and trips to the market to enjoy all of the above. Growing up I was a gala girl at heart but I've made the transition to the sweet (and pricey!) honeycrisp guys and I'm never looking back.
Two words that also signal the start of school are apple turnovers. My mom woke up every single morning with my three sisters and I to make breakfast before school and these were on the roster every couple of weeks. Pleasing us all with a breakfast meal was tough, but when she whipped out apple pie turnovers from Pepperidge Farm, you knew it was going to be a good day!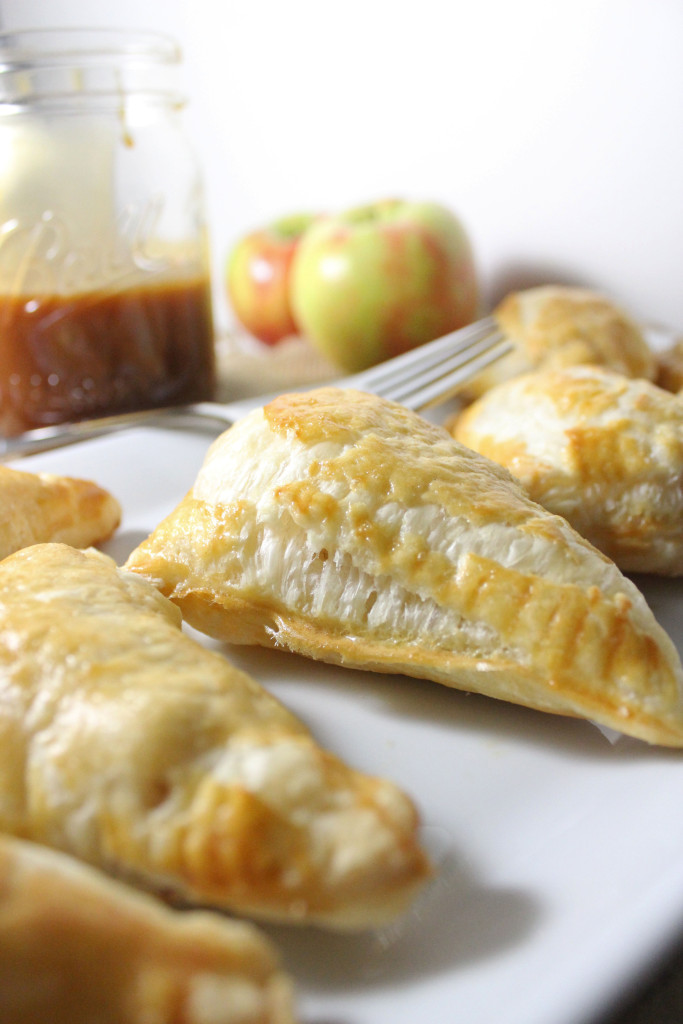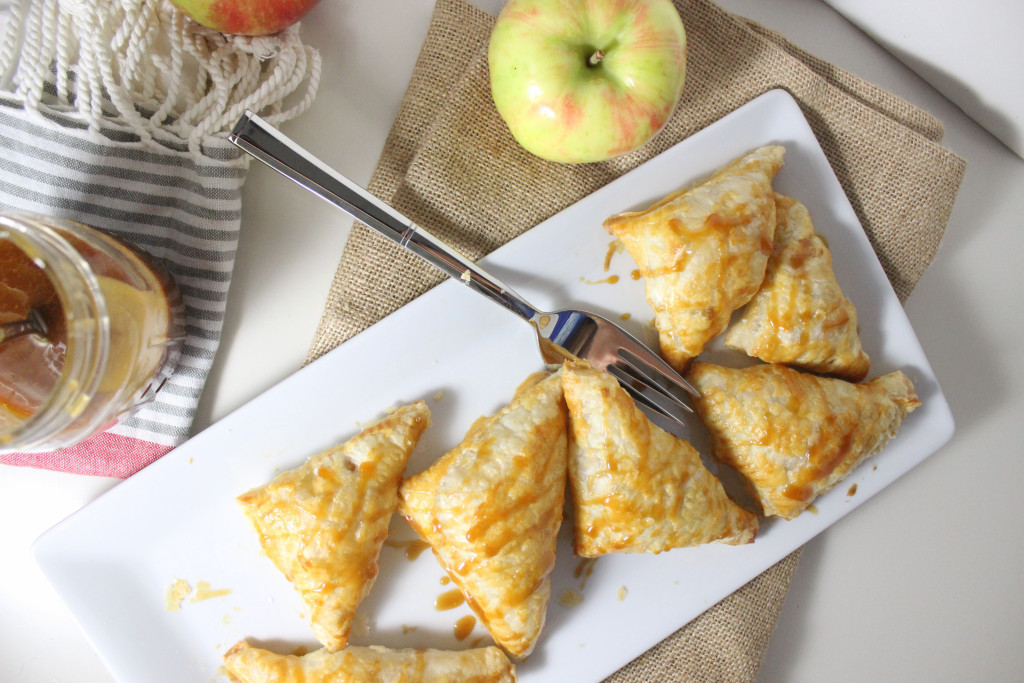 These guys are homemade using all ingredients from the folks over at Peapod. The salted caramel is a must and this recipe will make extra so you can use it to drizzle over vanilla gelato  or stir it in your coffee. These turnovers are best enjoyed fresh out of the oven or you can nuke them for about 20 seconds – the butter crispy dough is irresistible and makes for a decadent dessert or on-the-go breakfast, so check out the recipe over at From the Pod!