Are you an Aunt Jemima family or a Bisquick one? For me, it was dependent upon who was cooking, so I guess you could say we swung both ways. My dad always had this huge thing against Bisquick mix, which was the only brand my mom would keep in the pantry. He had such good memories of growing up eating pancakes with the Aunt Jemima mix, and was convinced that it produced a better tasting pancakes, simple as that. One morning, I remember my dad going to the grocery store just to pick up his beloved AJ mix. The fact that he went to the grocery store at all was extremely rare because with my Italian and semi-controlling mom, she wouldn't let just anyone f with her pantry!
As I stood at the counter making these pancakes from scratch, that little story popped into my head and made me smile. I'd say this recipe beats any boxed one hands down, and it takes just a couple additional minutes to measure everything out. I especially think the amount of baking powder in this recipe makes for the fluffiest pancakes I've ever had. Just be sure to mix all of the ingredients until just incorporated so that you don't mess with the gluten and make rubbery pancakes. Science is cool isn't it?
I topped these pancakes with some of Lori's Salted Caramel Syrup from my Hatchery box this month and it was simply delicious. Check out Hatchery for more small batch artisan ingredient boxes and maybe even pick up a bottle of this syrup for boozy milkshakes or for a holiday breakfast at home this month!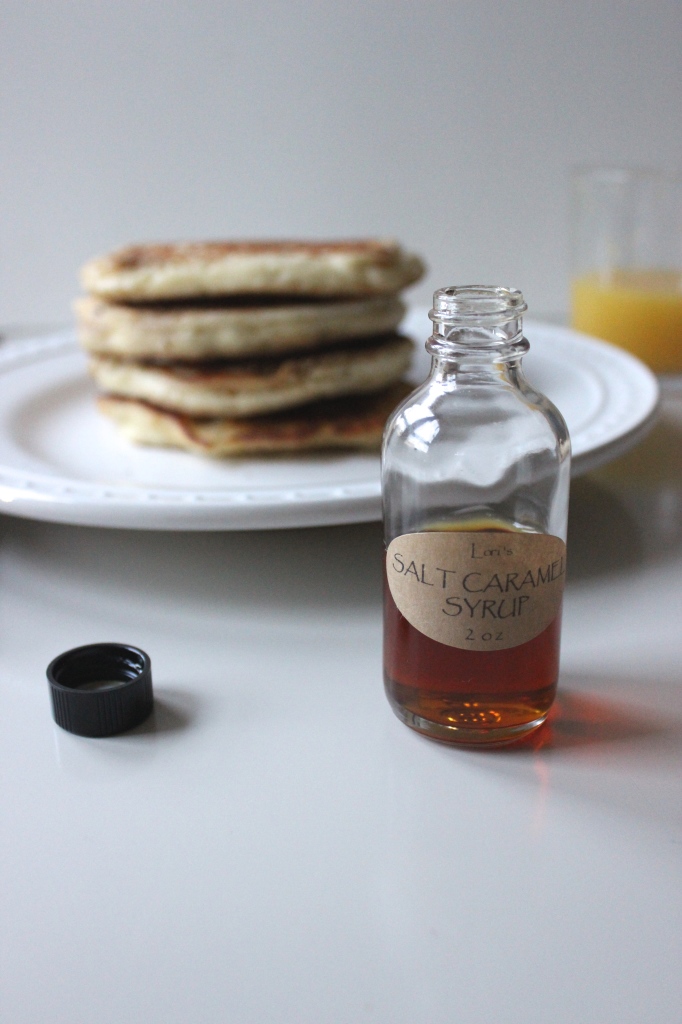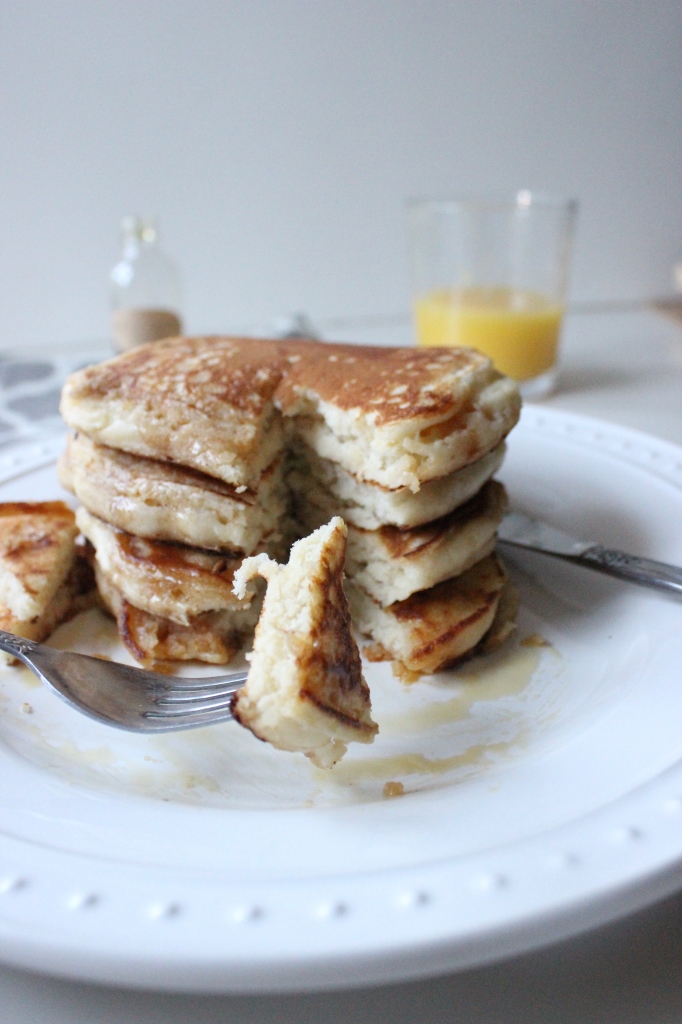 Cooking with Hatchery - Pancakes with Lori's Salted Caramel Maple Syrup
Author:
Keys to the Cucina
Ingredients
1½ c flour
3½ tsp baking powder
1 tbs sugar
1¼ c milk
1 egg
3 tbs butter, melted
Pinch of salt
Pinch of vanilla extract
Instructions
Combine flour, baking powder and sugar in a large bowl. Create a well and pour the milk, egg and melted butter. Add in the salt and vanilla extract and whisk ingredients together until just incorporated (over mixing will result in flat pancakes).
In a large pan, heat butter on medium heat. Place about ¼ c of pancake batter in the pan and cook on medium, about 90 seconds per side. You will know when to flip them because the sides of the pancake will begin to firm up and little bubbles will start forming on top of the pancakes.
Repeat until all the batter is used, then top with a generous pour of Lori's Salted Caramel Syrup and enjoy!
 This was adapted from a recipe found here.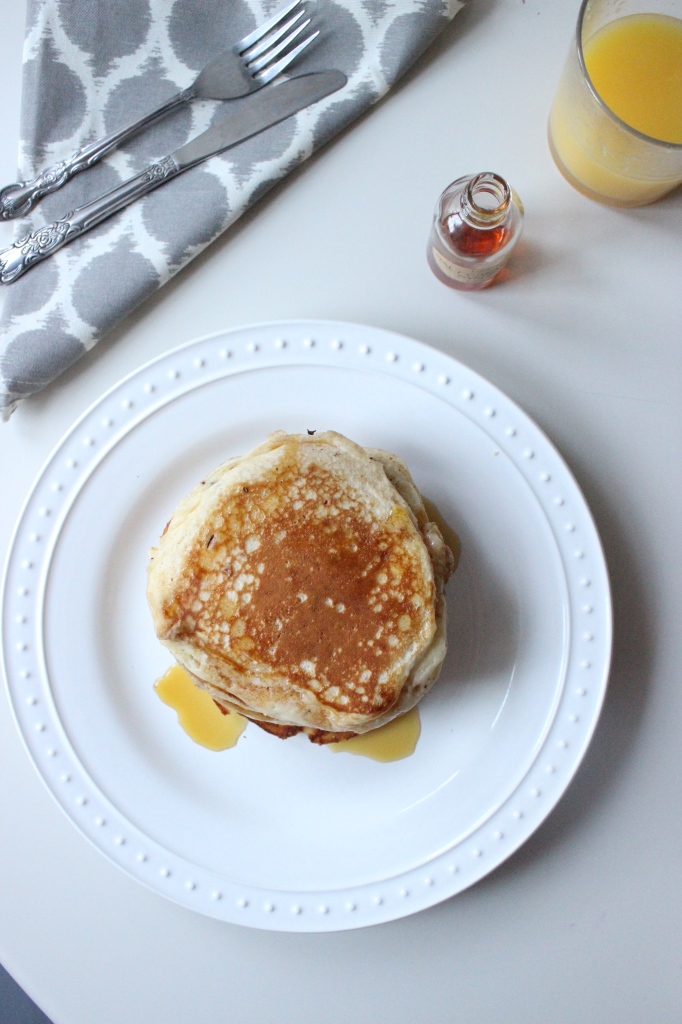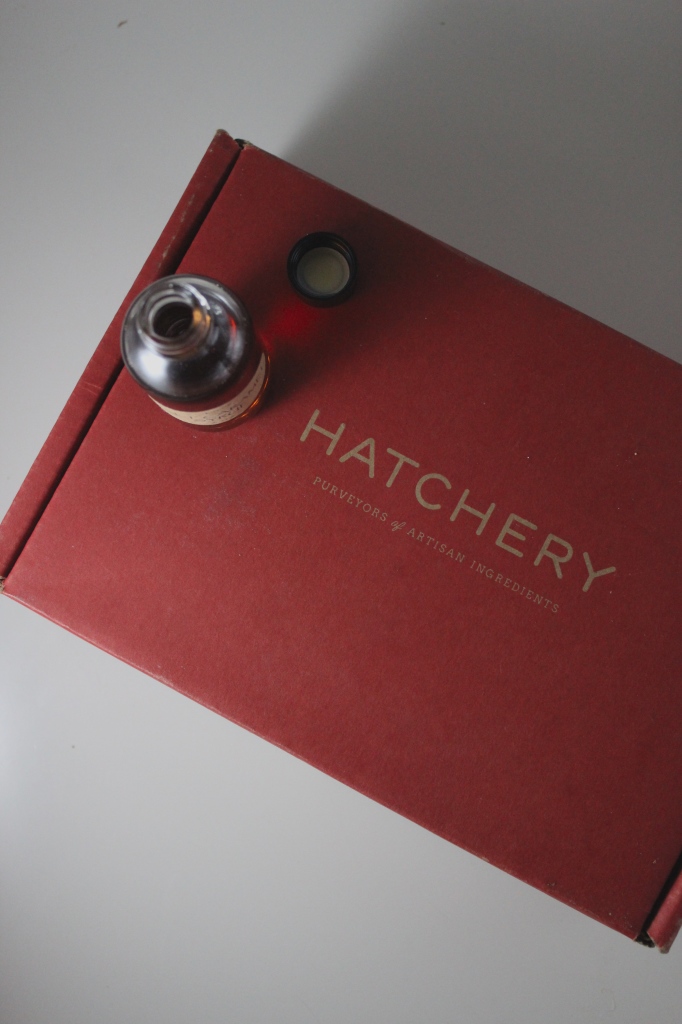 Have you been listening to any Christmas songs on the radio yet? I'm usually anti listening to them before December, but the day after Thanksgiving my dad had the house blaring with this tune, which is apart of one of his favorite Christmas albums ever. Cheers to the holiday season!
---
Sign up and subscribe HERE to Keys to the Cucina and receive notifications when a new post goes live!