Ever since i was little, I've loved shrimp. I have fond memories of overdosing on it back in '99 at my cousin Sandy's wedding. I think I had about 30 shrimp cocktail that night at her seafood bar. I also loved when my Mom made shrimp scampi, covered in garlic, parsley and white wine and tossed over linguine. It's quick cooking and makes for the perfect weeknight meal.
I went in a mexican direction with this dish, and the result is simply scrumptious and it can be tossed over anything from pasta to quinoa. The red onion in the dressing gives it a kick, while the avocado gives it a smooth and creamy texture. The Israeli couscous, which is sometimes called pearl couscous, is the perfect back drop for the shrimp. I boiled it with some vegetable stock for added flavor and this dish was ready is under 30 minutes.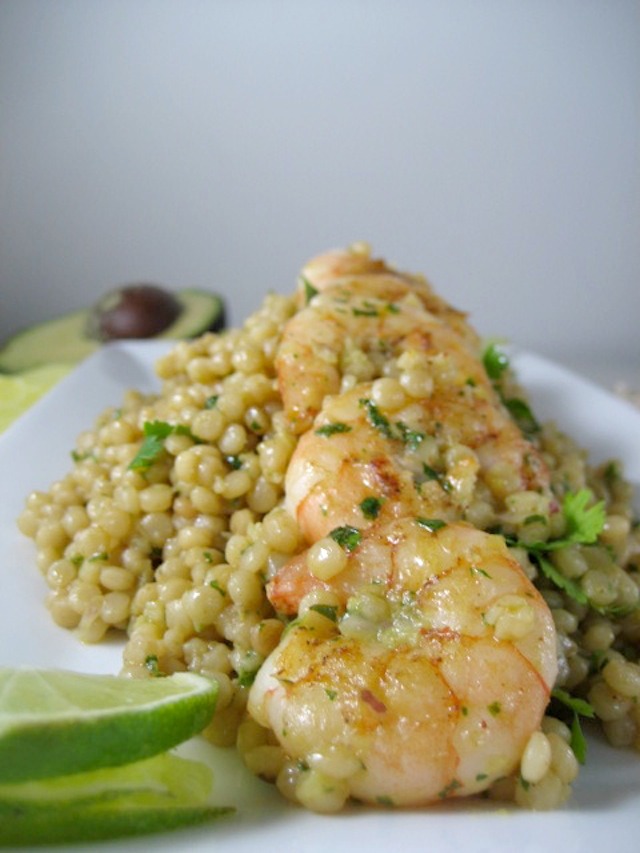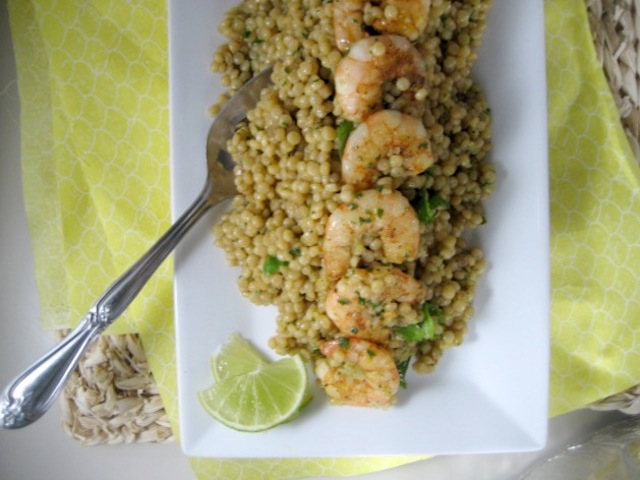 Israeli Couscous and Shrimp with Avocado Cilantro Lime Dressing
Author:
Keys to the Cucina
Ingredients
6 oz Israeli couscous (sometimes called pearl couscous)
1 tbs extra virgin olive oil
1½ c vegetable stock
10 shrimp, peeled and deveined
¼ tsp garlic powder
¼ tsp chili powder
¼ tsp salt
¼ tsp pepper
Dressing:
⅓ c extra virgin olive oil
1 tbs chopped red onion
1 tsp lime juice
1 tsp red wine vinegar
1 handful cilantro
¼ avocado
½ tsp chili powder
Dash of salt and pepper
Instructions
In a pot, add evoo and couscous. Cook on medium for 3 minutes to lightly toast couscous.
Add vegetable broth, bring to boil, and simmer on low for 10-12 minutes or until couscous is tender.
In a food processor, add all of the ingredients for the dressing except the evoo. Pulse until ingredients are finely chopped then stream in evoo. Set aside.
In a small bowl, combine the shrimp and seasonings from the garlic powder to the pepper. Mix well so that shrimp is covered in spices.
Add a drizzle of evoo to a saute pan and heat on medium.
Place shrimp in pan, and cook for 2 minutes on each side.
Immediately remove from the heat and combine all ingredients in a bowl (couscous to dressing to shrimp).
Can be served warm or cold.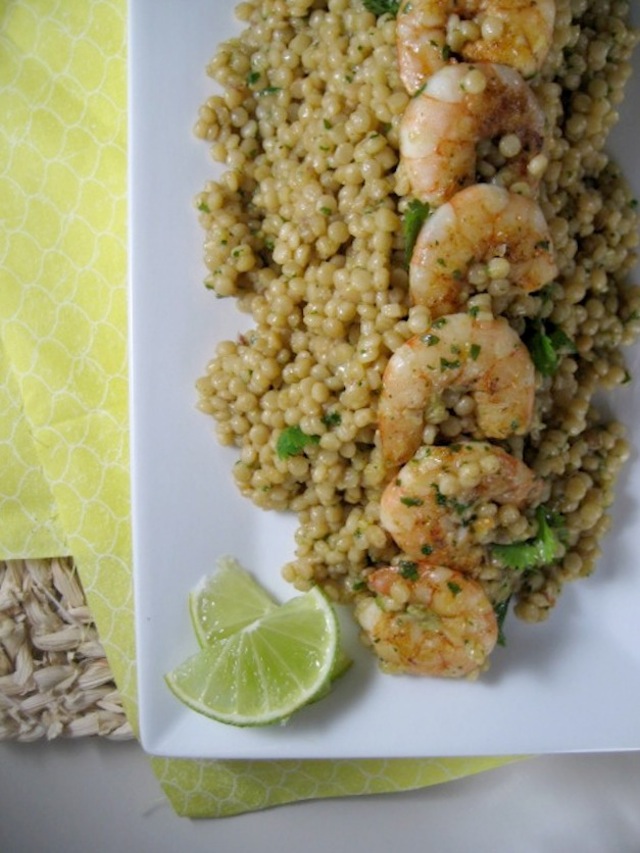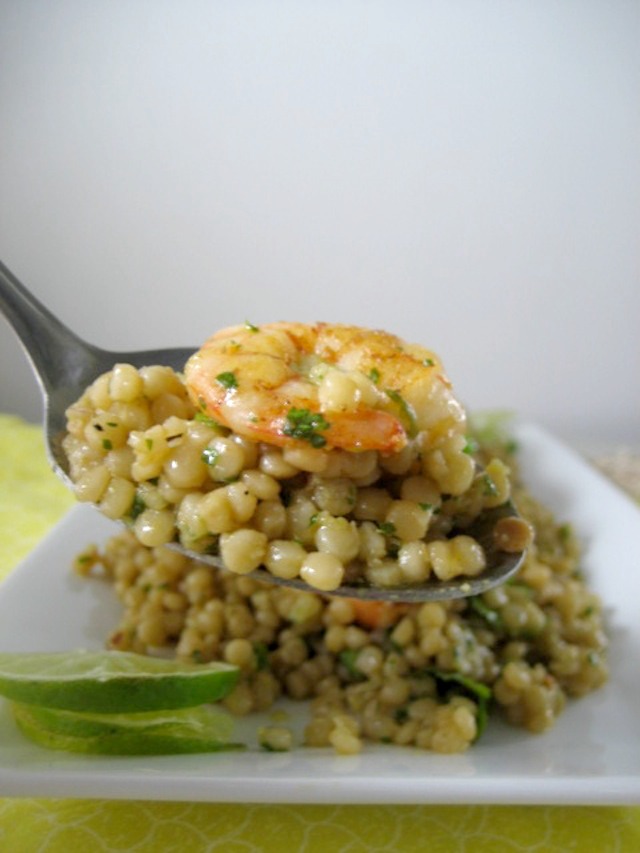 I think I've listened to this Rachael Yamagata song 15 times so far this week, because I love the intro so much. I scoured the internet to find an instrumental version of it and failed, but either way, the beat is catchy and contagious. I jammed out to "Even If I Don't" while making this dish, so give it a try while you're whipping things up in your cucina!
---
Enjoy more pescetarian meals like this one below! Click the picture for the recipe.