It's Thanksgiving side time! I don't know about you but every year I try to bring something different to the turkey day table when it comes to side dishes. Obvi you've gotta have the turkey and cranberry sauce and such, but I have to admit that I'm not the biggest fan of casseroles and other stick to your ribs sides that you usually see. If you love deep roasted veggies with a crunchy layer of parmesan surrounding them then this guy is up your alley.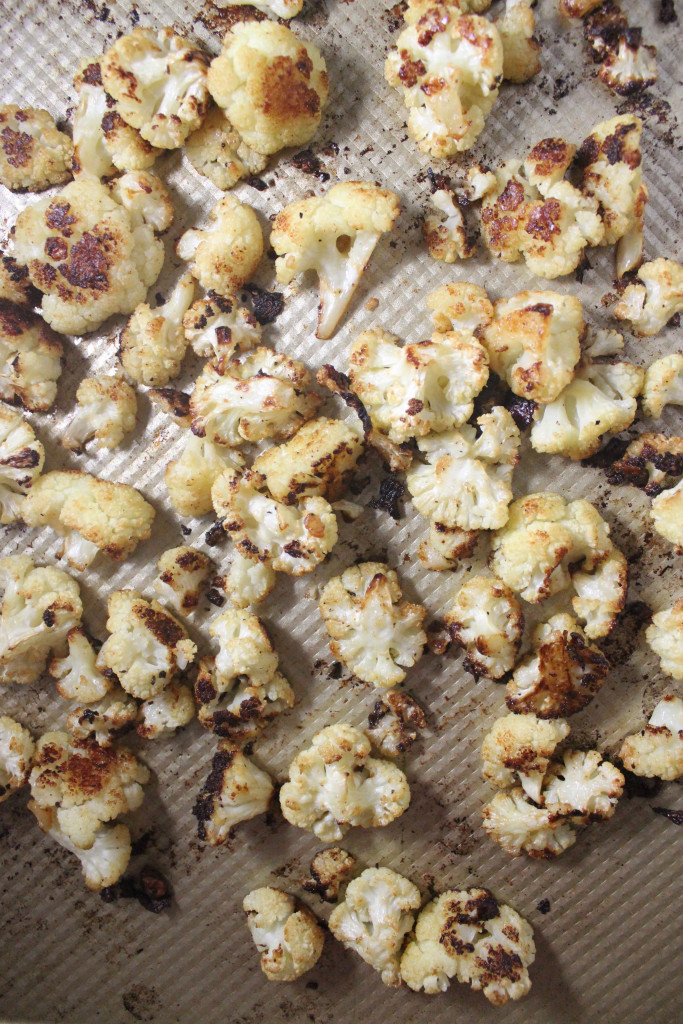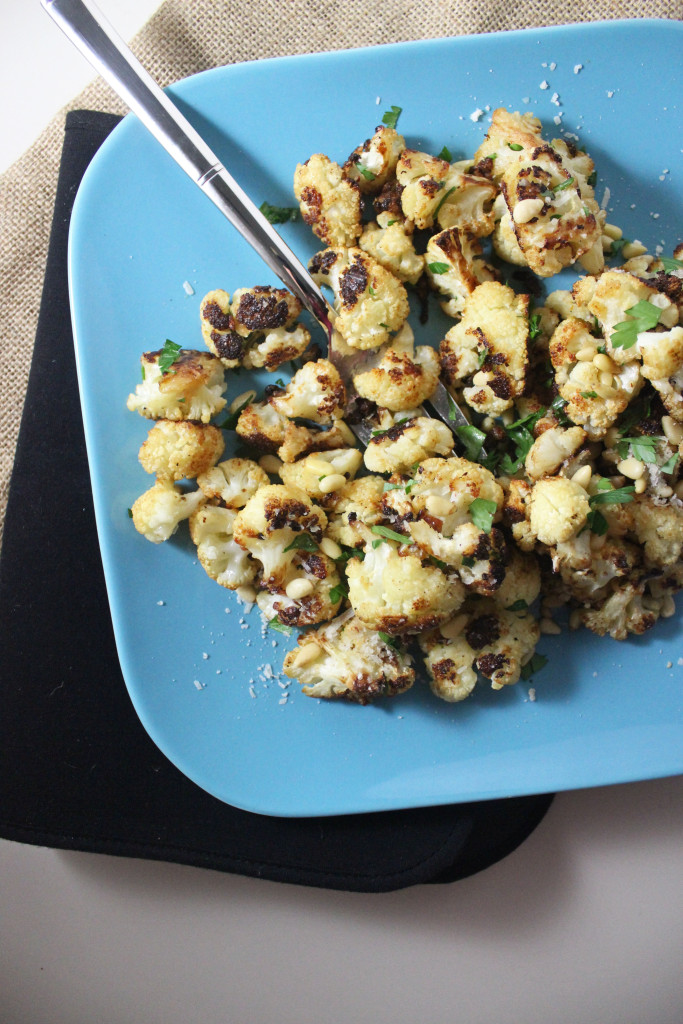 Roasted Parmesan Cauliflower with Pine Nuts
Author:
Keys to the Cucina
Ingredients
1 head cauliflower, cut into florets
¼ c evoo
1 tsp salt
1 tsp pepper
½ tsp garlic powder
½ c parmesan cheese
1 handful chopped parsley
2 handfuls pine nuts
Instructions
Preheat oven to 400.
Cut the cauliflower into florets. In a large bowl mix together cauliflower, evoo, salt, pepper, garlic powder and parmesan cheese.
Spread out in one even layer on a sheet pan and cook for 50 minutes or until golden brown and roasted.
While the cauliflower is cooking, place the pine nuts in a small saute pan on low heat to toast them. Once they become fragrant and golden brown set them aside in a small bowl.
When the cauliflower is finished, garnish with the chopped parsley and pine nuts. Enjoy immediately.