I developed this Shrimp Rolls with Homemade Lemon Caper Aioli recipe as part of an ongoing Brand Ambassadorship with Peapod. All opinions are 100% mine.
Hello October?! While Hurricane Joaquin is encroaching upon as, thankfully I can soothe my end of summertime sadness with new fall clothes and this amazing shrimp roll, perfect for a fall barbecue, fancy tailgating or a clam bake!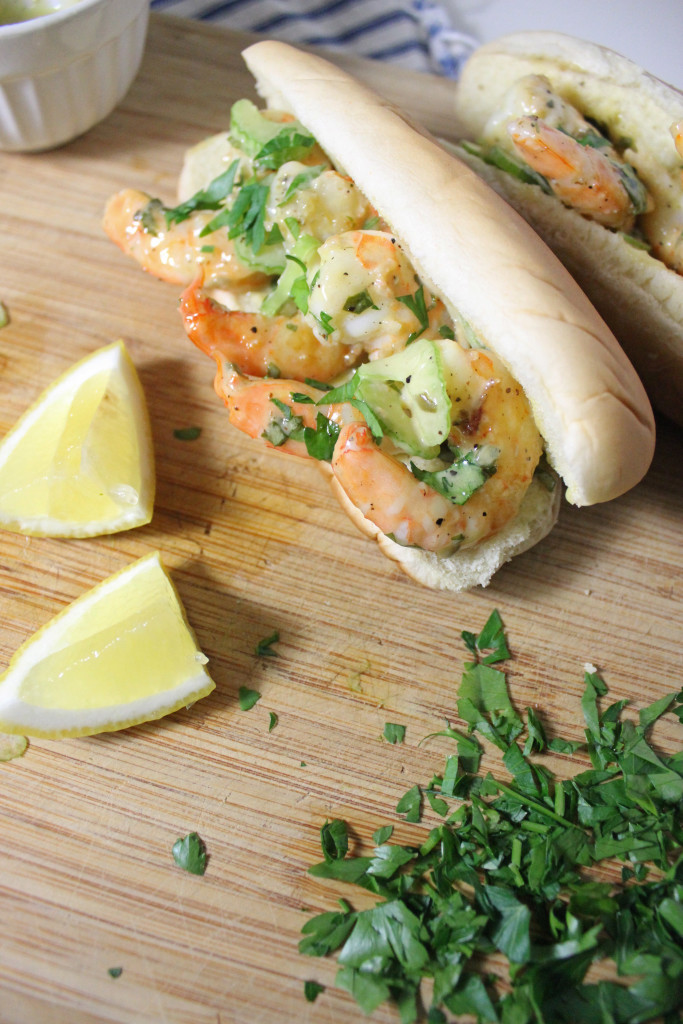 While most of us are familiar with those rich and buttery lobster rolls, this alternative is half the price and guilt and makes you feel like you're sitting on the shore somewhere. I also think the homemade aioli is key to making this roll feel luxurious – think creamy egg yolk with salty chopped capers, crunchy celery and freshly torn Italian flat leaf parsley.
If that doesn't woo you enough to check out Peapod for this recipe then I don't know what will! I suggest enjoying these with some sweet potato chips or this tortellini pasta salad.