This post is part of participation in Williams-Sonoma's Smoothie Week. The theme is "Not Your Typical Smoothie."
Egg nog. Do you love it, like it, or hate it? I polled some friends at work and the answer was a resounding "no" all around our pod of desks. Truth be told, I used to be one of those people, and it wasn't until last year that I began to enjoy the rich and creamy holiday drink. An egg nog smoothie might sound a little weird, but that's the whole point. I was inspired to bring egg nog-like flavors to this smoothie to keep it healthy without the heavy cream and substituted 2% milk. The surprise here is that there isn't actually any egg nog in it, rather a flurry of warming spices that you typically find in a glass of nog. Think nutmeg, cinnamon and cloves then sweet sweet honey to accentuate all of those spices.
I like to make smoothies before work or as post workout drink but this one hit the spot after dinner and the greek yogurt almost made it taste like a milk shake. For this creation I used one of those Magic Bullet blenders to whip it up, and you can also check out some other great blender options here from Williams-Sonoma. Intrigued by this concoction? Feel free to get your pin on and let it put you on the holiday spirit!
"Egg Nog" Smoothie
Author:
Keys to the Cucina
Ingredients
1 c 2% organic milk
3 tbs greek yogurt
1 tsp honey
⅛ tsp nutmeg
⅛ tsp ground cinnamon
1 clove, ground up
Instructions
Combine all ingredients in a blender of your choice. Enjoy immediately and serve with a sprinkling of nutmeg and fresh grated cinnamon.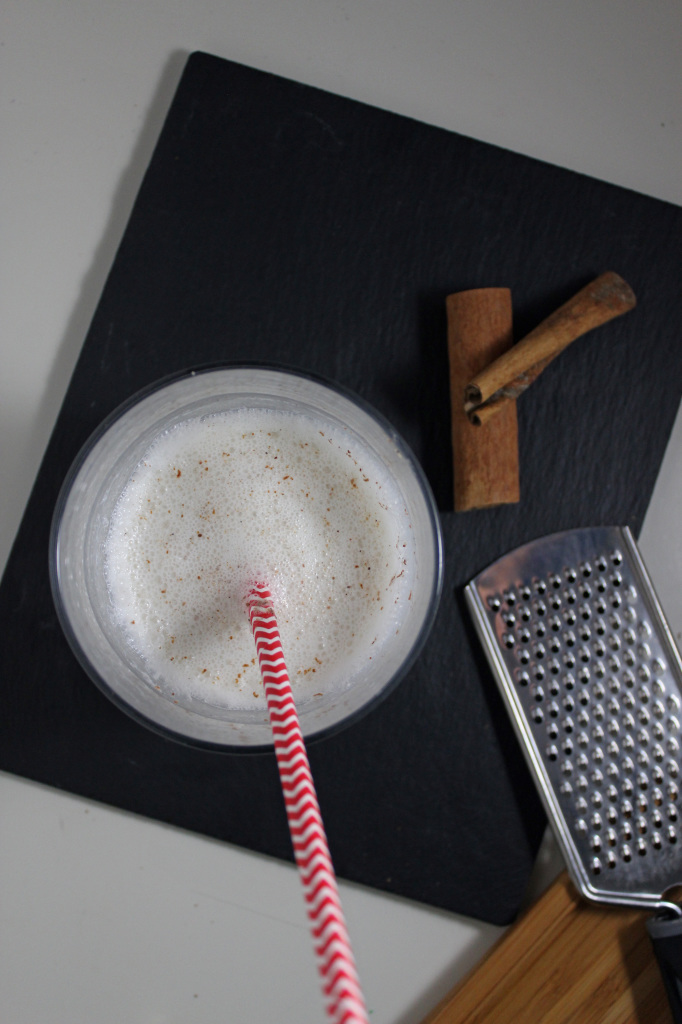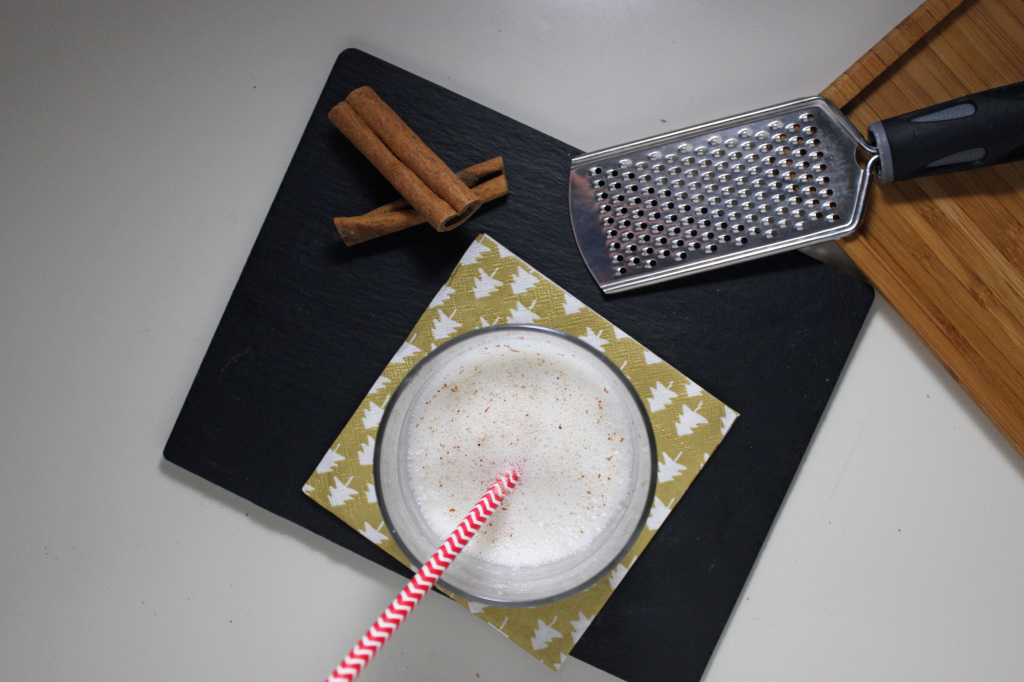 I just heard this song today and while I don't usually dig rap, this song really hit the spot today…#ludacrismas.
---
Sign up and subscribe HERE to Keys to the Cucina and receive notifications when a new post goes live!