This chicken dish holds a special place in my memory as it was the first thing I cooked on my new grill pan! I've never had a grill pan and I recently got the urge to buy one the other afternoon.  I hopped over to World Market on my lunch break and lugged that cast iron thing all the way home on the metro and never looked back. As for the marinade, don't knock the yogurt until you try it. The cultures and lactic acid really help to break down and tenderize the meat, making for one succulent piece of chicken.
I recommend marinating overnight for the best flavor and don't be afraid to get a little wild with your seasonings too. The yogurt is a great vehicle to impart long lasting flavor with, so I went for a Greek inspired seasonings with the oregano, garlic and parsley. I also added in my standby smoked paprika and some mustard powder for a little spice. Feel free to make up your own combos and enjoy the chicken grilled or baked.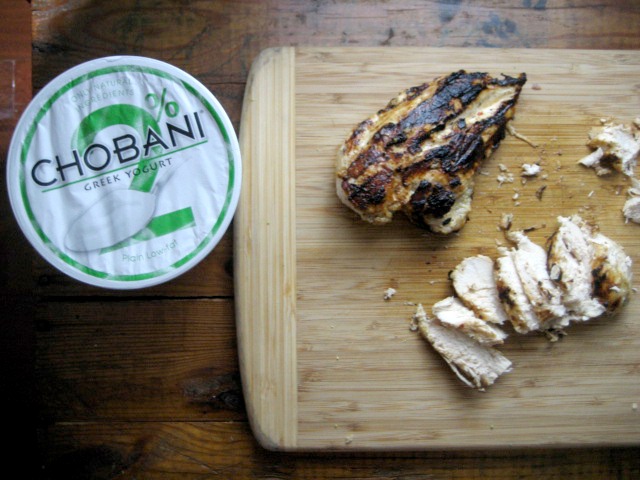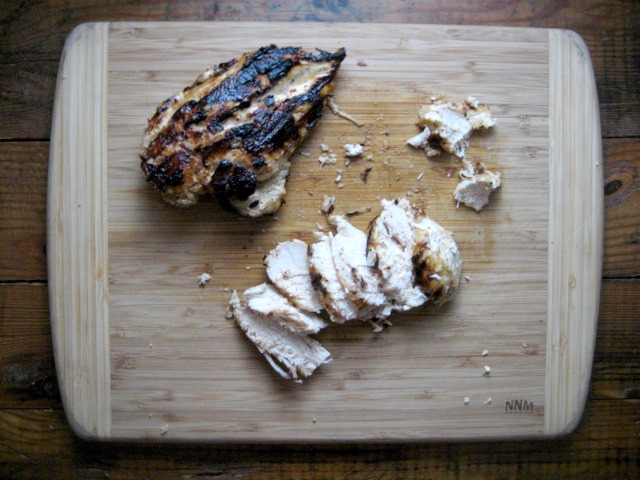 Chicken Breasts Marinated with Greek Yogurt
Author:
Keys to the Cucina
Ingredients
3 chicken breasts
1 c greek yogurt
1 tsp parsley
1 tsp oregano
1 tsp garlic
1 tsp mustard powder
1 tsp salt
1 tsp pepper
⅛ tsp cayenne pepper
½ tsp smoked paprika
Instructions
In a large bowl, combine the greek yogurt and all of the spices, from the parsley to the smoked paprika.
Place the chicken breasts in a large ziploc bag.
Pour the greek yogurt mixture over the chicken breasts, massage the yogurt into the chicken and marinate overnight.
To cook, set your oven to 350 and simultaneously heat a grill pan on medium heat.
Brush the grill pan with extra virgin olive oil and sear each side for 2-3 minutes.
Place the chicken breasts in the oven to finish cooking for 15 minutes, or until the juices run clear.
Serve with quinoa, cous-cous, or on top of salad.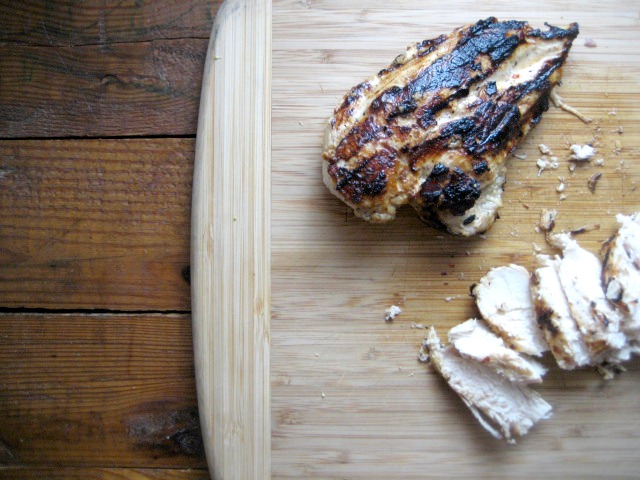 The night I made this chicken I was cooking to Eric Clapton's album, "There's One In Every Crowd" on vinyl. Enjoy "We've Been Told" below, it's got a gospel feel with some slide guitar in there too. The whole album is quite the eclectic mix if you ask me, and thanks to Spotify you can listen to the whole thing. Check. It. Out!