I spent one moment with Keri of Sweet Crimes and I knew we'd get along. She is deeply passionate about her work and also amazingly methodical and realistic in every step she takes with her business. Sweet Crimes, her gluten-free baked goods company, was born out of a gluten intolerance, which she discovered while living abroad for 11 years and working for USAID.
Admittedly, she tried being a vegetarian but it made her sick, and it took her many years to realize that healthy is not a one size fits all kind of a thing. After having food poisoning-like reactions to eating gluten, a dietician friend of hers recommended she take it out of her diet for two weeks. She immediately felt better and was full of energy and was sleeping the best she had ever slept.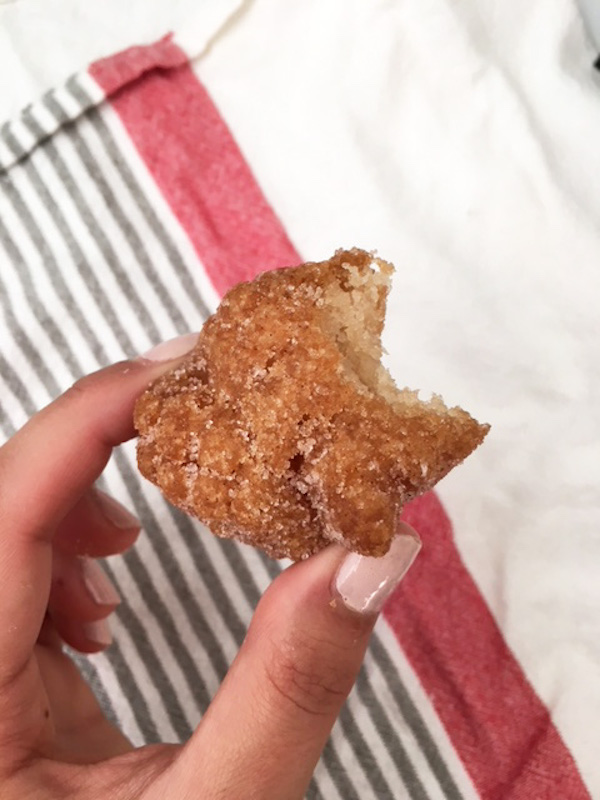 She always loved to bake and started to bake for friends with kids who had celiacs disease. She would spend hours upon hours creating delicious baked goods without charging, then in early 2015 she joined Union Kitchen and hit the farmers market circuit to see if this thing could really turn into something. She quickly found a home at the Petworth Farmer's market and to this day it's still the strongest performer out of her market appearances. She asserts that for budding small businesses, there's no better place to test your product than at a farmer's market because of the ability to collect feedback in real time.
Speaking of feedback, when she started this journey, one of her initial fears wasn't failing, but not knowing what people would want. That's why it is crucial for her to have face time with all of her retail locations and to proactively collect feedback on what products are moving, what needs work, and the types of products customers are asking for.
Overall, she is not consumed with Sweet Crimes' success, rather she finds satisfaction in knowing that all of her strengths are honed in this venture.  She loves being a part of the "made in DC" scene and has even turned down investors to prove that she has a well oiled business without any fluff.
Moving forward, 2018 will be the start of her exclusively working for herself, a position she has worked incredibly hard to get to. In the long term, she would love to turn her gluten-free goodies into a box of mixes that customers can buy at the store and make at home. She wants to make gluten-free products not only accessible but delicious and approachable too. Pick up her goodies (ahem the apple cider donuts are bomb and the carrot cake is on point) at Glen's Garden Market, Union Kitchen Grocery, and other small grocers around DC.

What is your favorite DC monument? FDR memorial.
Favorite DC restaurant – Beauchert's.
Coffee or tea? Coffee.
Sweet or salty? Salty.