I am headed to Newport, Rhode Island tomorrow and I've got shellfish on my mind. I might even turn into a bowl of clam chowder by the end of the weekend but only time will tell.
I know so many people who only order mussels when they're out to eat but they take seconds to cook up plus they elevate a normal night eating at home into something special. This meal is sure to summon in fresh summer time flavors and is a perfect appetizer or dinner for one. That's right, belly up to the dinner table and this dish can be all yours, I think I scarfed these down in less than 10 minutes.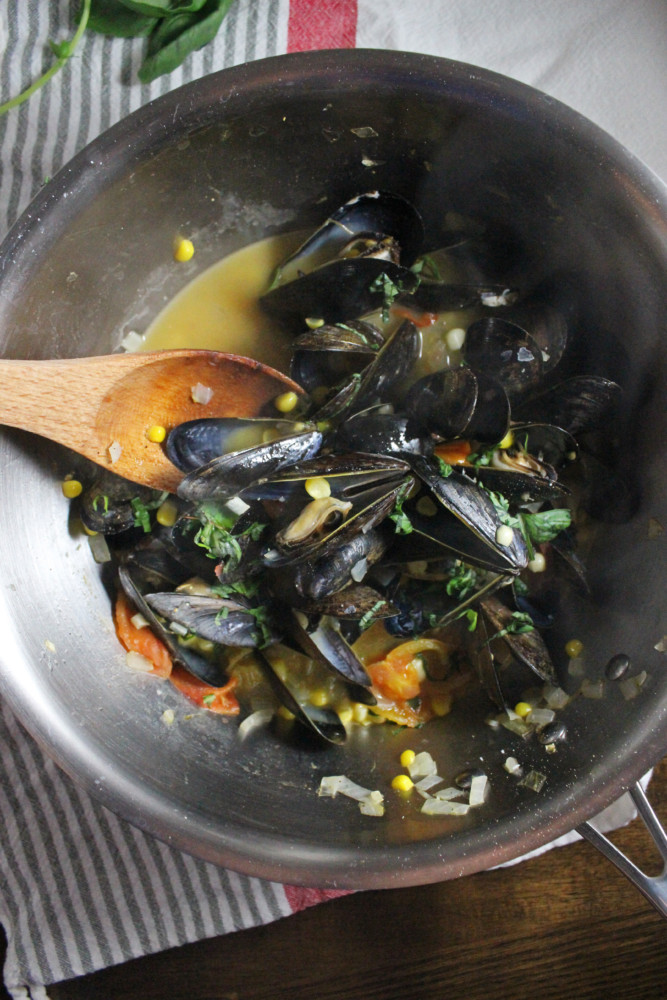 Mussels with Tomatoes, Corn and Basil
Author:
Keys to the Cucina
Ingredients
1 lb mussels, cleaned
1 Tbs extra virgin olive oil
½ onion, diced
1 garlic clove, sliced thin
10 cherry tomatoes, quartered
1 corn on the cob, kernels removed
1 tsp salt
½ tsp black pepper
¼ c dry white wine (pinot grigio or sauvignon blanc)
Instructions
In a deep pot, heat evoo on medium low and add in the onions and garlic. Season with ½ teaspoon of salt and sweat the vegetables for 5 minutes.
Add in the cherry tomatoes and corn. Press on the tomatoes with the back of your wooden spoon to break them up a bit and get the juices flowing.
Season with the other ½ teaspoon of salt and the black pepper. Cook for 5 more minutes.
Increase heat to medium high and add in the white wine. Cook off for 3 minutes.
Toss in the cleaned mussels and cover the pot to steam them open. It should take 3-4 minutes.
Discard any mussels that don't open and serve immediately with a piece of crusty bread.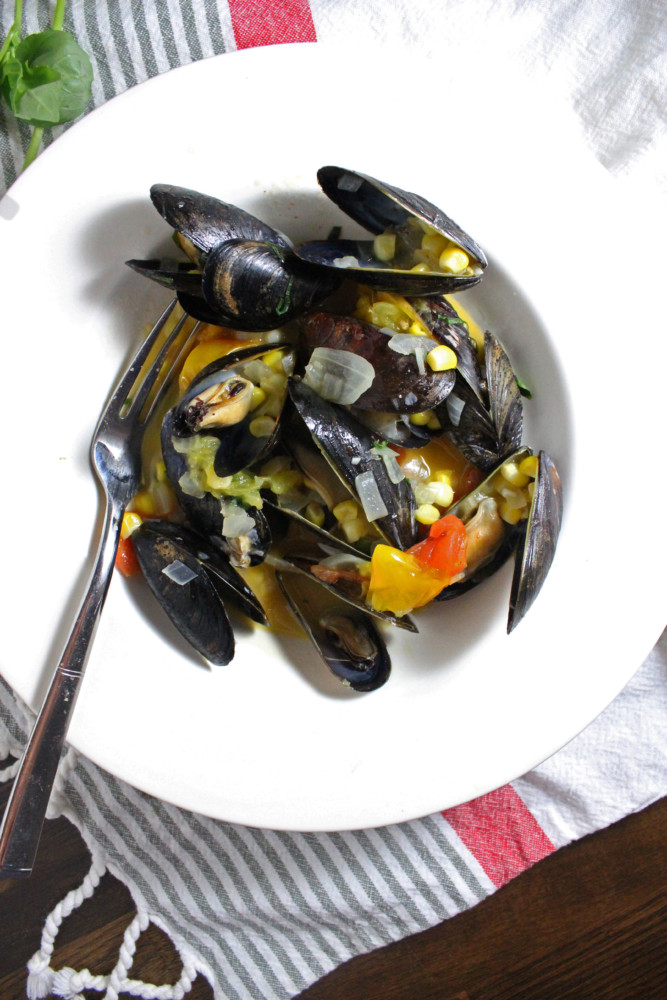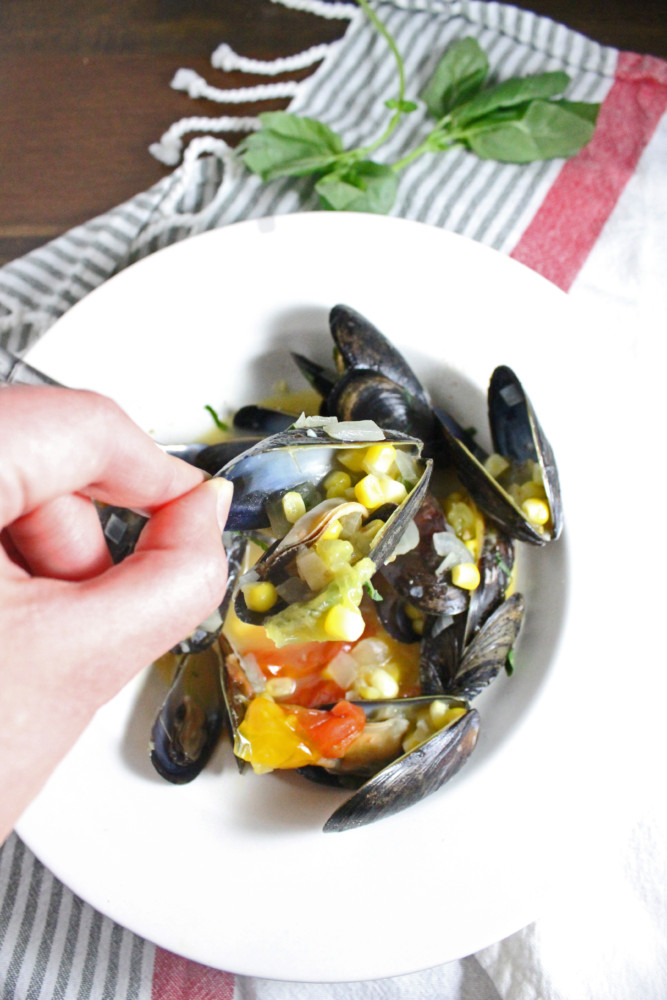 I have a love/hate relationship with Justin Bieber but now that I've heard Lydia Loveless's cover of his song, "Sorry," I think I've been converted. It is seriously so good, listen up below!