I am so excited to share this post and giveaway with you! My friend Carrie, started this amazing company called 9Months and they make non-alcoholic sparkling wine for pregnant women so that they can pop bottles at parties and special events with the best of 'em! Carrie and I grew up in the same neighborhood in Northern Virginia, and she's been a big supporter of my music and my little blog. Needless to say I am so excited that I get to collaborate with and support her new venture!
Carrie graciously sent two bottles my way and I couldn't wait to try them and whip up a recipe pairing for a baby shower! I popped open the sparkling white and realized I've never opened a bottle of sparkling anything on my own. I quickly broke into a sweat trying to open it,  but soon enough it made that signature "pop" sound and I knew I was in business. I decided on homemade crostini that paired really nicely with the sweetness and honey tones of the sparkling wine.
To make the crostini, I slow roasted some tomatoes in the oven, low and slllloooow. The result is a tomato full of concentrated sweet flavor, and the sparkling wine complimented that flavor really well. I placed the tomato on a bed of whipped avocado (avocado with a touch of Greek yogurt) over a crispy crostini. The silky texture of the avocado, the sweet tomato and the crunchy garlicky flavor of the crostini made for an amazing bite, perfect to grab and go while socializing at a baby shower! Scroll on down to check out the recipe and for a chance to win a bottle of 9Months!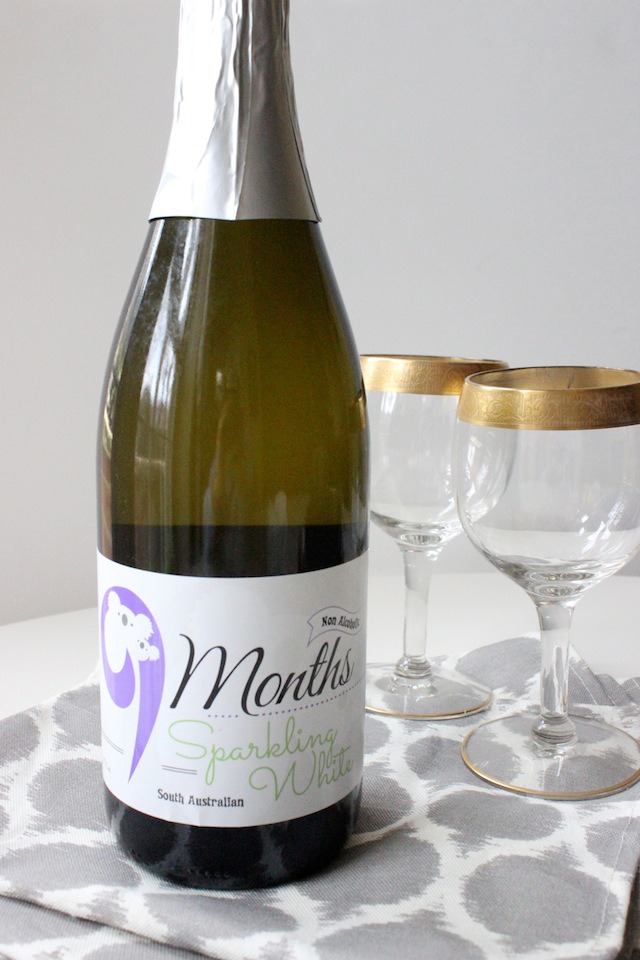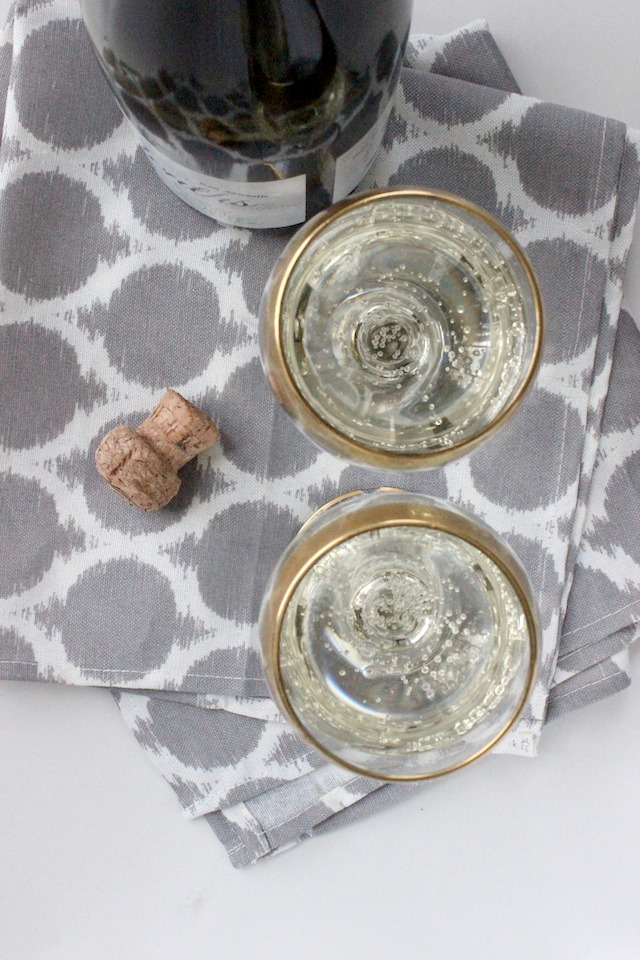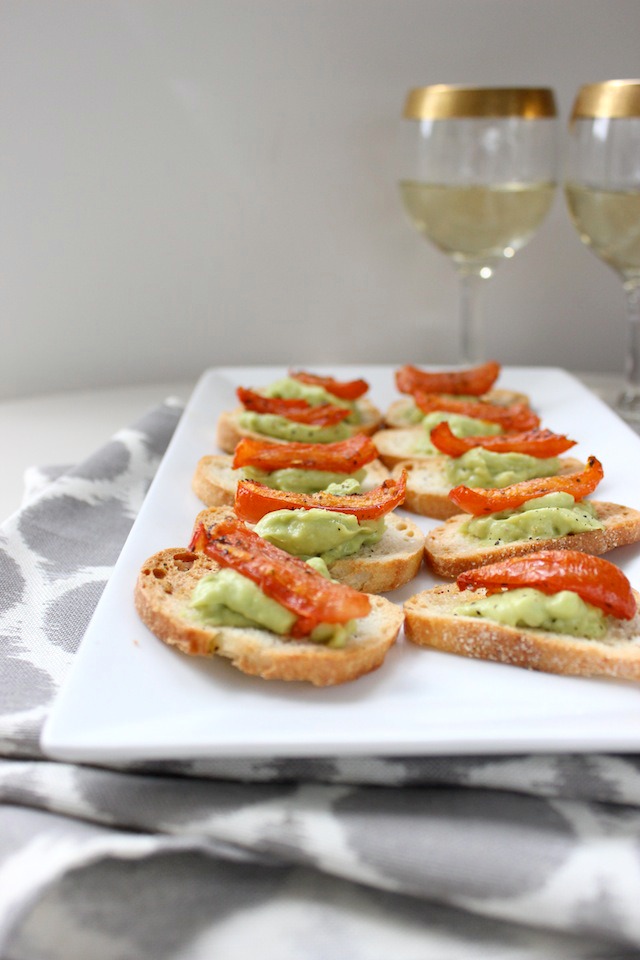 Crostini with Slow Roasted Tomatoes and Whipped Avocado
Author:
Keys to the Cucina
Ingredients
½ French baguette
½ clove of garlic
4 tomatoes (roma or plum)
1 tbs extra virgin olive oil
½ tsp salt
½ tsp pepper
½ tsp garlic powder
½ tsp dried basil
½ tsp dried oregano


1 avocado
½ tsp greek yogurt
Pinch of salt and pepper
Instructions
Preheat oven to 350 and cut french baguette into about ⅛ inch slices. Arrange on sheet pan brush with olive oil and season generously with salt and pepper.
Bake for 10-15 minutes and rub with one half of garlic clove right after they come out of the oven.
Lower oven to 200. Slice tomatoes in long pieces, taking out a little bit of the innards. Place in bowl and drizzle with evoo and season with the salt, pepper, garlic powder, basil and oregano. Slow roast for 2 hours on a sheet pan.
Place avocado in a food processor and pulse until creamy. Add in greek yogurt and pinch of salt and pepper. Set aside.
To assemble crostini, place a half teaspoon of the avocado mixture on each crostini and top with a piece of roasted tomato.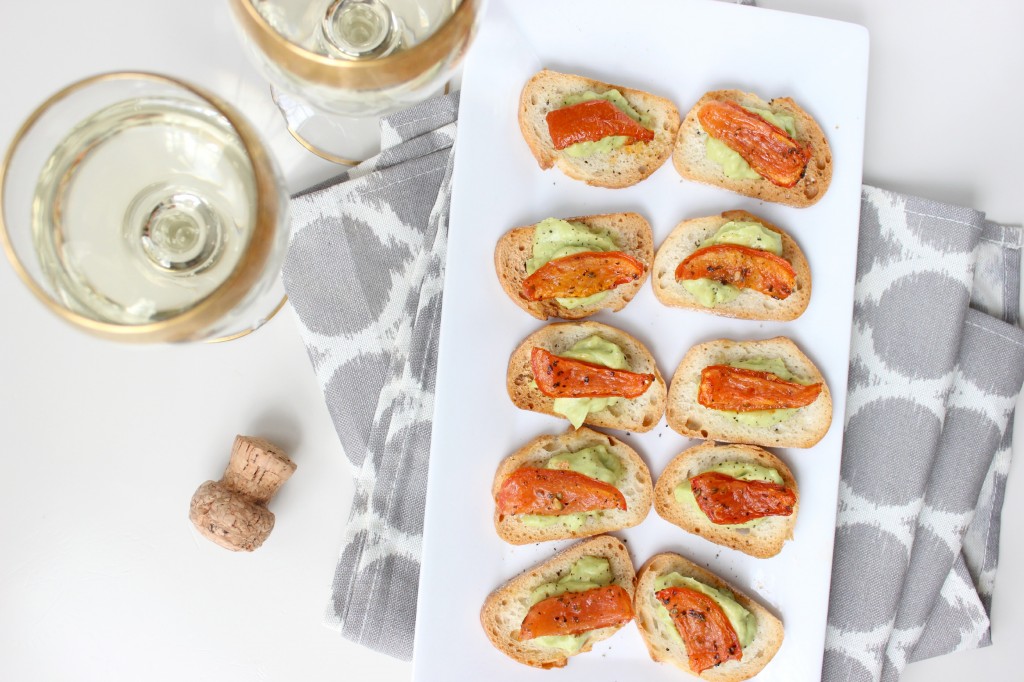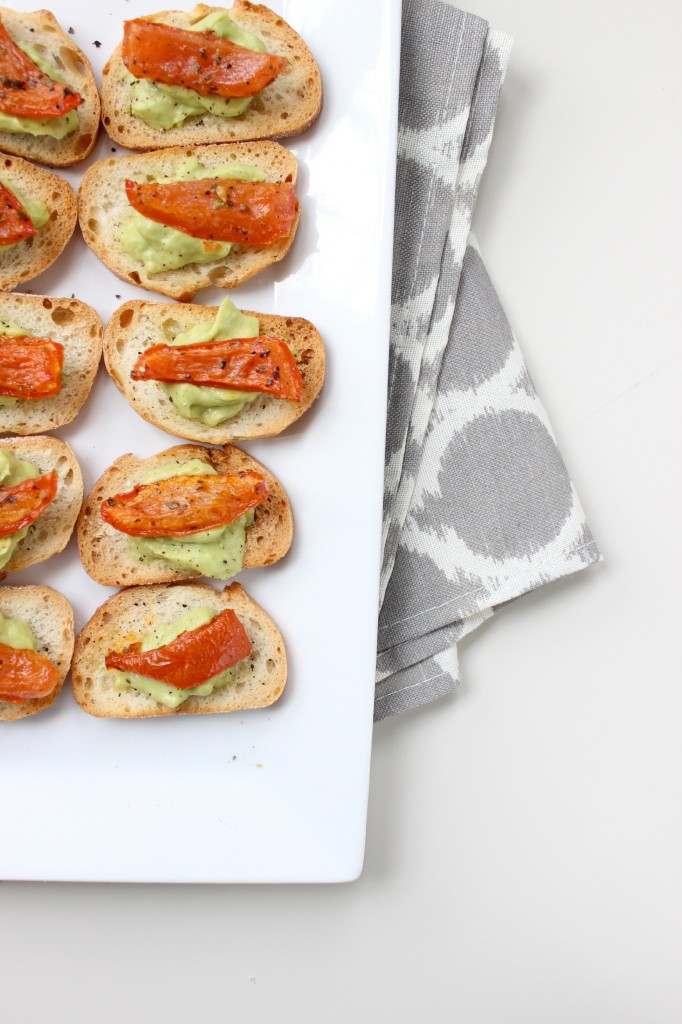 Enter the giveaway below to score a free bottle of 9months and be sure to pick up a bottle for your preggo friends and family!