My obsession this winter has been making chili with sweet potatoes. I've had a couple bad experiences with very watery chili and adding sweet potatoes is my full proof way of making a super thick and rich chili. In addition, they are packed with fiber and vitamins so they have become my go to lunch choice lately. Did you know you can nuke a sweet potato in the microwave for a few minutes (don't forget to poke holes in it) and that it is super delicious? I swear I blew one of my colleague's minds in the work kitchen a few weeks ago, and at less than a dollar per sweet potato it sure is a cheap way to get your nutrients!
This chili will be spicy with the chorizo so if you aren't into that, feel free to substitute mild Italian sausage or just make it all with ground turkey. Either way it is sure to keep you healthy and warm during these next few weeks of winter. Stay warm out there y'all!
Turkey and Chorizo Chili with Sweet Potatoes
Author:
Keys to the Cucina
Ingredients
2 Tbs extra virgin olive oil
1 onion, chopped
2 cloves garlic, minced
1 jalapeño
1 lb ground turkey
6 links chorizo, casings removed
1 14.5 oz can diced tomatoes + 1 can water
2 tsp salt
1 tsp cumin
1 tsp chili powder
2 sweet potatoes, diced
Instructions
In a large pot heat the olive oil on medium for 2 minutes then add in the onions, garlic, jalapeño and a pinch of salt. Cook on medium for 5 minutes.
Add in the chorizo and break up with a wooden spoon to chop it up and help render the fat. Cook for 3 minutes then add in the turkey. Cook for 5 minutes on medium or until the turkey is no longer pink. Stir throughout this process and continue breaking up the meet into bite size pieces.
Add in the diced tomatoes and water and season with the salt, cumin and chili powder.
Stir in the diced sweet potatoes and lower the heat to medium low.
Cook with the top off for one hour, stirring occasionally to make sure the potatoes are cooking through.
Serve with chopped green onions and the toppings of your choice and enjoy!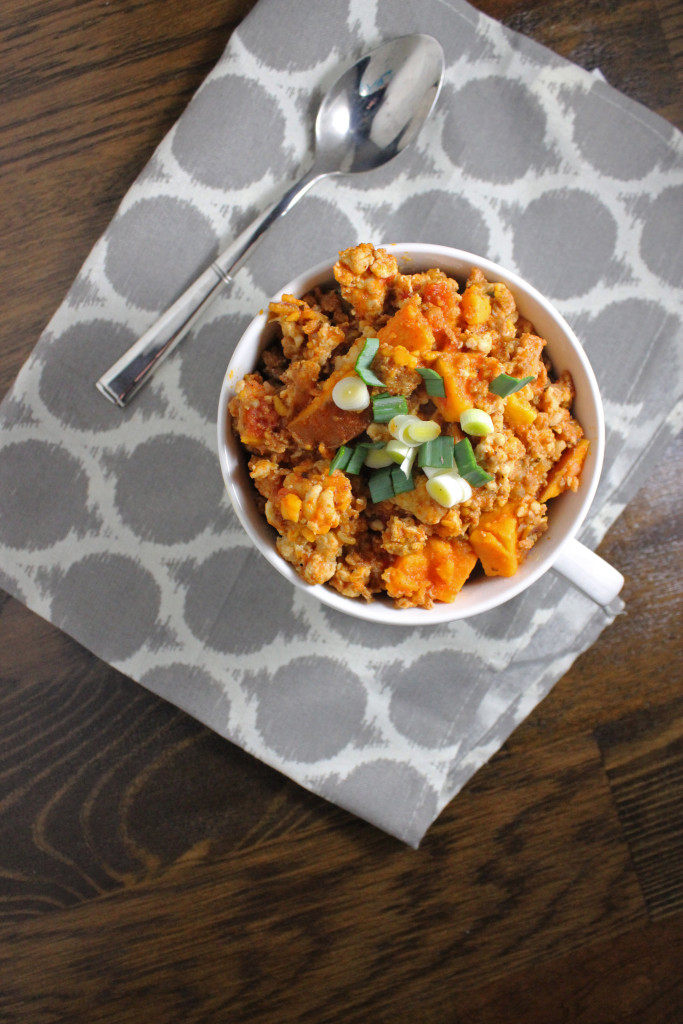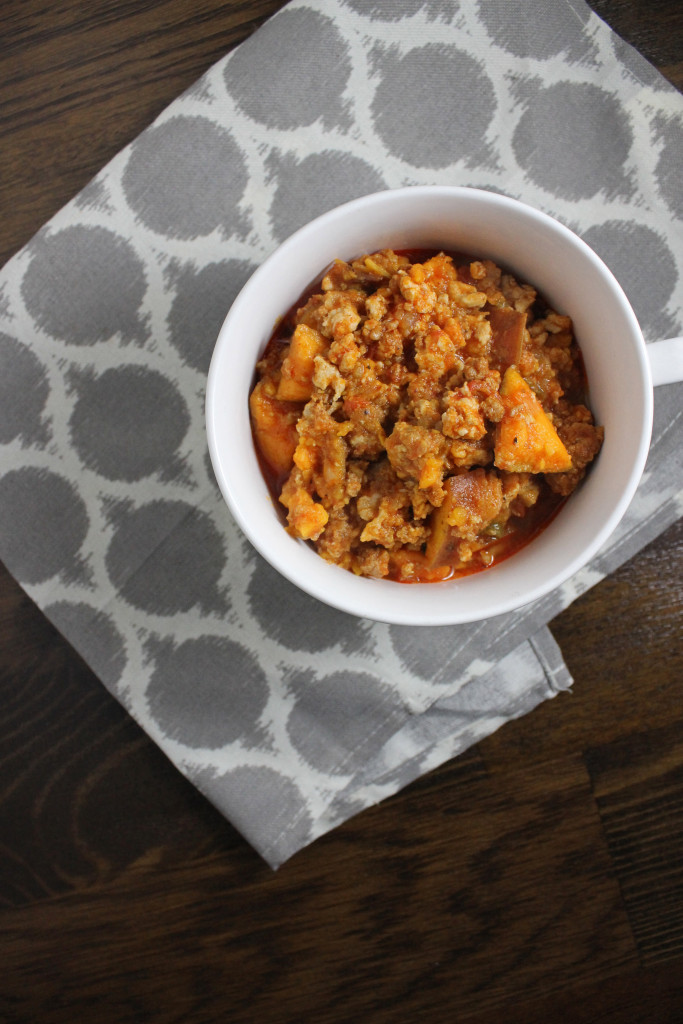 This song is a mellow choice but matches my mood when I was making this dish – it was bitter cold outside but I was cozy and feeling very relaxed. Enjoy!
---
Sign up and subscribe HERE to Keys to the Cucina and receive notifications when a new post goes live!