I've decided that Middle Eastern food could be my last meal on this earth because I never tire of it and it feels indulgent even when it's still pretty good for you. Warm pita, homemade hummus, and babaganoush are basically my love language. I have been craving falafel a lot these days because after the holidays of overeating, I wanted something clean, vegetarian and full of protein! These baked little guys are so versatile and can be enjoyed on their own, in a salad or stuffed in a pita with tsatziki sauce. Share this with all of your falafel-loving friends and don't forget to subscribe to my email list here so that you never miss a recipe!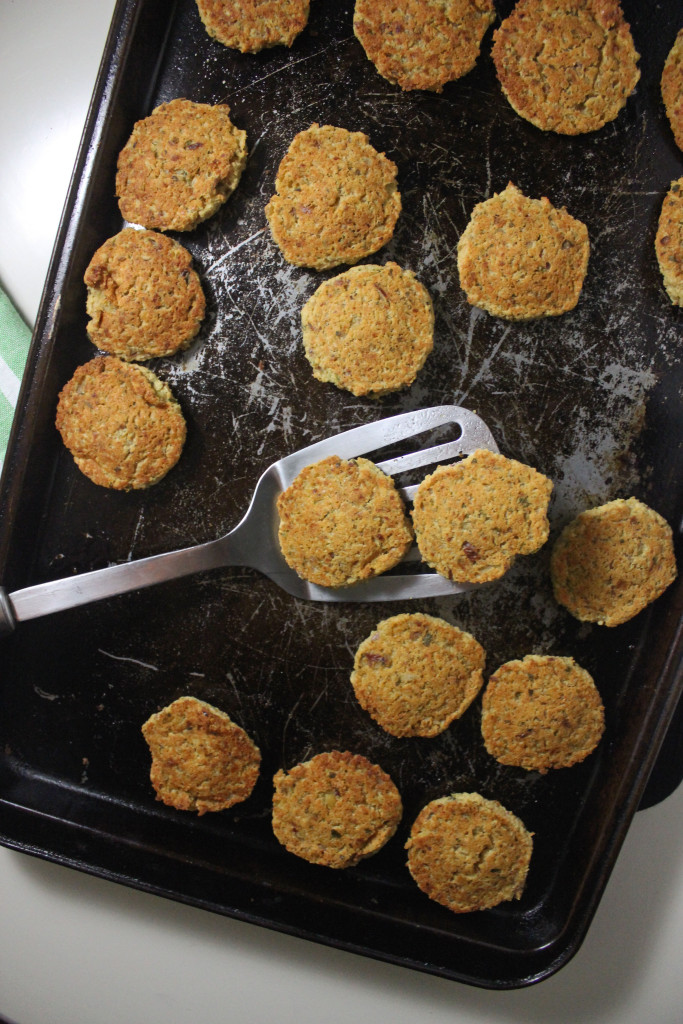 Recipe based on The Kitchn recipe found here but I substituted some ingredients and added a jalapeno for spice! 

Baked Falafel
Author:
Keys to the Cucina
Ingredients
2 15-ounce cans chickpeas, drained and patted dry
½ large red onion, roughly chopped
4 cloves garlic, roughly chopped
½ jalapeno, seeded
½ cup parsley
2 tablespoons olive oil
2 tablespoons lemon juice
2 teaspoons cumin
1½ teaspoons salt
2 teaspoons baking powder
Instructions
Preheat oven to 375.
Combine all ingredients in a food processor and pulse 8-10 times or until desired texture is achieved.
Remove from food processor and use a tablespoon to form round balls then mold the falafel into patties.
Spray a cooking sheet with olive oil and place the falafel about half an inch apart.
Bake for 25-30 minutes, flipping once until the falafel become golden brown on both sides.
Enjoy on it's own, on a salad or in a pita!