When it comes to weddings, many of us have non-negotiable items that we must include in the big day. Our top two priorities for our day were food and music, two things that make a party and happen to be my biggest passions. When it came to music, I knew I had to put my stamp on the evening. So many people asked if I was going to sing live on the wedding day, and since I knew it would be an overwhelming occasion on it's own, there was no way I would have been able to make it through a song without crying. Evidence of how emotional my family is lies below. Ignore my (ugly) cry…mmmk thanks!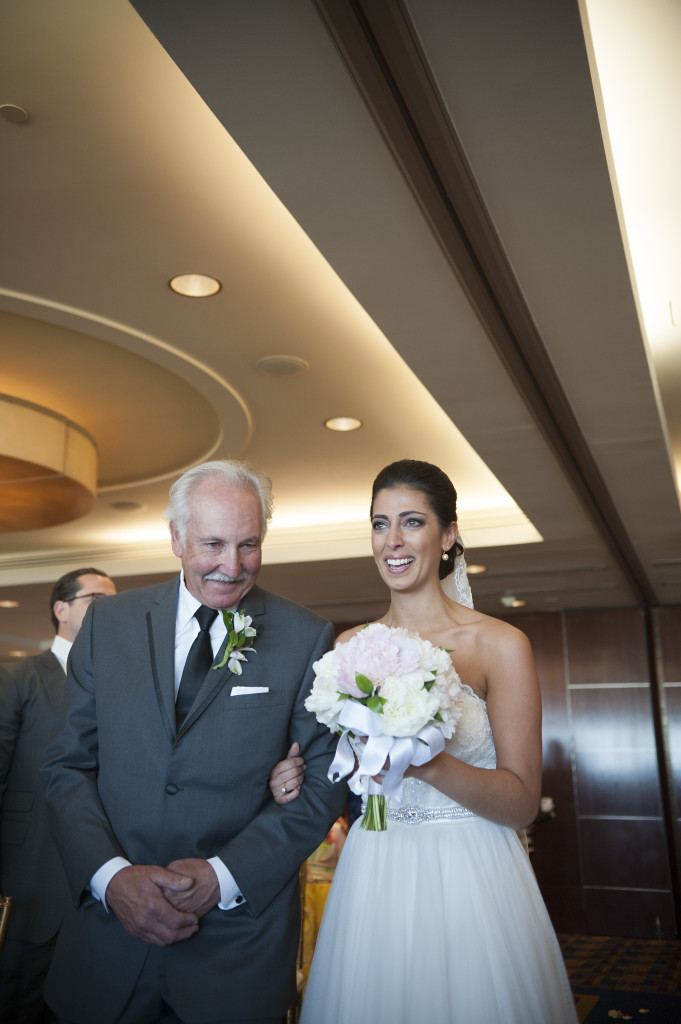 Personal touches were also of the utmost importance to us, so I decided to record a song I wrote two years ago for my dad called, "Jack of all Trades." All of the musical talent in my family comes from my dad. He taught me how to play piano by ear, how to perform on stage, and how to sing through mistakes without letting the audience know. It only felt right to dance with him to an original song as it enabled me to say exactly what he meant to me and share those sentiments with all of our loved ones. It is an ode to his character, his many talents, and the lessons he taught my sisters and I.
Listen to "Jack of All Trades" here.
The "Chances Are Love Theme" is the song he walked me down the aisle to. It is from an old 80's movie that we love and I recorded all of the musical parts on my own, by ear. This is also the first song my dad taught me how to play on the piano (by ear) when I was 14 years old. I hope you enjoy a glimpse into some pictures and the songs that made our big day so special!
Listen to "Chances Are Love Theme" here.