So I bought a big bag of cornmeal maybe six months ago, and didn't open it up until this recipe! I originally bought it to make some amazing corn cake flapjacks but that has not happened (yet!). Anyway, when I received my Hatchery box and a little jar of mango habanero jam was tucked inside, my thoughts collided and the words cornmeal, taco, and shrimp began to float around in my brain. I am a huge taco fan and usually hard tacos are my jam, but for this recipe a few small soft flour tortillas did the trick in carrying this bevy of flavors right to your mouth.
Funny story, my dad gets really heated when he talks about his hatred of hard tacos. He doesn't understand why people like eating them, and says all the "stuff" falls out of the taco after your first bite and that they are just a mess to eat. I get what he's sayin' but I do love me some crunch once in awhile.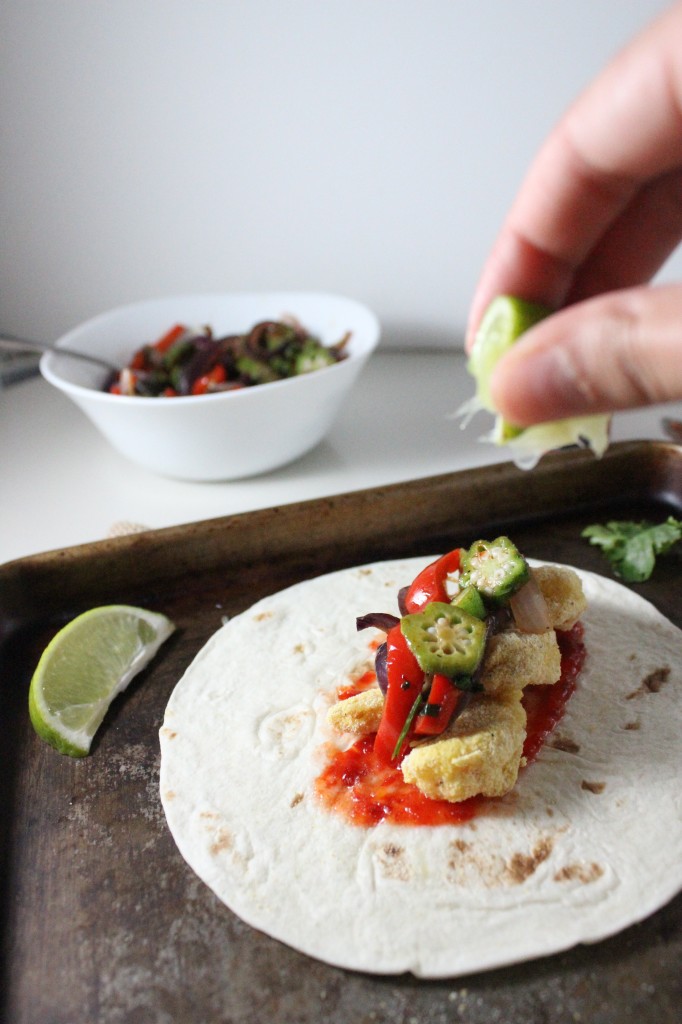 Now let's get to the deets. Think crispy shrimp and crunchy okra on a bed of vibrant red sweet and savory jam. This jam is so good that I'm already scheming ways to use it again. I'm thinking it would kill it on some scrambled eggs or even on some brie and crackers. Be sure to check out Hatchery to learn more about how you can get your hands on a subscription of small batch artisan ingredients each month.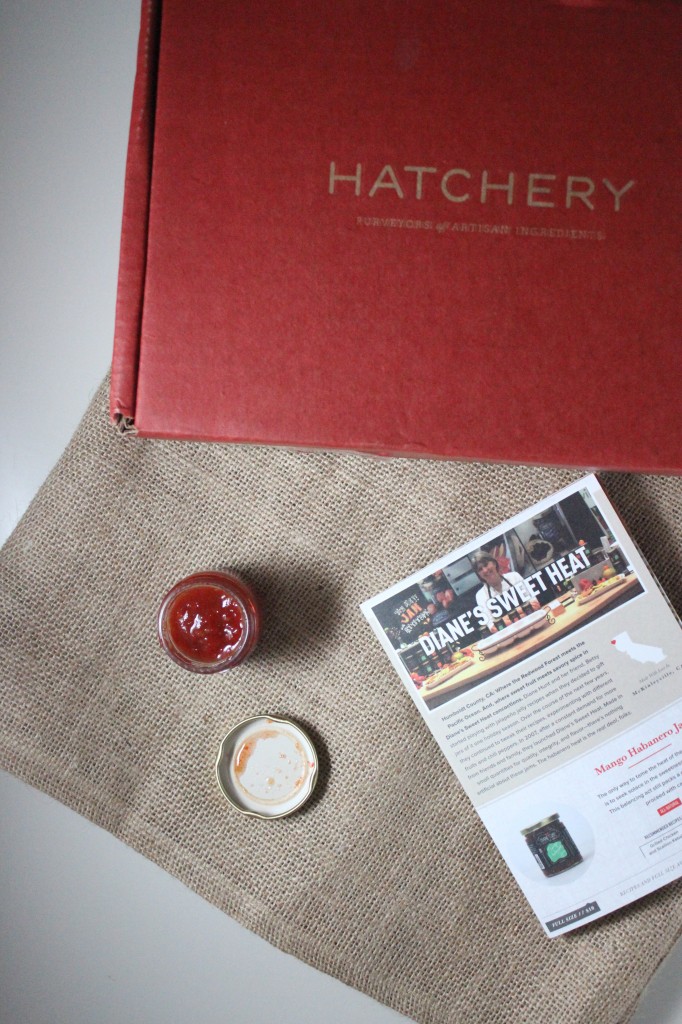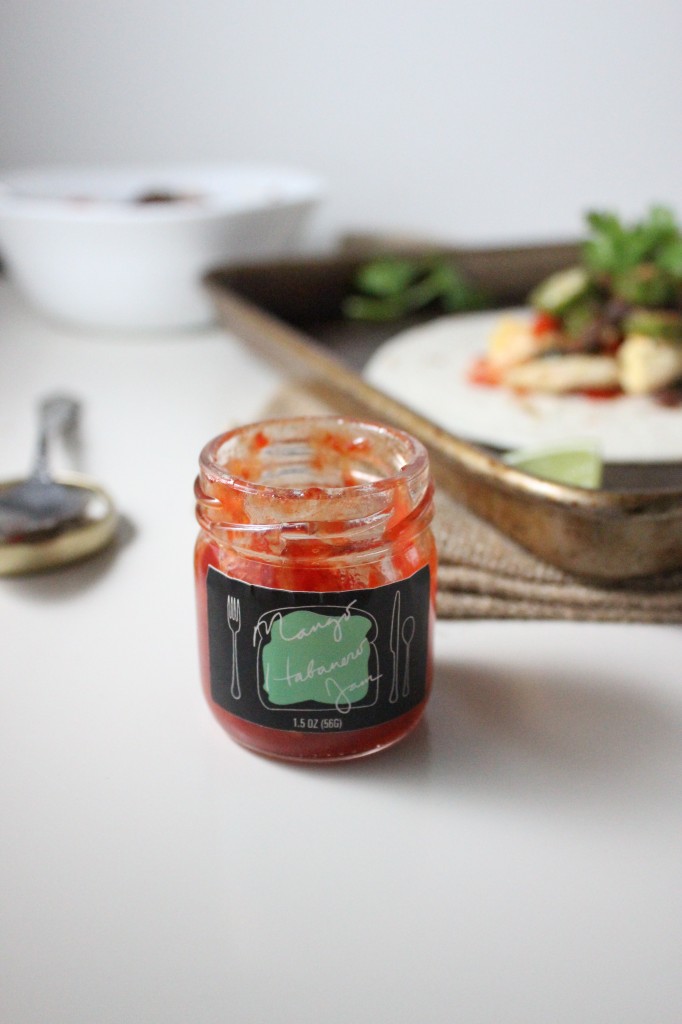 Cornmeal Crusted Shrimp Tacos with Mango Habanero Jam and Okra
Author:
Keys to the Cucina
Ingredients
20 medium sized shrimp, peeled and deveined
Flour tortillas
1 c cornmeal
½ c flour
1 egg
1 tsp salt
1 tsp pepper
1 tsp smoked paprika


2 tbs extra virgin olive oil
10 okra, sliced
½ large red onion, sliced
1 red pepper, sliced
½ c cilantro, chopped
Pinch of salt, pepper and cayenne


1 jar mango habanero jam
1 lime
Instructions
Preheat oven to 400.
Gather three small bowls and place cornmeal, flour and one beaten egg in each of them. Add the salt, pepper and smoked paprika to the bowl with the flour and mix thoroughly. Prepare shrimp by peeling the skin and de-veining.
Set up assembly line of bowls in the order of flour, egg, and cornmeal. Place the shrimp in the flour first, then egg and then finish with cornmeal. Line up shrimp on a sheet pan with a rack on it. The rack will ensure the heat circulates on all sides of the shrimp and make sure they get crispy! Cook in oven for 12 minutes.
While the shrimp are cooking, saute the onion, okra, and red pepper on medium heat until softened. Add salt, pepper and cayenne midway through and cook for about 7 minutes total. Finish with cilantro and set aside in a bowl.
To assemble the tacos, spread a teaspoon of mango habanero jam on the taco, add three shrimp then finish with the okra mixture, additional cilantro and a squeeze of lime. Enjoy immediately!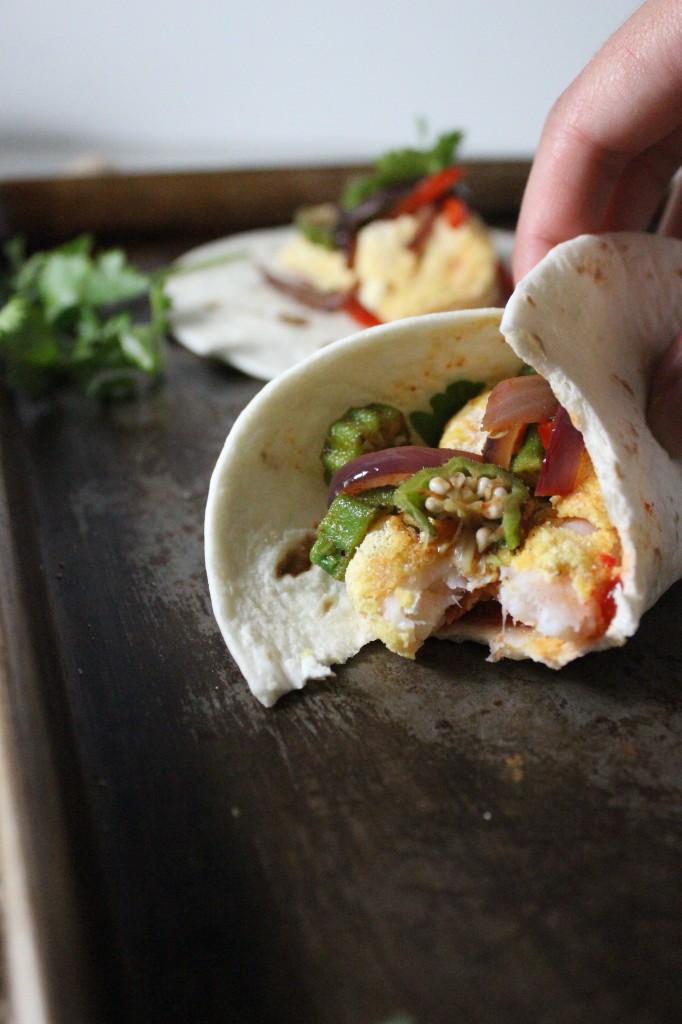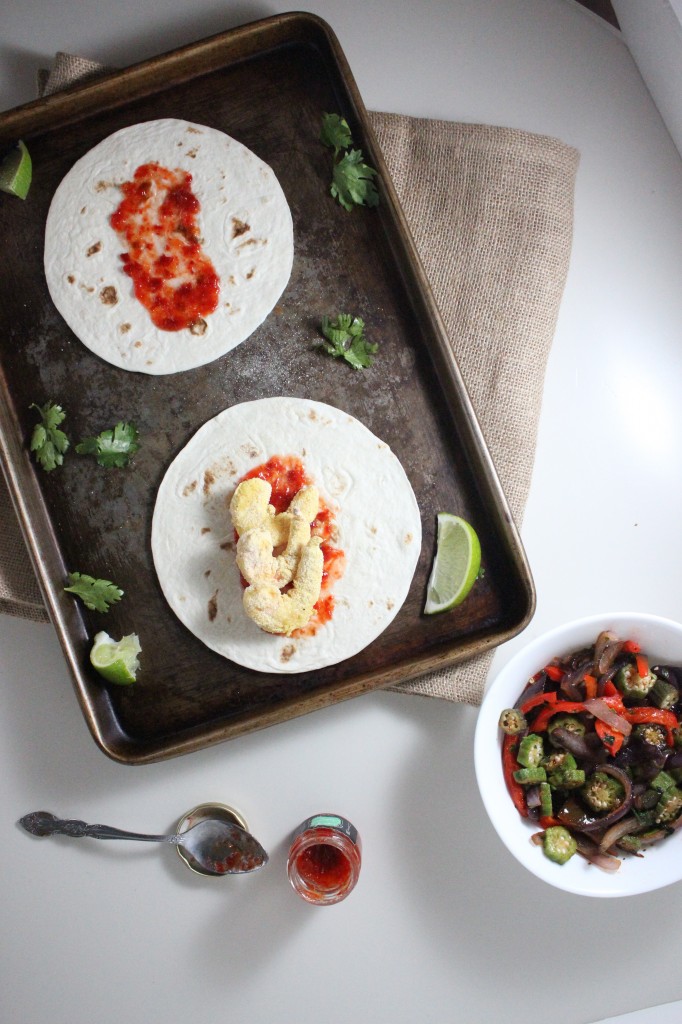 I saw Vacationer on Tuesday night at the Rock and Roll Hotel and they did not disappoint. Their vibe is kind of electronic and some beats almost feel like you're on an island somewhere. This song makes me feel like I'm swimming, give it a listen…
Disclaimer: I received a free box from Hatchery but all opinions are my own.