Mmm doughnuts. I can smell that fried dough from a mile away and it is just the best. Doughnuts are also something that I associate with my sleepover birthday parties. My friends and I would force ourselves to stay up late gossiping about stuff and awake to find the biggest spread of fresh doughnuts waiting for us in the kitchen. My mom would go into stealth mode in the early hours of morning to pick them up at the grocery store and it was my favorite thing about my birthday parties. I'll take a chocolate glazed doughnut with a big glass of O.J. please.
Doughnuts are also something that D.C. lacks. Sure the cupcake craze hit us hard, then fro-yo, gelato and the list goes on. Now, thanks to District Doughnut, I can experience those post birthday party sleepover mornings whenever I want to. After much anticipation, their storefront is opening on September 12th and you better believe I will be toting some doughnuts to work that day for all my buddies! I've been a supporter ever since they delivered me free doughnuts to my office back in February, and I've even participated in their #doughface campaign a couple times too. Because we will be neighbors soon, I spoke with Greg, the CEO and Founder, to learn a little bit about what makes him tick and why he brought doughnuts to the district.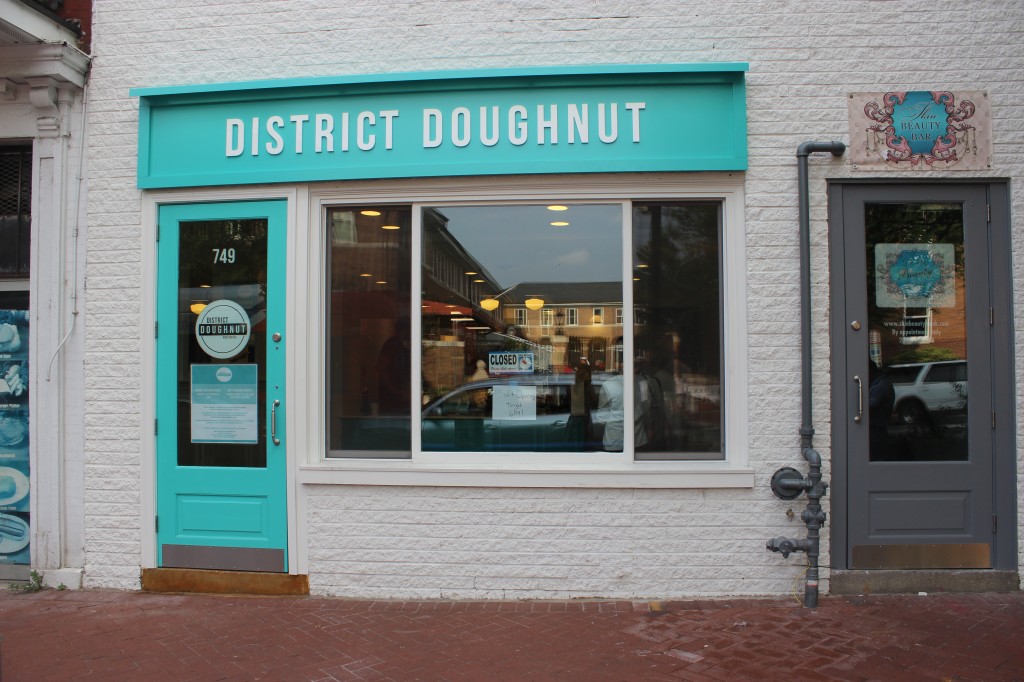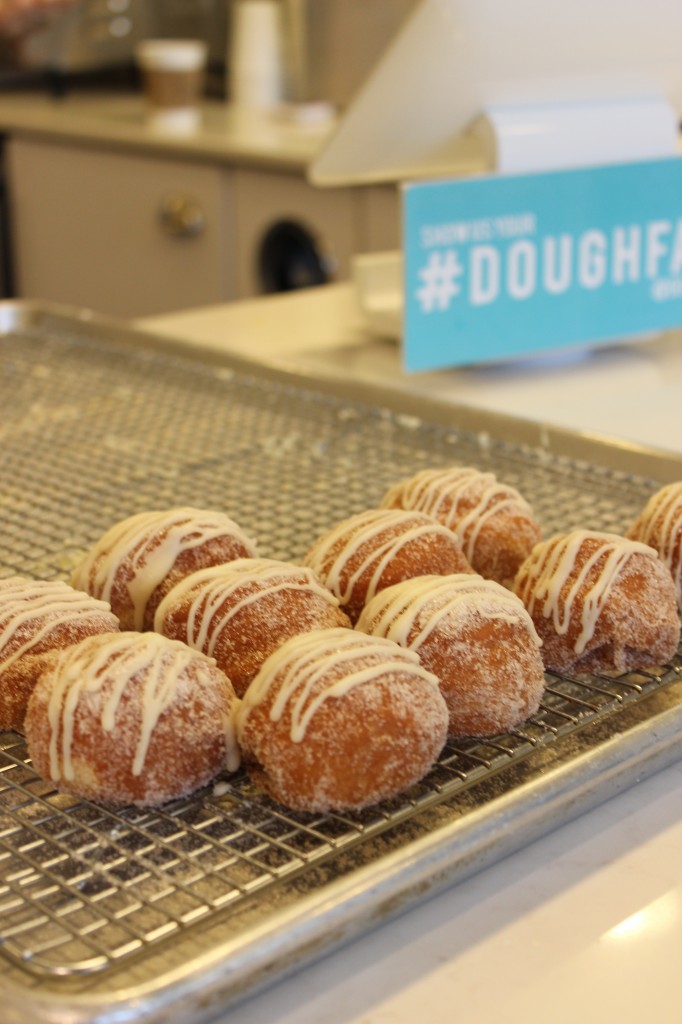 Right off the bat, I could hear Greg's enthusiasm in every word he said. He described his position as "the fuel that keeps the business going" and when I met him I totally felt that. I took these photos on one of their soft opening nights, and between shaking every patron's hand who stood in line, to meticulously making sure the front of house looked presentable, his passion is undeniable!
We talked of Greg's love of Cava Mezze, that he loves to cook brunch and how he hosts a midnight breakfast club with his friends complete with homemade waffles. He too had childhood memories of eating doughnuts with friends and that drove him to team up with his buddy, Juan Pablo, and bring doughnuts to the hungry residents of the nations capital. Christine, the pastry chef, connected with them through mutual friends and the result is some expertly crafted gourmet doughnuts.
While I was there snapping shots, the line out the door was about 50 people deep and I believe it is a true testament to their product. As Greg put it, "At the end of the day we want to serve the best and most delicious coffee and doughnuts that you can find in D.C." I'd say they are succeeding in delivering that promise, and with the success of their soft openings, I think that things will only get better from here!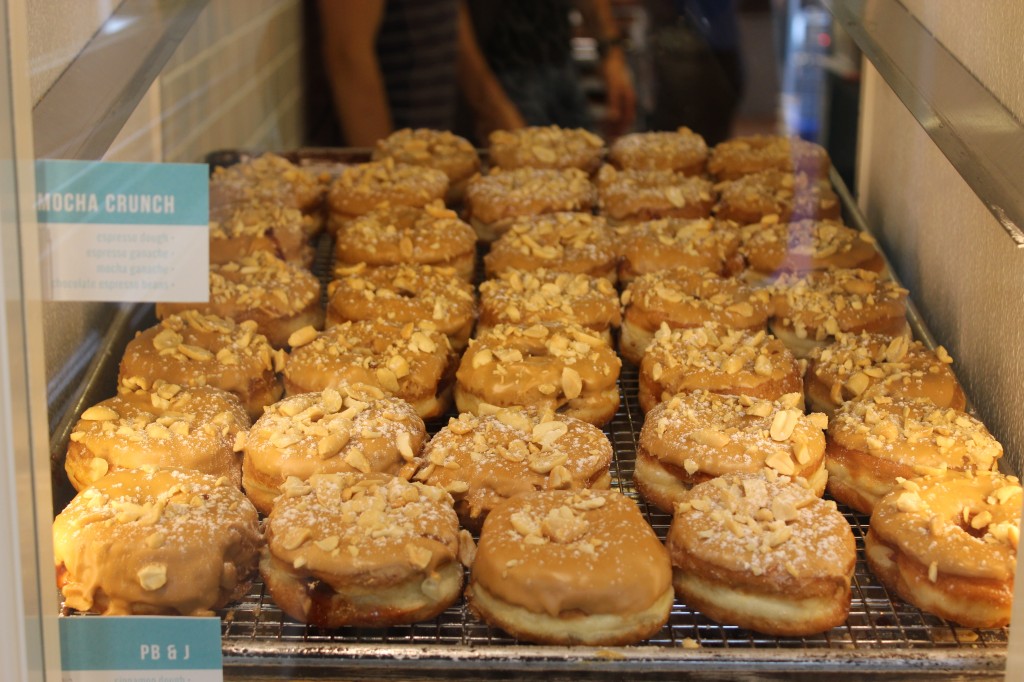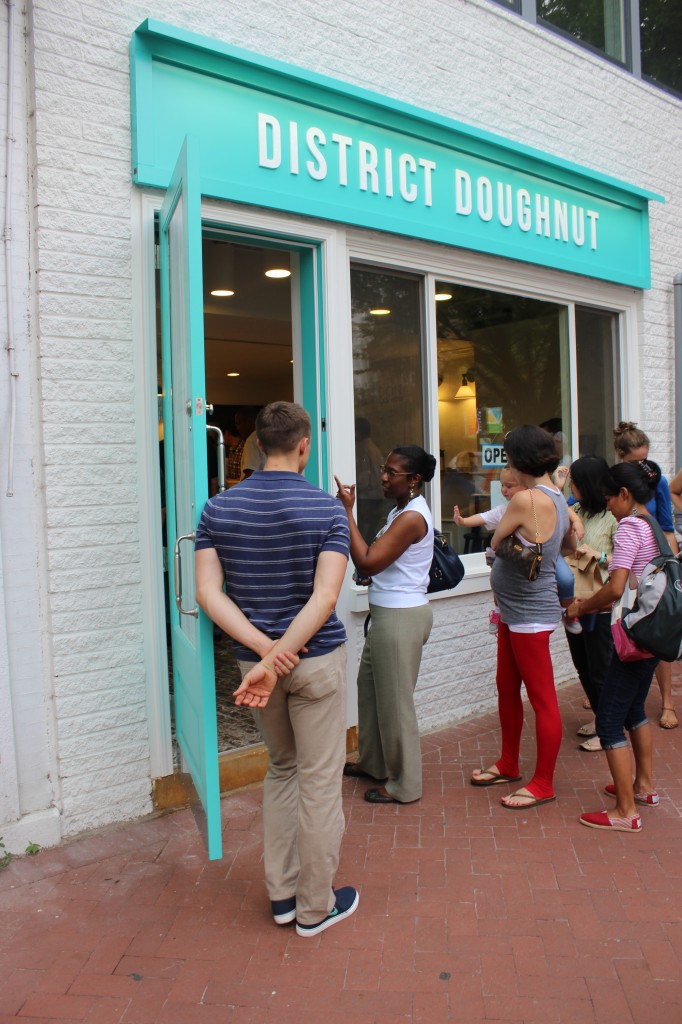 Check out District Doughnut at 749 8th St SE starting Friday September 12th and you can follow them here, here and here for all things doughnuts!