I've never met a sweet potato I didn't like, and I think I've discovered a new favorite way to prepare them with this recipe! Lately I've been buying one sweet potato here and there at the grocery store, and usually throw them in my lunch bag if I'm low on food and "bake" it in the microwave at work. Not glamorous at all right? Take my desire to jazz up the sweet potato thing and my incessant cravings for potato chips lately, and I present to you this perfect snack.
The key to making a great baked chip is to slice the potato as thin as possible, almost to the point where it is slightly translucent. If you have one of these guys around the house you can thinly slice to your hearts desire, but a sharp knife and a little precision will do the trick too! I find the thinner they are the quicker they bake (read you can munch on them sooner), and they will be crispy all around. You can also cut back on the cayenne pepper if you're not into spice, or even replace it with cinnamon sugar for a healthy little dessert. I happen to love the spice and find it's the perfect counterpoint to the sweetness of the potato, so much so that I can devour a whole sheet pan of these in minutes!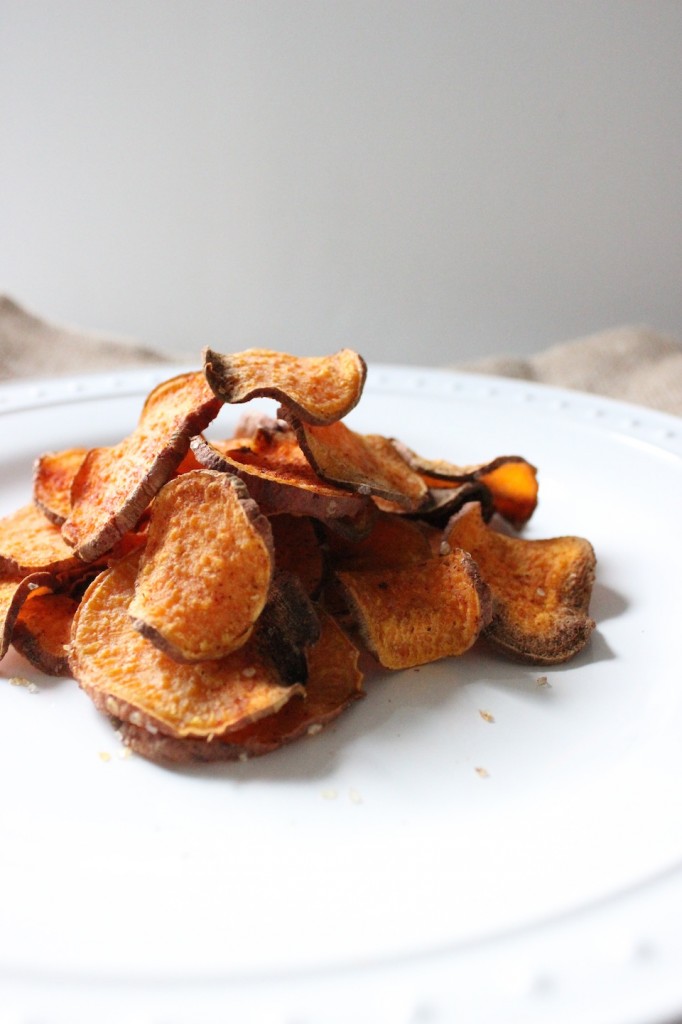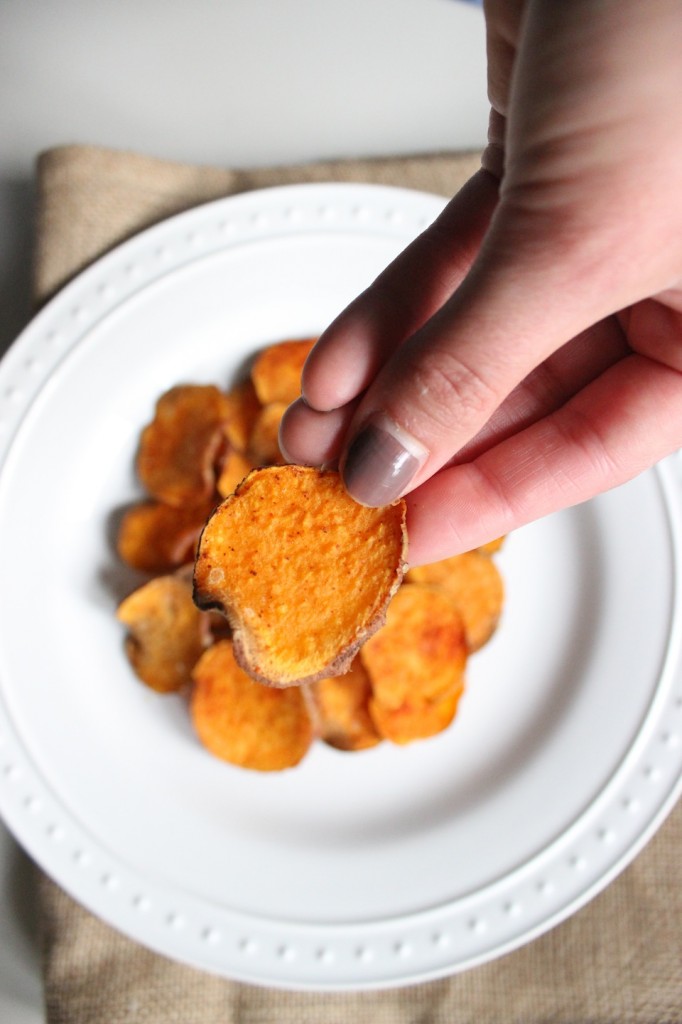 Baked Sweet Potato Chips
Author:
Keys to the Cucina
Ingredients
1 medium sweet potato, sliced paper thin
1 tbs evoo
¾ tsp cayenne pepper
1 tsp salt
Instructions
Preheat oven to 400.
In a bowl, mix the sliced sweet potatoes with the evoo and cayenne and salt. Lay on a sheet pan in one even layer and bake for 30-40 minutes, keeping a close eye on any chips on the thinner side that might bake faster.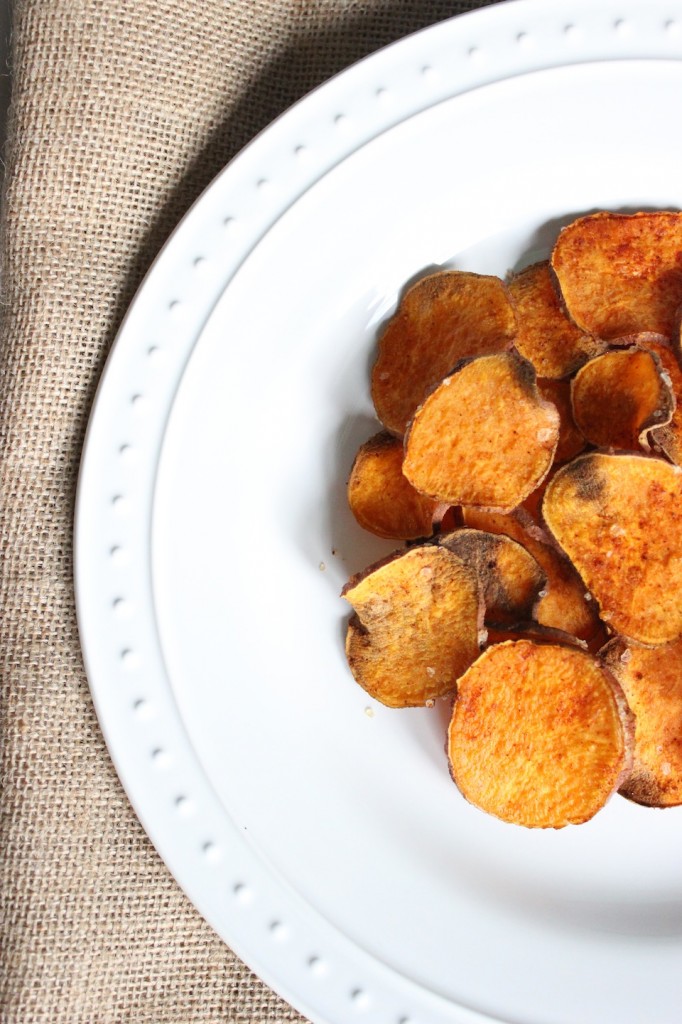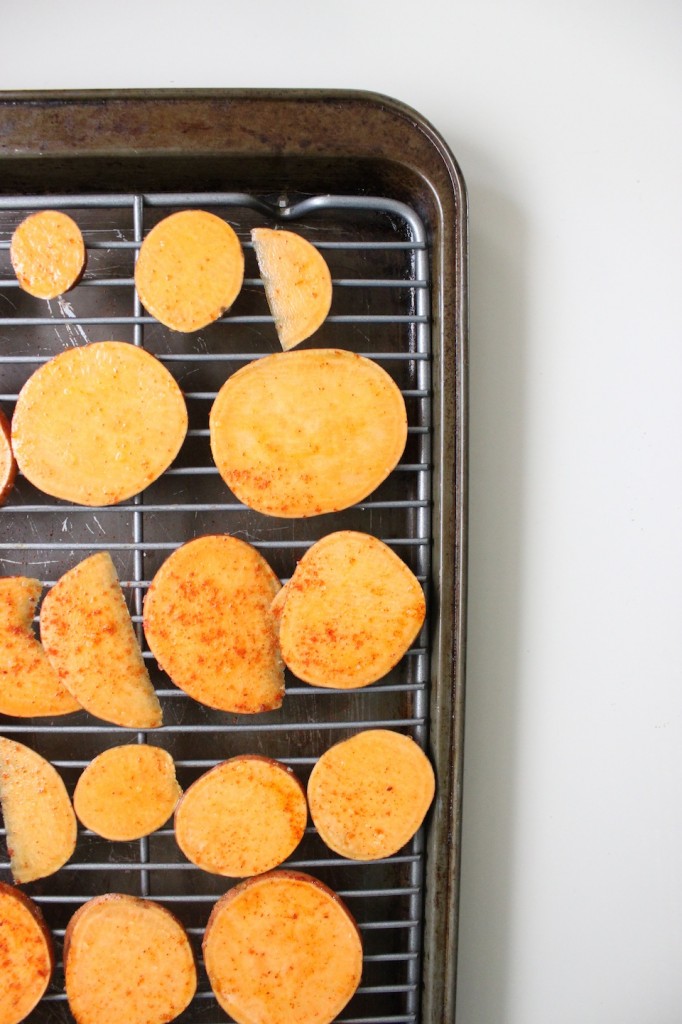 This time tomorrow Bryan and I will be on plane to California and I couldn't be more excited. It's my first time ever to the west coast, and our first plane ride together too. Enjoy Joni Mitchell's  "California" song below, it's really getting me pumped for the trip! Just as a fun fact, I went through a serious Joni phase in middle school and a Cher phase preceded that one ha!