In case you haven't realized, spicy food is my jam. You know what's also my jam? Easy apps that take just minutes to prepare.  You probably have most of these ingredients in your pantry, and if you're Italian, you will most definitely have the tomato paste on hand! I've been dying to make this dip on my own and per the request of Bryan, who celebrated a birthday this weekend, I finally made it happen.
I toasted up some fresh whole wheat pita bread to make the chips like in this recipe and improvised on a few of the dip ingredients since I couldn't find dried red chili peppers at the store. Harissa is most often found in North African cooking and is used as paste to flavor dishes. You'll find spices such as caraway seeds and cumin added to it from time to time. Since I used tomato paste as the base instead red chili peppers, the flavor was sweet at the beginning but also provided a spicy kick at the end of the bite with my addition of cayenne and fresh serrano peppers. I'd recommend this dip on gyros, falafel or even as a marinade for chicken and fish.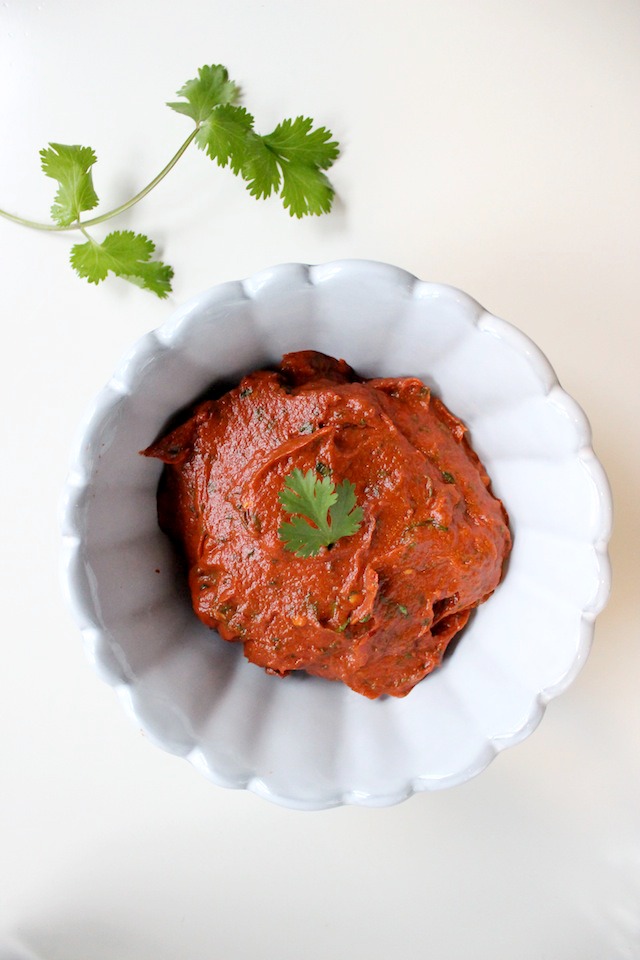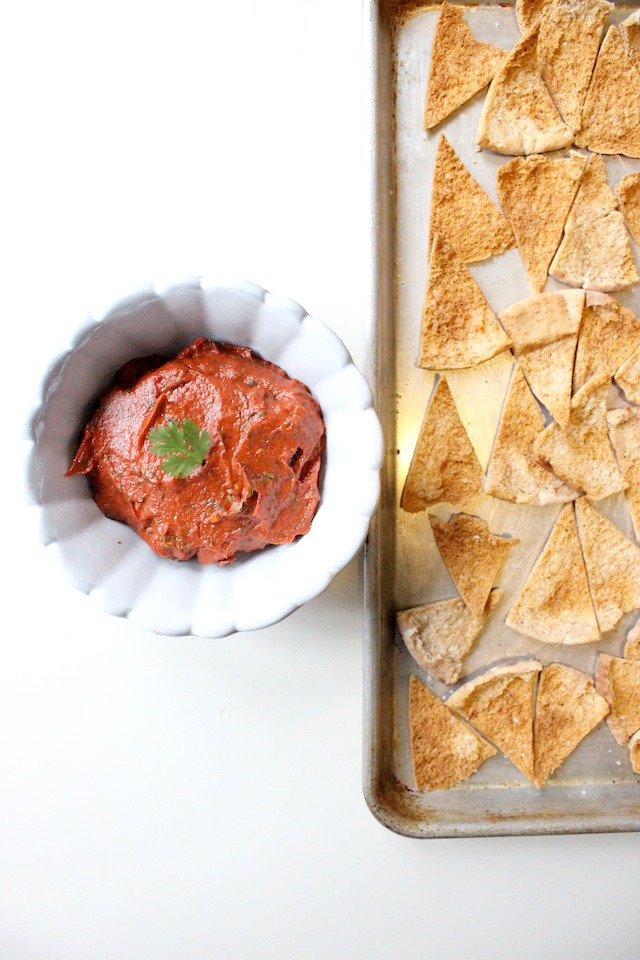 Spicy Harissa Dip & Homemade Pita Chips
Author:
Keys to the Cucina
Ingredients
1 12 oz. can tomato paste
1 small garlic clove
2 serrano peppers
1 c fresh cilantro
2 tbs extra virgin olive oil
1 tsp cumin
1 tsp cayenne
1 tsp salt
½ tsp crushed red pepper
Instructions
Combine all ingredients in a food processor and serve with your favorite crackers or homemade pita chips.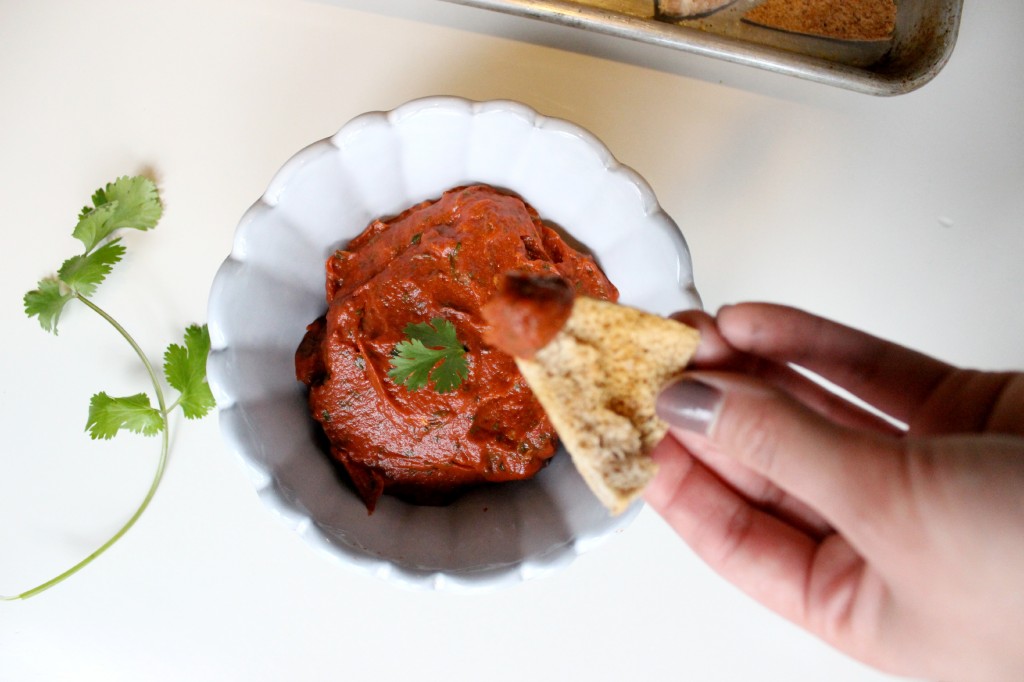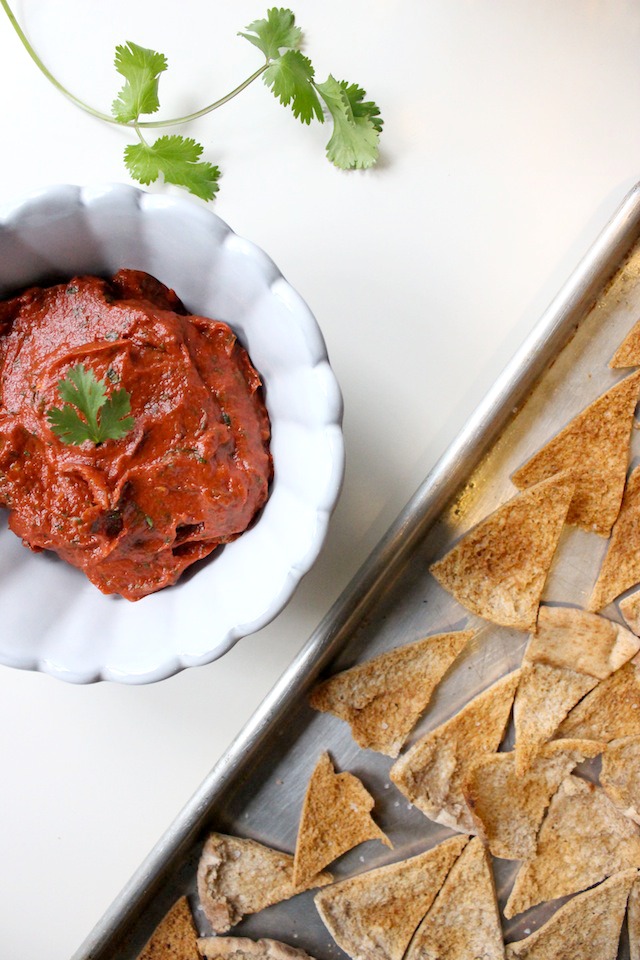 I've been digging this new group, St. Paul and The Broken Bones lately. Their music is soulful and throws me right back into my love of Motown music. May I suggest segueing into a little Supremes after listening to them? You'll thank me later.