My 2014 started off with a bang, because I got engaged to my boyfriend, Bryan, just a few hours before the ball dropped last Wednesday! We had New Year's Eve dinner at one of our favorite restaurants, and he popped the question right after dessert came. He had the waiter snap some pics of him proposing, and the manager took video the whole time on Bryan's iPhone (which he slipped to her while I was in the bathroom, sneaky sneaky!). Needless to say,  the past few days have been a whirlwind of calls and family time but I wouldn't trade it for the world. Check out my reaction here: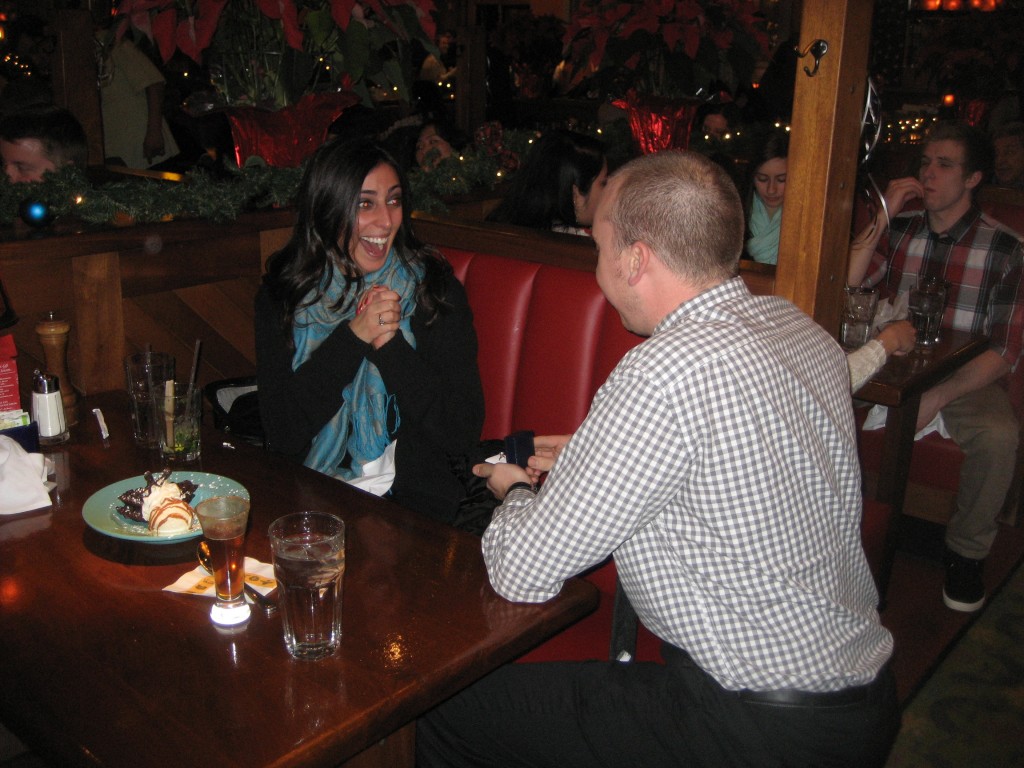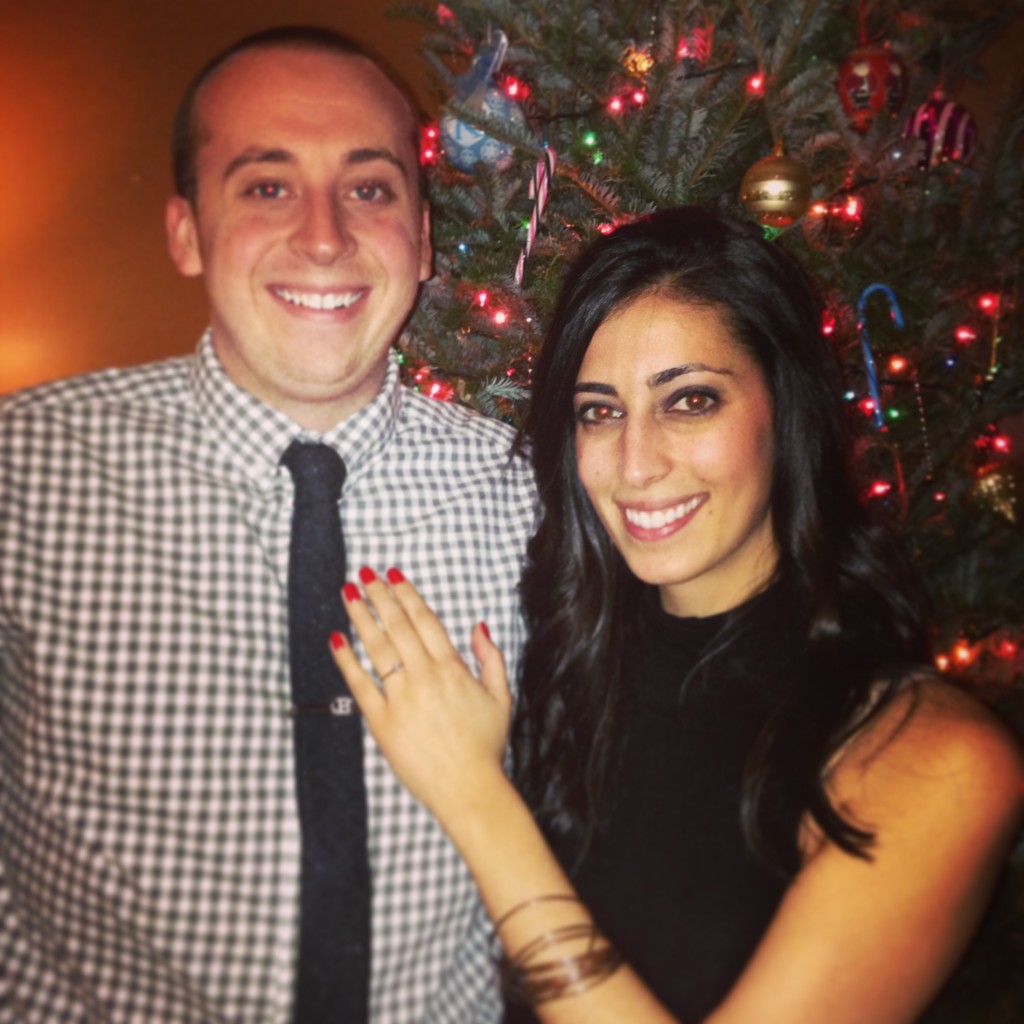 With all of that excitement, how about a salad to start your new year off nice 'n healthy? Since New Year's resolutions are being penned as we speak, I figured that a clean salad with an olive oil based vinaigrette might sit well with a lot of you. I often take this salad for work because I always have the ingredients on hand and it's delicious. You get a tart bite from the dried cranberries, some sweetness from the apples, and a bit of texture with the chopped walnuts.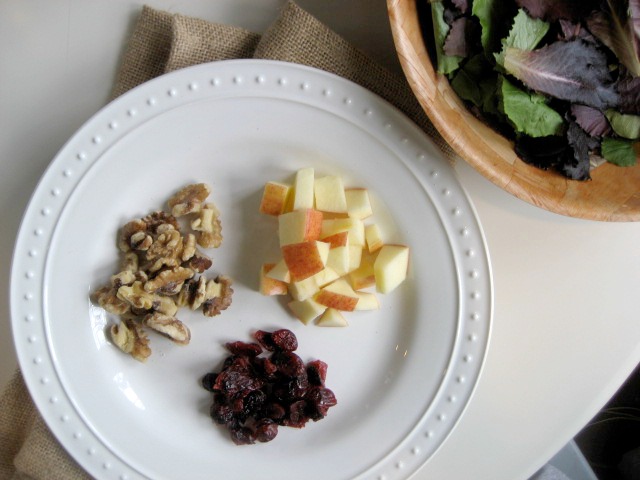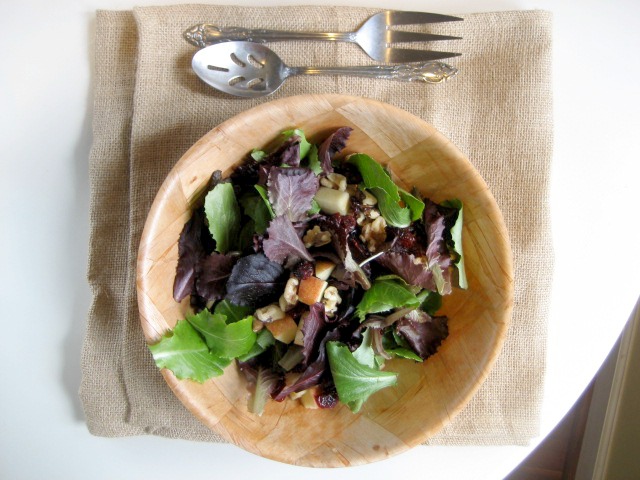 Salad Greens with Balsamic Honey Vinaigrette and Apples, Cranberries, and Walnuts
Author:
Keys to the Cucina
Ingredients
1 bag of salad greens
1 handful walnuts
1 handful dried cranberries
½ apple, diced (I used gala but honeycrisp or granny smith would be delish!)
For vinaigrette:
3 tbs evoo
1 tbs good balsamic vinegar
1 tbs honey
Instructions
Give your walnuts a rough chop along with your apple.
Place the greens in a bowl with the walnuts, cranberries, and apples on top.
In a separate bowl. whisk together the evoo, balsamic, and honey.
Drizzle the vinaigrette over the greens and serve immediately.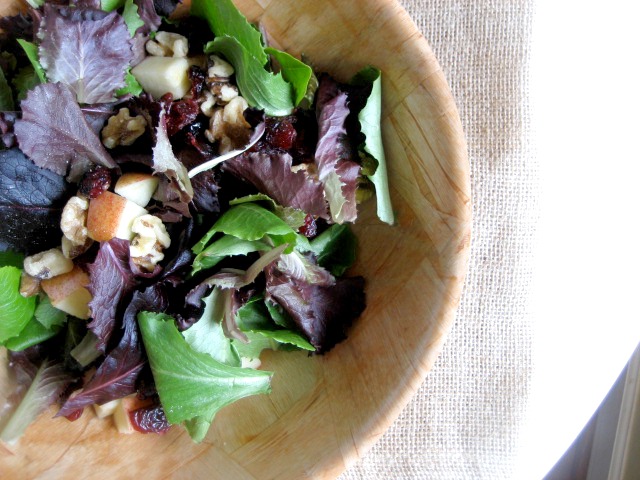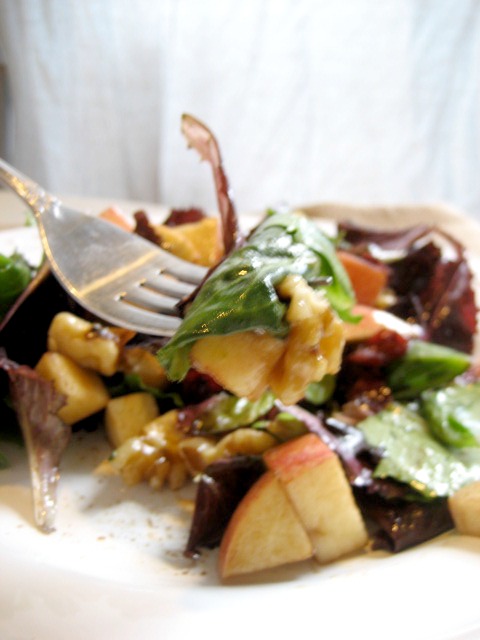 This song serves as a little love song dedication to Bryan and is one of my favorite Sam Cooke tunes ever. Enjoy!