Last week I had a serious craving for salmon (as you can probably guess after I posted this recipe). With that craving, I went on what turned out to be a quest for wild-caught salmon. You'd be surprised how hard it is to find wild-caught fish, since everything seems to be farm-raised these days. I ended up finding some nice filets at Whole Foods on my lunch break. Although they were frozen, they came in a two-pack and were wild-caught so I was sold.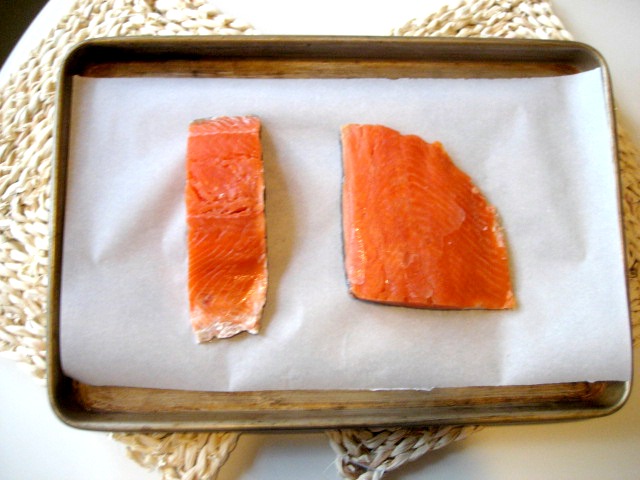 My boyfriend absolutely adores asian flavors. He's also relatively new to the fish game so getting him to eat a stronger tasting fish like salmon can be tough. Armed with soy sauce, teriyaki, and some fresh ginger, I whipped up this glaze in just 10 minutes of prep. I usually stick with mild fish when cooking for the both of us, but making this salmon with his favorite flavors was the ticket that made him truly enjoy it.
This recipe also brings me to a good tip. If you've got picky friends and family, season the food with flavors that they enjoy, that way it's not a shock to their taste buds when they try a brand new food!
Song of the recipe: The vinyl version of "Tumbling Dice" by The Rolling Stones.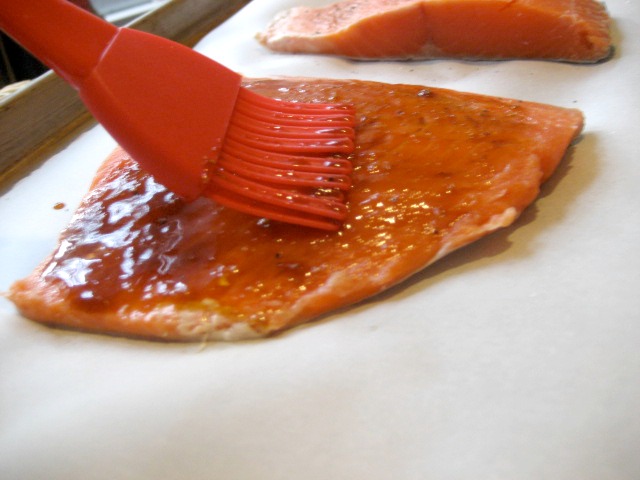 Asian Glazed Salmon
Author:
Keys to the Cucina
Ingredients
2 pieces of wild caught salmon
2 tbs soy sauce
2 tbs teriyaki sauce
1 tsp fresh grated ginger
1 tsp Siracha or any hot sauce you have on hand
½ tsp garlic power
Instructions
Preheat oven to 350.
On a sheet pan, place parchment paper and two pieces of salmon.
Pat salmon dry, and throw a pinch of salt and pepper on the fillets.
In a separate bowl, combine the rest of the ingredients to make the glaze.
Reserve one tablespoon of glaze and brush the rest of it on both pieces until well covered.
Bake for 20-25 minutes then brush with the remaining glaze when they come out of the oven.
Enjoy with a mixed green salad or some sauteed kale as seen in the picture below.