Sooo I've been reading this and it's sort of making me never want to eat meat again. How's that for an attention catching first sentence?! I mentioned this idea to my family last night and in between scoffs and laughter they told me I was crazy. I'm not even sure I want so say goodbye forever, all I said was that I think I could be a pescetarian and it opened up a can of worms 🙂
I find myself naturally gravitating toward more whole and plant based foods and these mushrooms are no exception. While there is a little cheat in these with the blue cheese, they are quite the delight as a meal or a side dish. You can even mimic this preparation with stuffed white button mushrooms for a simple and savory appetizer!
Scroll down to learn how to make these bad boys and subscribe to my newsletter here so you never miss a beat!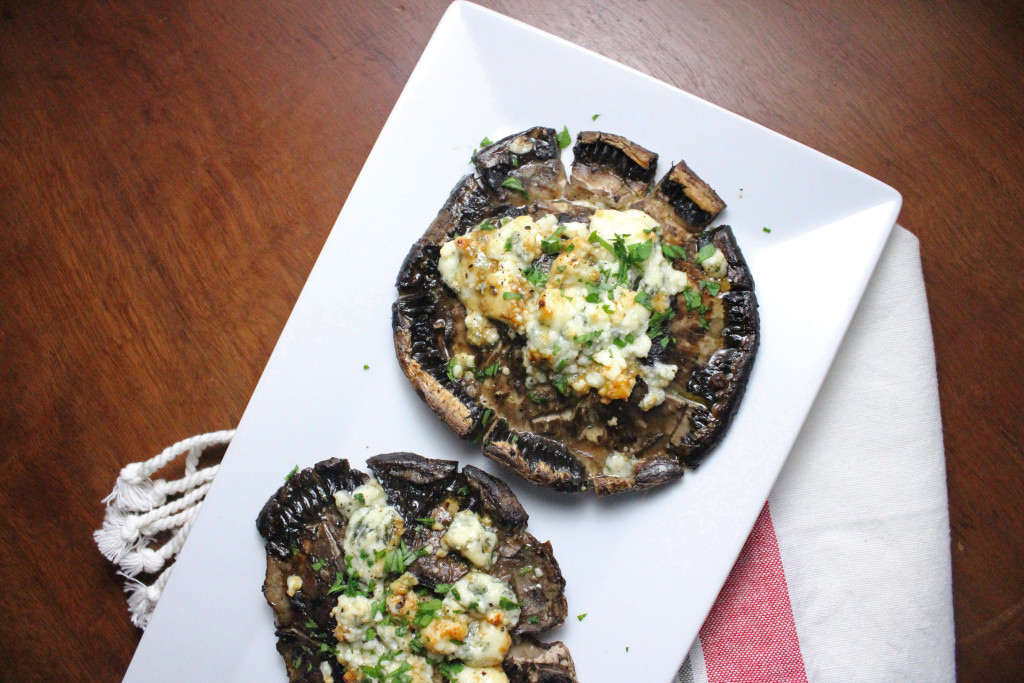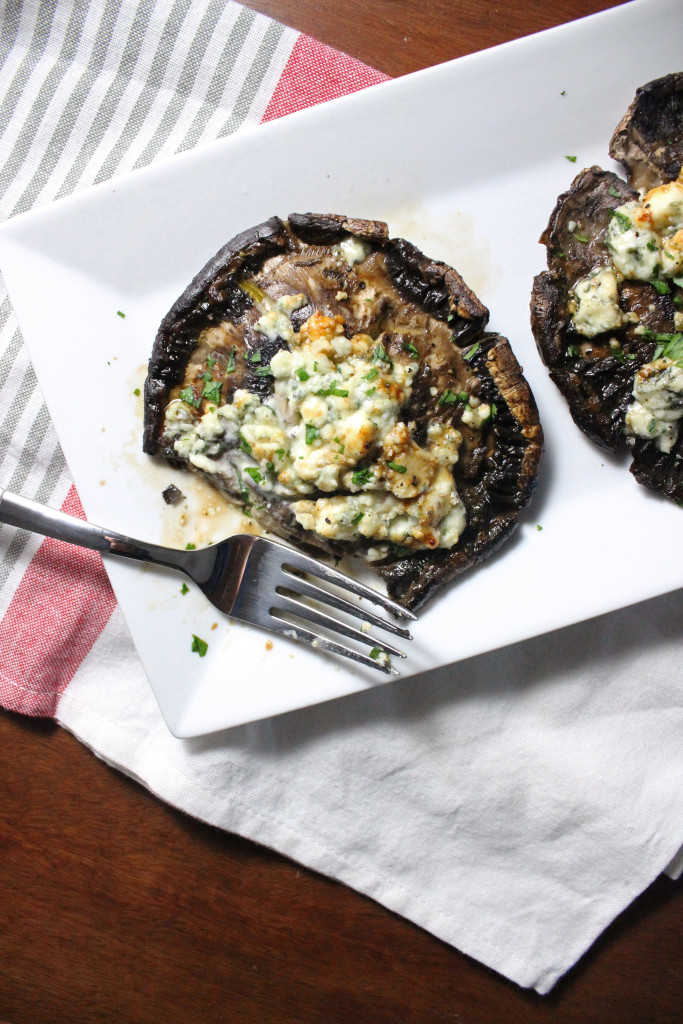 Balsamic Roasted Portobello Mushrooms with Blue Cheese
Author:
Keys to the Cucina
Ingredients
2 portobello mushroom caps
1 Tbs extra virgin olive oil
1 tsp balsamic vinegar
2 Tbs blue cheese
Salt
Pepper
Parsley for garnish
Instructions
Preheat oven to 400.
Remove the stem from the mushrooms and the brown gills.
Place the mushrooms cap side up and drizzle with evoo and sprinkle with salt and pepper.
Roast for 10 minutes and then flip to cap side down. Drizzle with more evoo and the balsamic vinegar then stuff each mushroom with one tablespoon of blue cheese and place in the oven.
Cook for seven more minutes and garnish with parsley. Enjoy immediately!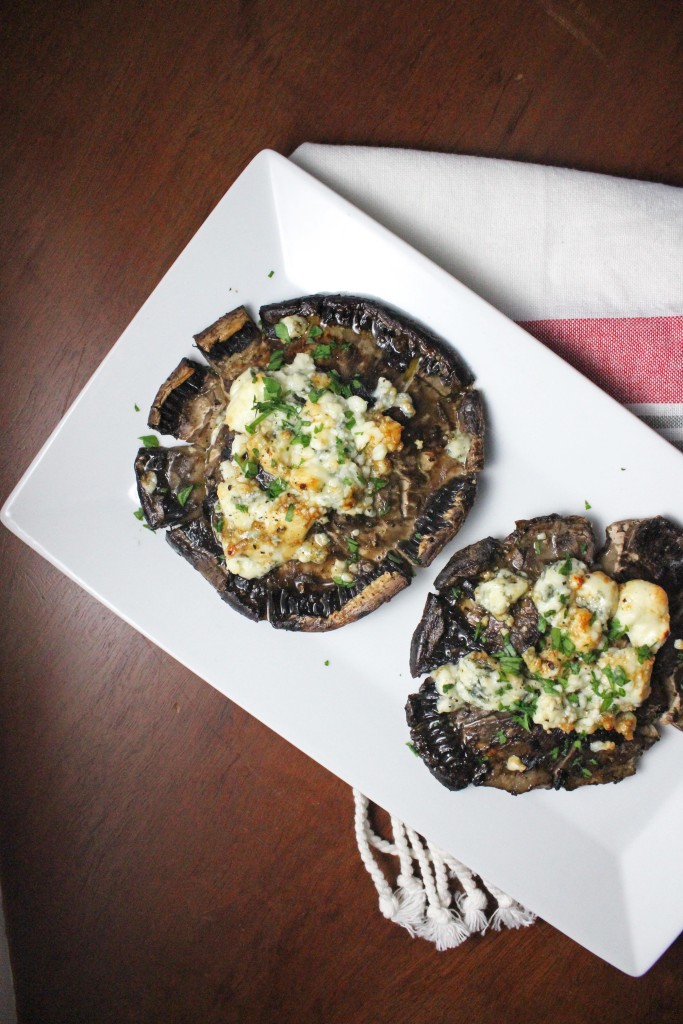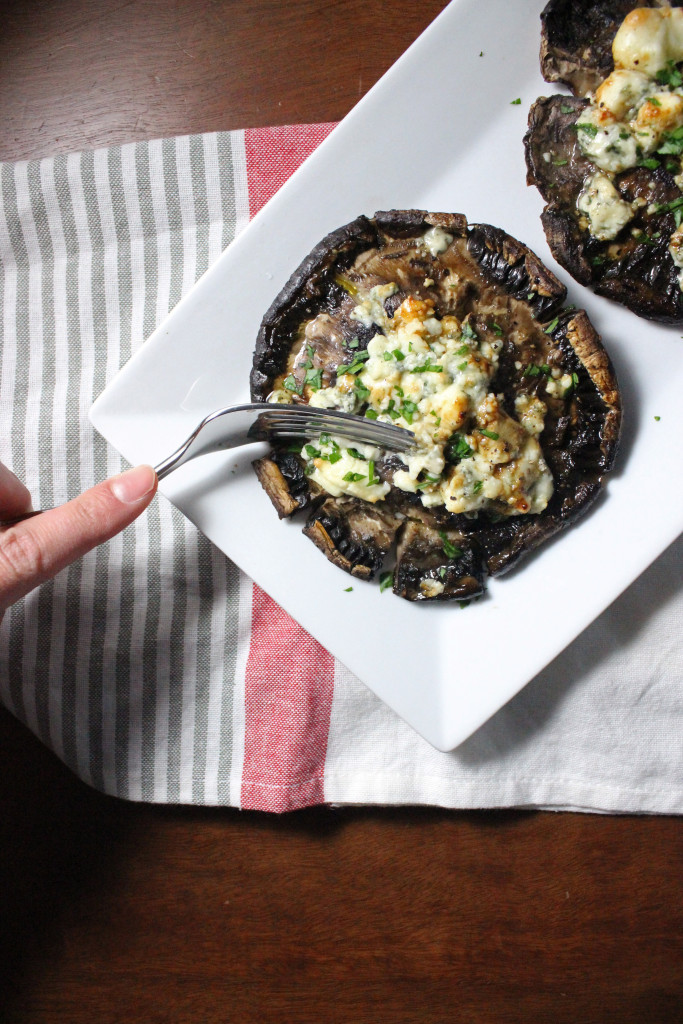 This is an old Norah Jones diddy but the beat gets me every time and I love it.
---
Sign up and subscribe HERE to Keys to the Cucina and receive notifications when a new post goes live!
Psst! This dish would pair well with Pan Seared Steak with Balsamic Tomatoes…