I have discovered a new found love of feta cheese and pretty much can't stop eating it. This love is a stark contrast to the first time I ever tried feta, which was in 7th grade at my friend Faye's house. We were grabbing an after school snack and were standing in her kitchen when she told me must try this crumbly looking cheese. She opened up the container and I took a piece and thought I just ate someone's smelly gym socks. It's a true and odd story especially since feta typically isn't very pungent, but boy how a food memory can take you back!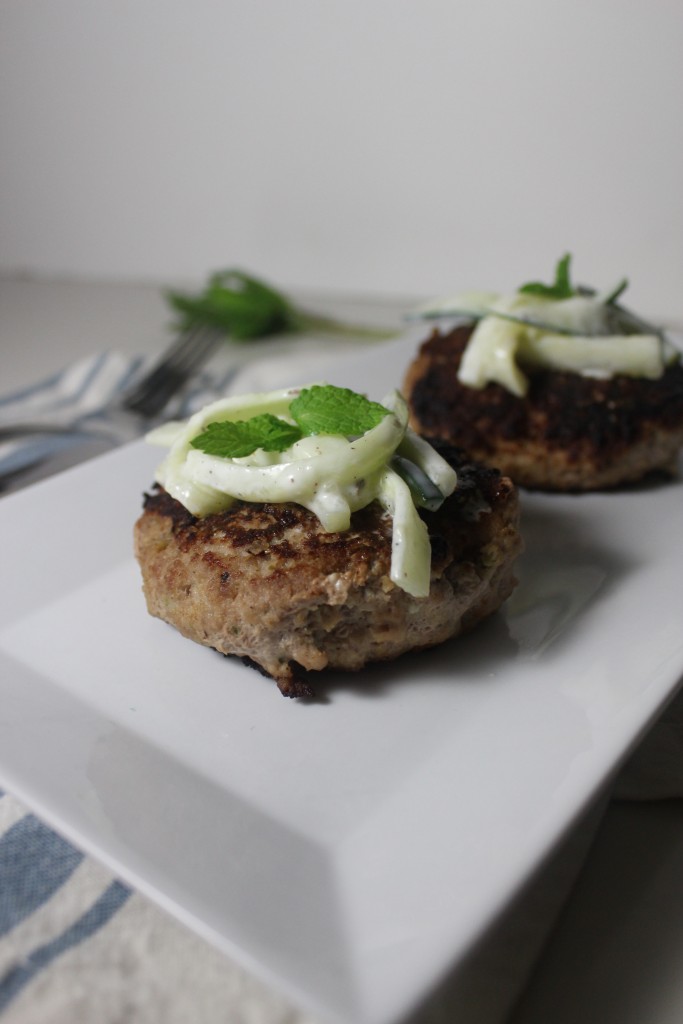 This recipe is unique in that I didn't sandwich cheese in the middle of the patties, rather I mixed and creamed the feta with mint and other seasonings and worked in to the meat. The meat will be a little more moist so be sure that when you place them on the grill pan not to mess with them or move them until they get a good sear on them and are ready to flip!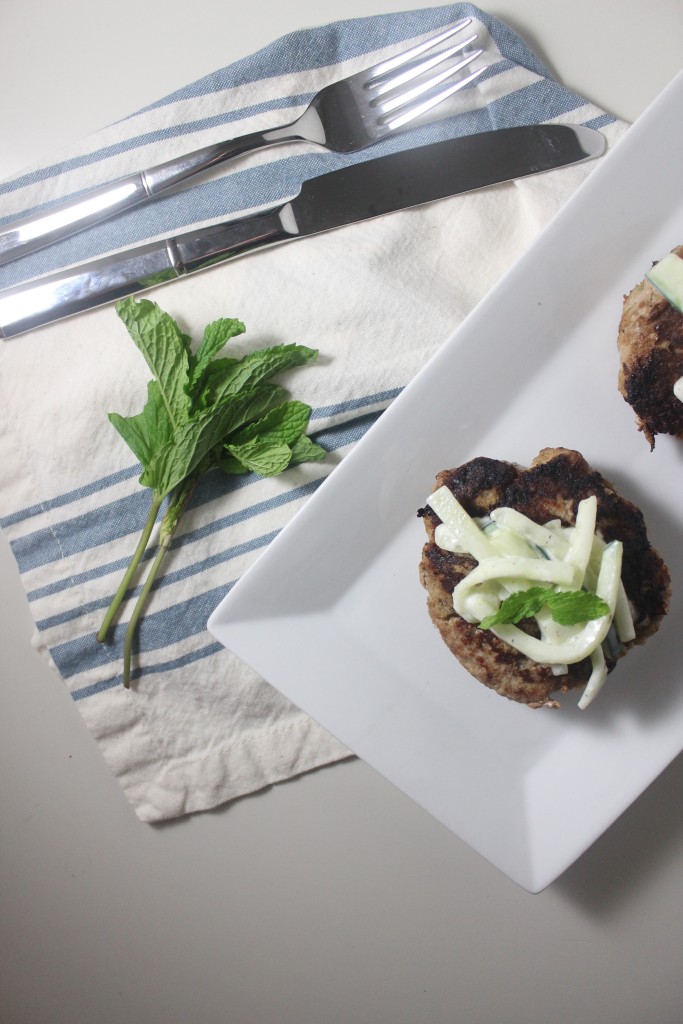 Bun-less Turkey Burger with Feta and Mint and Cucumber Slaw
Author:
Keys to the Cucina
Ingredients
1lb ground turkey
[br[
3 oz feta cheese
1 jalapeno, seeded
¼ yellow onion
1 Tbs mint, chopped
1 Tbs extra virgin olive oil


1 Tbs Greek yogurt
Juice of ½ lime
½ tsp salt
½ tsp pepper
½ tsp dried oregano
¼ tsp cayenne
½ cucumber, julienned
Instructions
In a food processor, combine the feta, jalapeno, onion, mint and olive oil. Pulse until just combined and set aside.
In a medium bowl stir together the yogurt, lime, salt, pepper, oregano and cayenne. Once incorporated, toss in the cucumber and lightly stir to cover the cucumber.
In a large bowl, combine the feta cheese mixture with the ground turkey. Mix together gently with your hands until the feta cheese is fully mixed with the turkey.
Once marinated, divide into four patties. Heat a large pan on high with the evoo until it begins to smoke. Lower the heat to medium high heat and cook for five minutes on each side.