I'm pretty sure I've roasted something orange three times this week. From sweet potatoes and butternut squash to this tricolor carrot flatbread, it's certainly smells like fall in my cucina! That said, can we just talk about what an amazing pair carrots and goat cheese make? The carrots are accented with lemony thyme and roasted to perfection and the garlic infused goat cheese makes me want to eat this bad boy for every meal.
If you're cooking for two I'd slice them up like pizza but if you're making this as an appetizer I suggest cutting into strips then into squares so that they are the perfect grab and go app. Enjoy!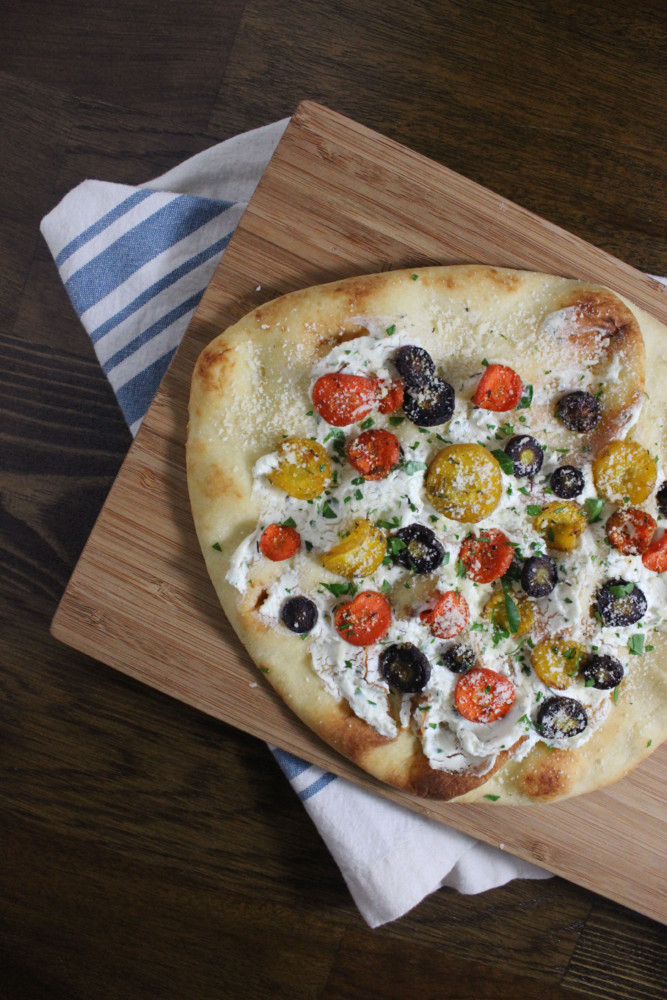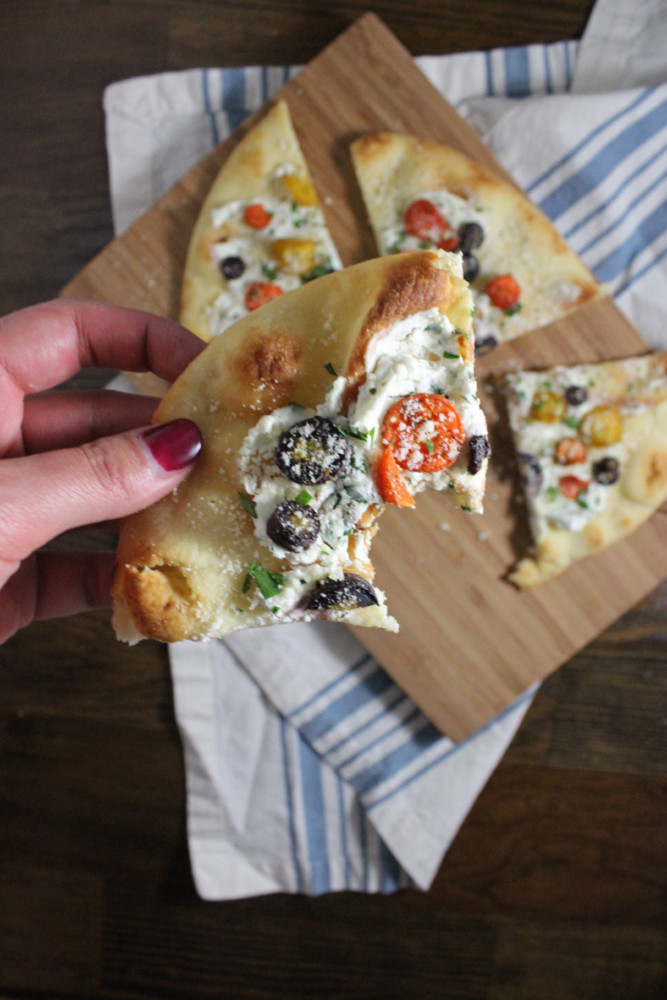 Roasted Carrot and Goat Cheese Flat Bread
Author:
Keys to the Cucina
Ingredients
2 pieces naan bread
3 carrots, cut into ¼ inch coins (I used purple, orange and yellow)
1 Tbs extra virgin olive oil
½ tsp salt
½ tsp black pepper
½ tsp dried thyme
3 Tbs goat cheese, room temperature
½ tsp garlic powder
3 Tbs parmesan cheese
1 Tbs fresh flat leaf parsley, finely chopped
Instructions
Preheat oven to 400.
In a large bowl, combine carrots and drizzle with the evoo. Sprinkle on the salt, black pepper and thyme and cook for 20 minutes, turning halfway through.
While the carrots are roasting, in a small bowl combine the goat cheese and garlic powder with a pinch of salt and black pepper. Mix until well incorporated and set aside.
Once the carrots are cooked remove them from the oven and then toast up the naan bread for 5 minutes in the oven.
To assemble the flat bread, carefully spread the goat cheese mixture on the naan and top with the roasted carrots. Sprinkle with parmesan and heat up in the oven for another 3-4 minutes.
Garnish with fresh parsley and enjoy immediately.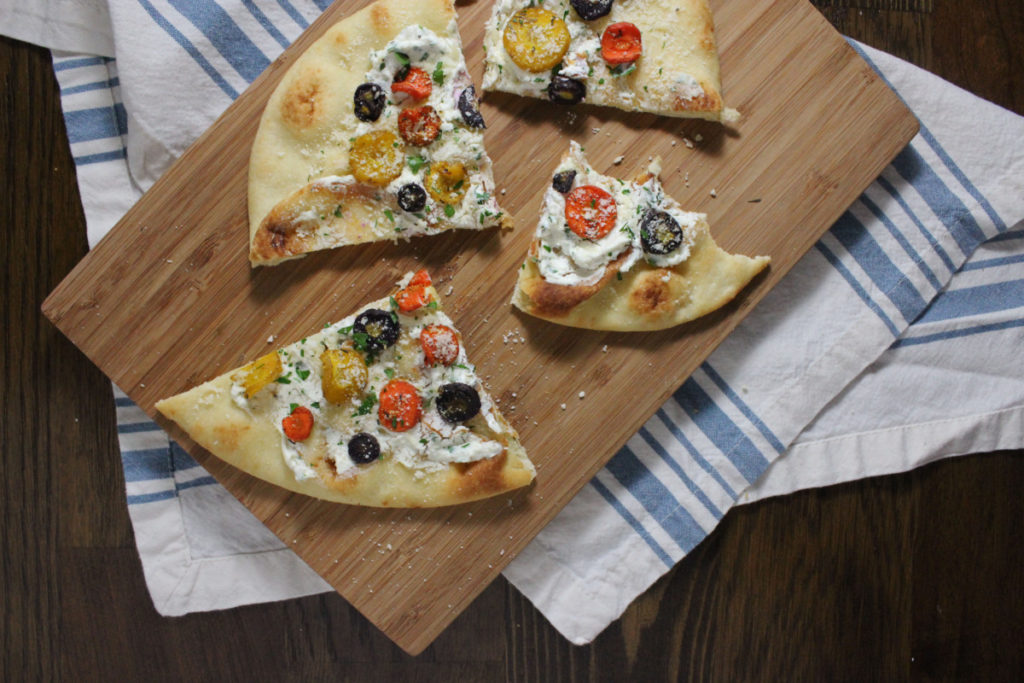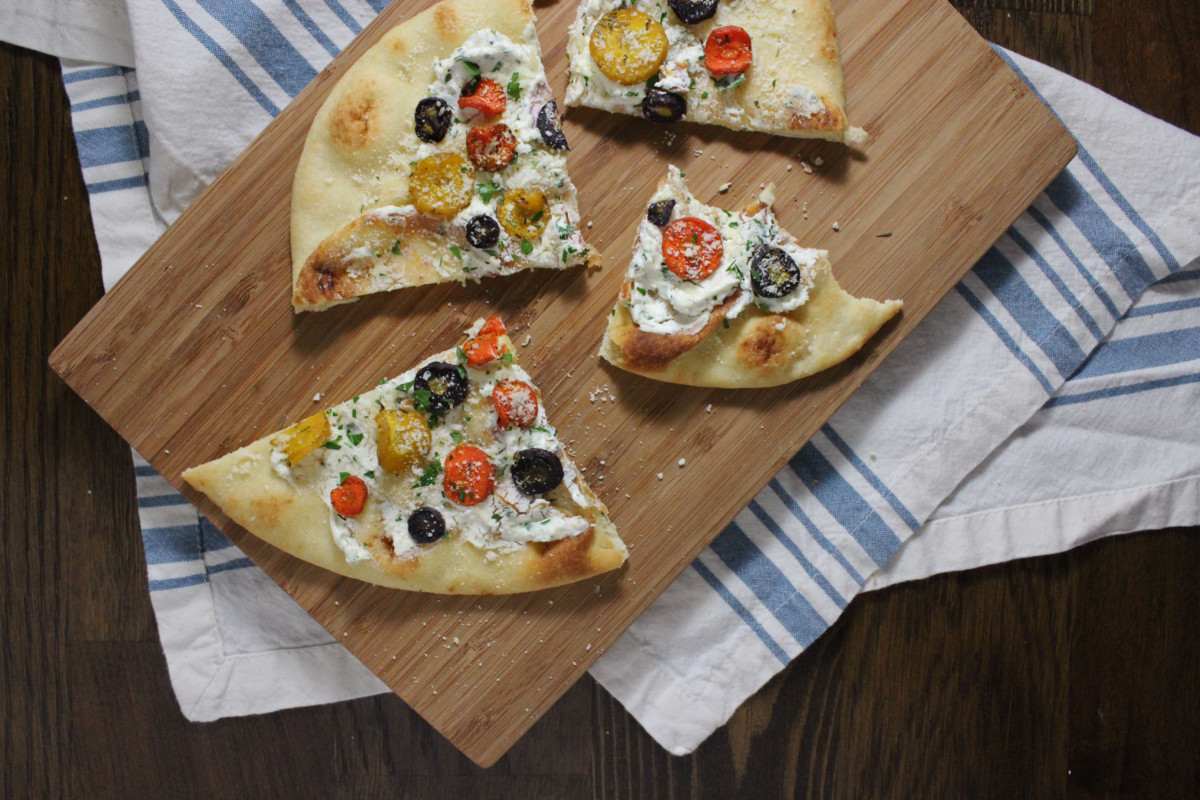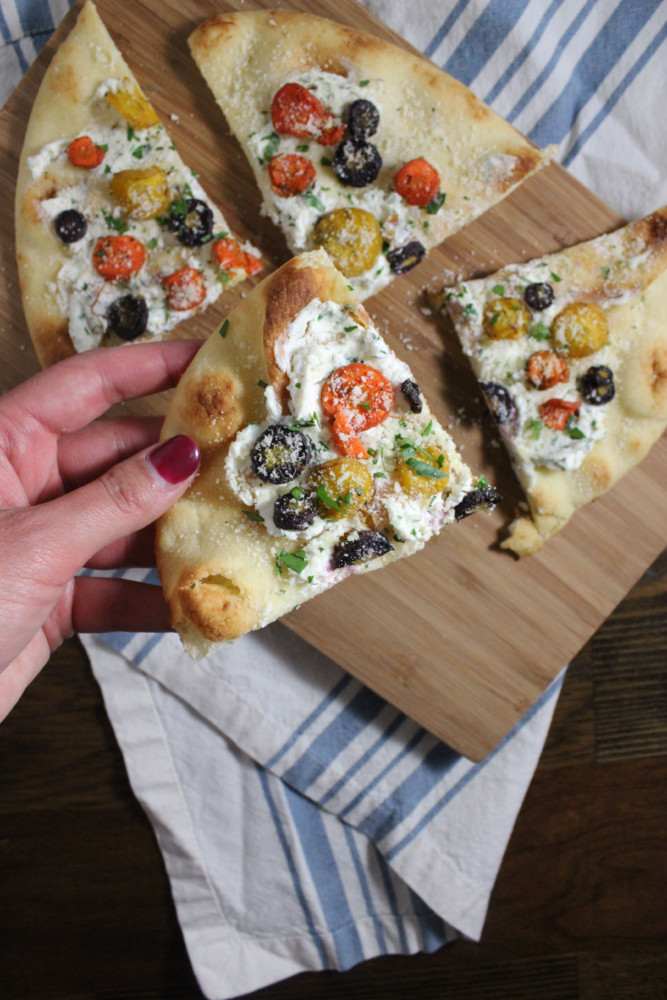 This song kind of makes me want to take a long drive somewhere, it's got an easy rhythm and catchy chorus.
---
Do you want approachable recipes that you can easily whip up on a busy weeknight? Sign up and subscribe HERE so that you never miss a beat!