This class we entered into another surprise market basket situation much like we did in Week 9, however the ingredients were definitely more challenging. The biggest hurdle was figuring out what to do with three proteins and how to incorporate the gouda cheese. What would you have done with the ingredients below?
Mystery Ingredients
Fava beans – Skirt Steak – Shrimp – Scallops – Blueberries – Gouda Cheese – Cucumber – Lentils
For our appetizer course we decided on a cold lentil salad over cucumber topped with poached shrimp. Chef Brian really enjoyed the canapés and they were great for sharing with the class afterwards. The lentil salad was seasoned with olive oil, lemon juice, red wine vinegar, salt and pepper, super simple and fresh!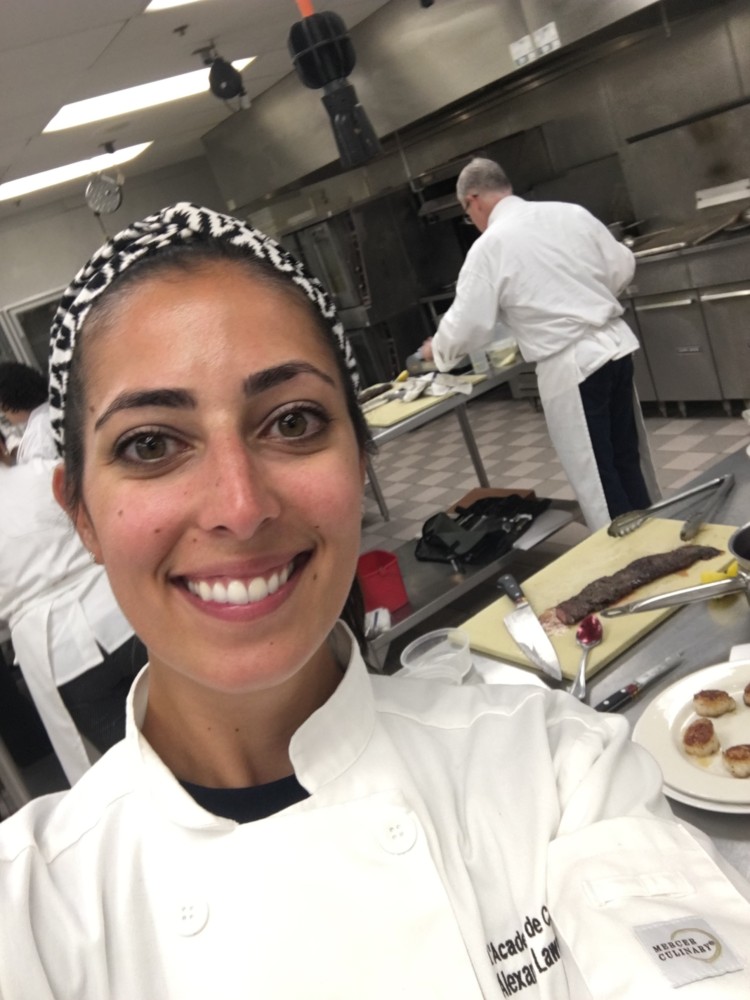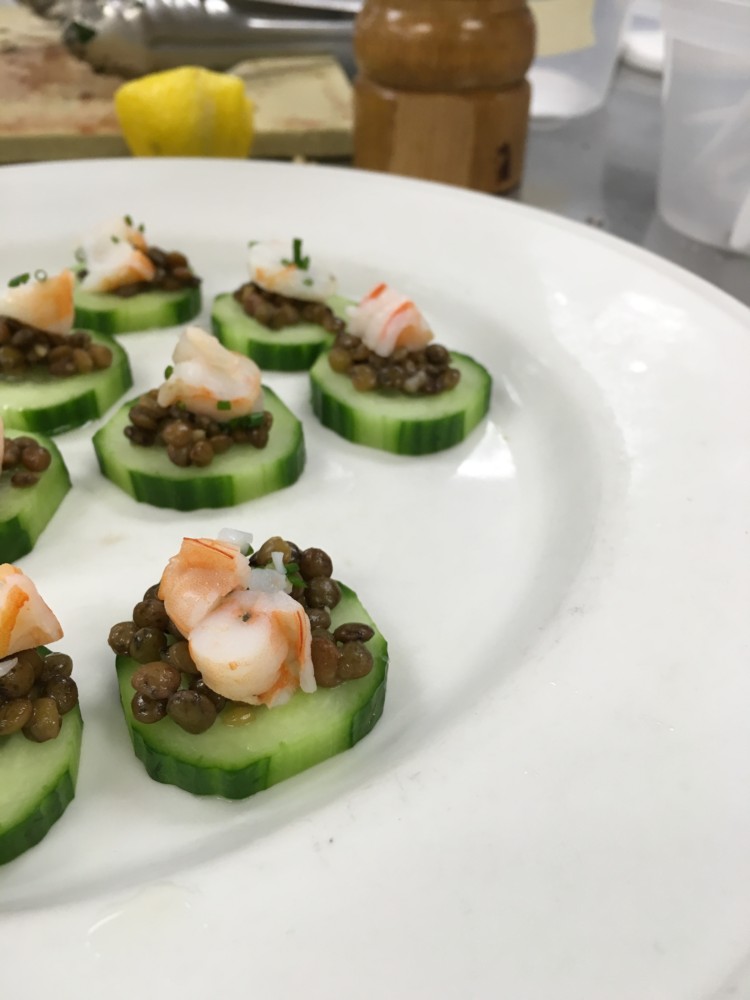 For our entree, we marinated the skirt steak with olive oil, garlic and parsley and grilled it until medium rare. I made a blueberry balsamic sauce (I got inspiration for the sauce from a popular steak dish from Acqua al 2 restaurant) while Teresea prepared a fava bean puree with a creamy gouda cheese sauce folded in.
We were a little stumped on the scallops so Teresea lovingly pan seared those and they were incredible! Overall the dish was good however Chef thought the sauce was a little heavy and recommended layering it on the bottom of the dish so as not to overpower the main ingredient. He also suggested we incorporate the scallops directly into the dish, we were aware they were sort of an afterthought but thank goodness we weren't competing on the real "Chopped!"