My weekly grocery trips revolve around two main things: buying dinner ingredients and stocking up on snacks for the work week. I go on kicks with hummus and veggies, raw almonds, bananas, and peanut butter with rice cakes. It's all fun and games until I get completely sick of the choices in my desk drawer and I'm longing for something new and exciting.
What if I told you I could cure sad snacks at work with a free variety box of healthy snacks? Scroll on to learn more!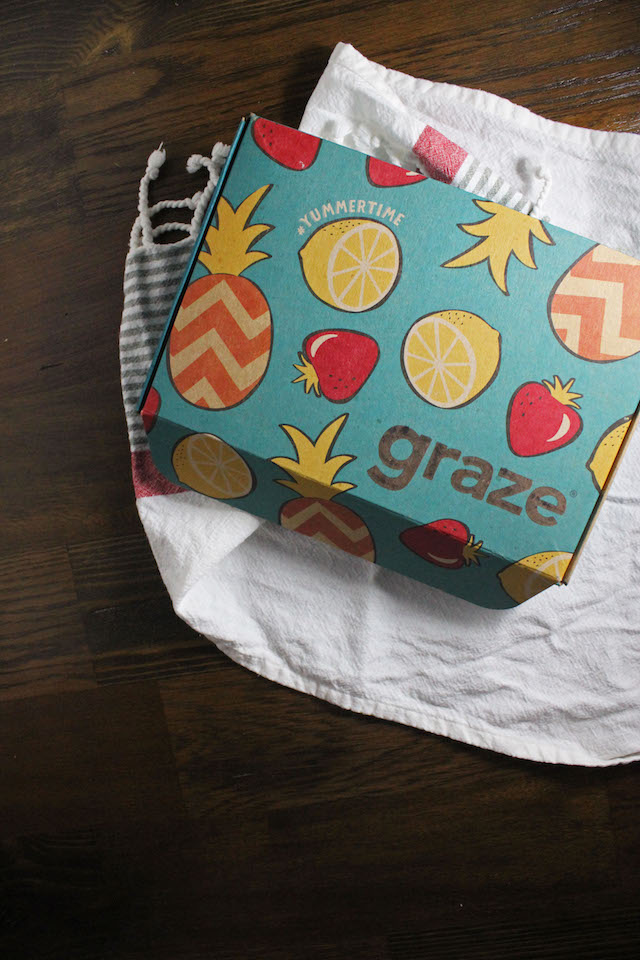 Graze helps to bring excitement to desktop snacking with a subscription box that sends you a variety of 100-200 calorie snack packs based on the ingredients you like to eat. They offer over 100 snacks from sweet to savory to protein packed hearty mixed nuts.
Last Friday I housed the peanut butter and jelly pack which included salted peanuts, raspberry fruit strings and vanilla fudge pieces and was a nice indulgence after lunch. The booster seeds were good but a little hard to eat with the tiny flaxseeds floating around. The apple cinnamon flapjack I had yesterday was a moist granola bar with dried apples and a touch of cinnamon, it was a fabulous mid morning snack that helped me get over the hump from breakfast to lunch!
Get your first Graze box free by clicking here using the code KEYSTOTHESNACKS at checkout. Cheers and graze on!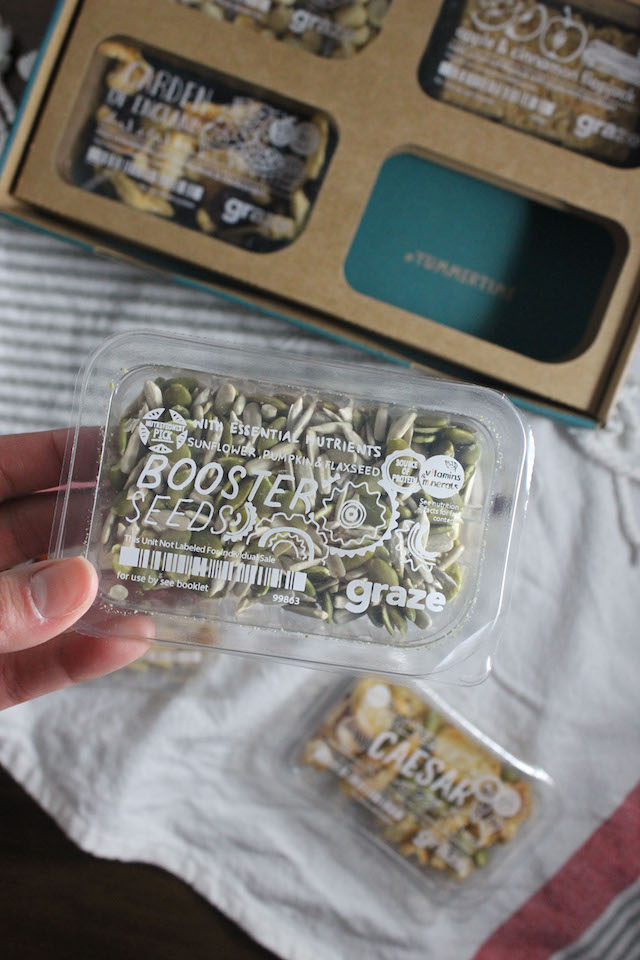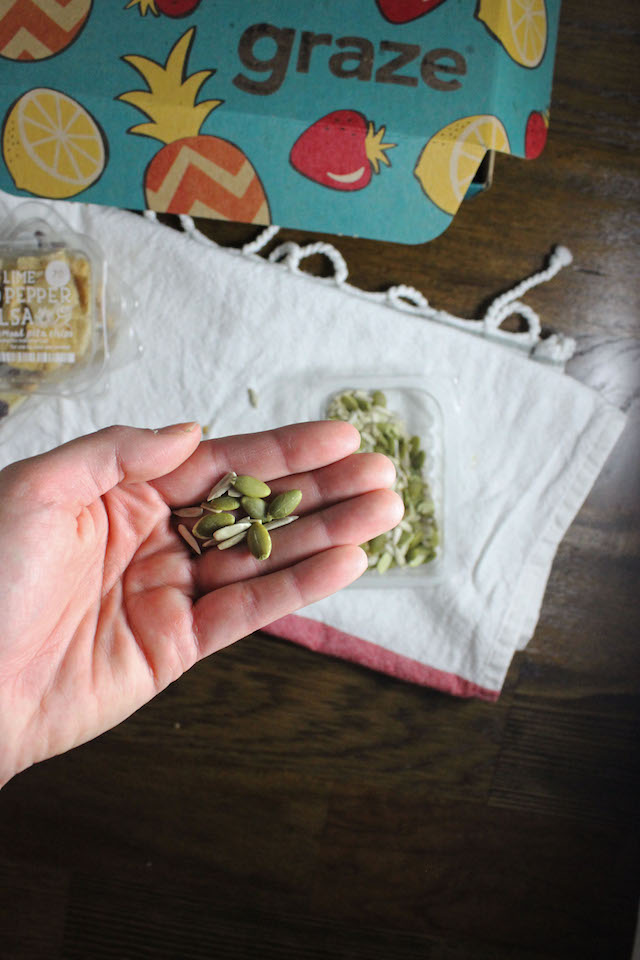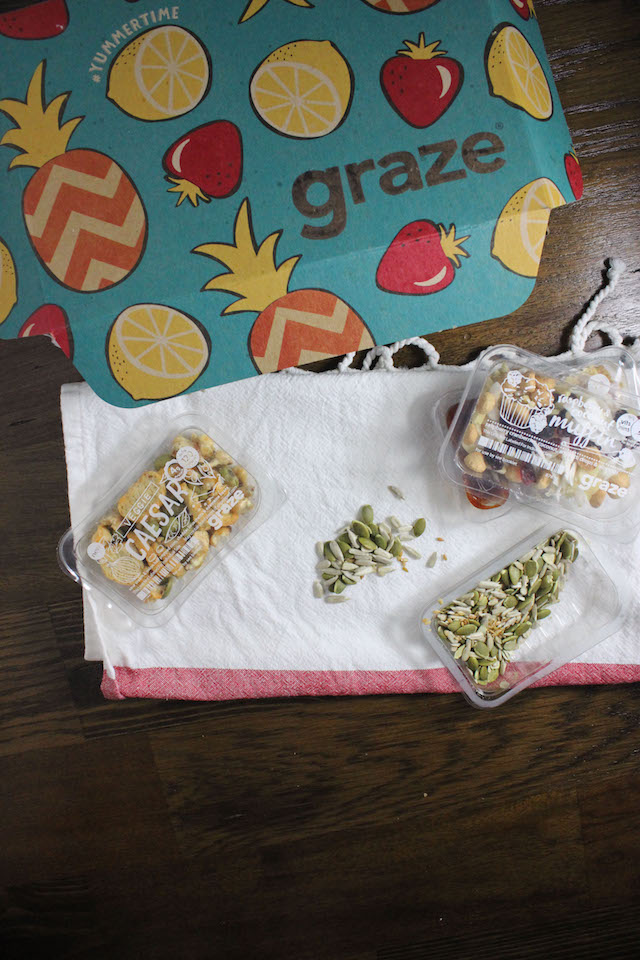 Disclaimer: I received a free box from Graze but all opinions are my own.
---
Sign up and subscribe HERE to Keys to the Cucina and receive notifications when a new post goes live!