With turkey day just one week away, I want to share with you some fabulous entertaining tips from the queen of easy and relaxed entertaining, my mom! She is so good that she could give Ina Garten a run for her money! I've seen her make food for and host graduation parties for 60 people, Christmas dinner for 30 and last minute dinner parties for 10. I'm convinced there is nothing that she can't do when it comes to entertaining so I wanted to share her useful tips with you to help make your holidays a little less stressful.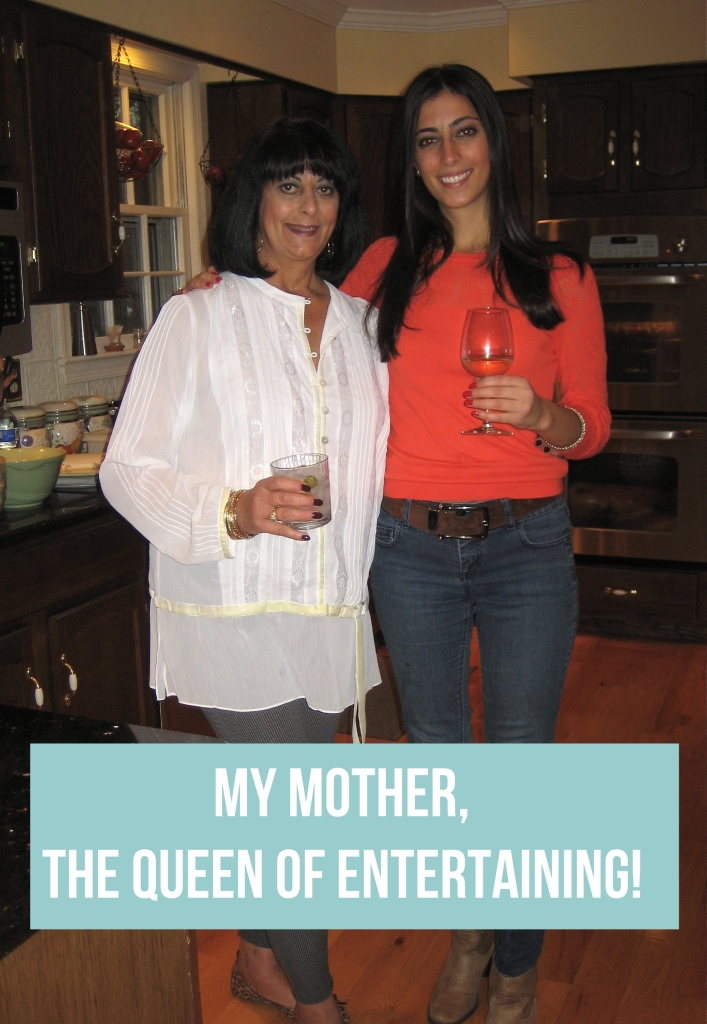 1. Prepare as much as you can in advance. I'm pretty sure last year my mom baked all the pies three days before Christmas so that she could check that off her list. It might sound strange but it worked in keeping her stress free and organized once Christmas day came!
2. Ask friends and family to bring things. My mom loves asking people to bring apps and desserts because this allows her to focus on the entree and accompaniments. However, be choosy with what you assign to who – assign guests who are habitually late desserts and people who are on time (like me!) appetizers – I guarantee this move is gold and won't have you wondering where the cheese platter is when the guests start to arrive.
3. Make sure to have 1 bottle of wine per two people. This might sound excessive, but the holidays are all about having fun, indulging, and letting loose with the family. The great thing about wine is that it gets better with age, so even if you over buy all is not lost, just keep it on hand for a future party!
4. Have vodka, gin, bourbon and scotch and a couple cases of beer on hand. Pick up mixers a couple weeks before the party to have those ready to go, and place garnishes like olives, lemons and limes in ramekins the day before your party. Lastly, don't forget the ice. If you're low on freezer space just place it outside in a cooler so that it is easy to access.
5. Clean up as you go and as always, keep your cocktail full and enjoy your company. Cheers!
What are some of the ways that help you stay stress free when you entertain?
---
Sign up and subscribe HERE to Keys to the Cucina and receive notifications when a new post goes live!