This recipe was straight up inspired by a dish I had at The Farmstead at Longmeadow Ranch when we were in Napa in April. When I perused the menu, the words "bacon" and "mushroom" were enough to make my heart sing and place my order asap. We had also eaten so much Asian food while in the city that a fresh and light fish entree was just what I needed. I also totally forgot how good bacon and mushrooms go together, so I will definitely be showing you ways to incorporate these flavors into recipes.
My mom used to make a dish with onions, mushrooms, peas and bacon and she would always serve it in this rustic serving dish from her Aunt Connie, crazy how I still remember how the dish right? That's what food memories will do for ya! I enjoyed this combo so much that I was eating the mushroom and bacon mixture on it's own – it's that good!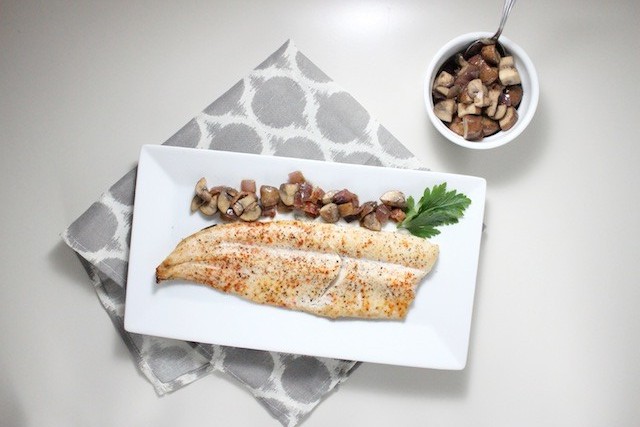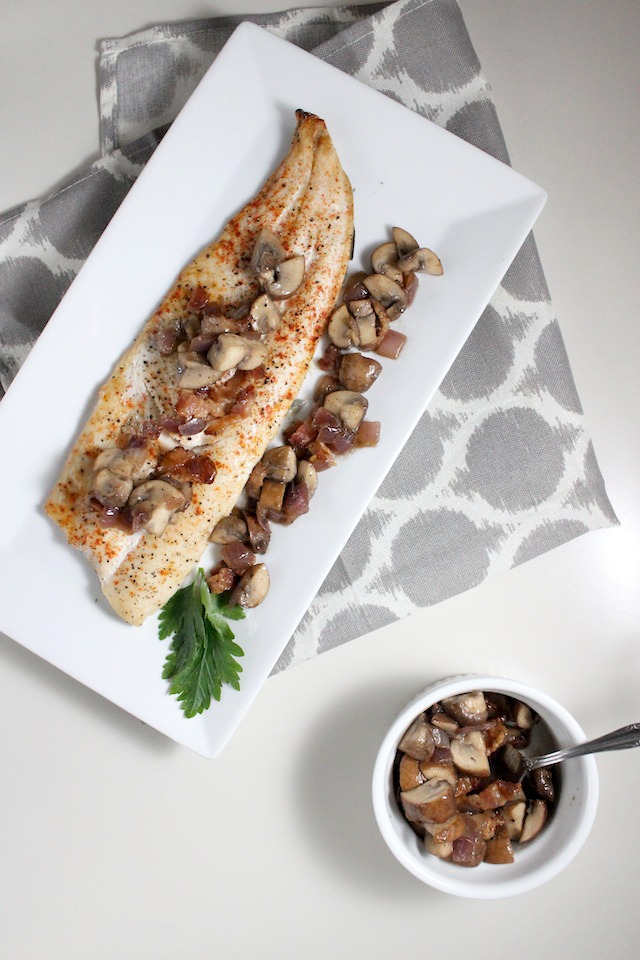 Rainbow Trout with Bacon & Mushroom Vinaigrette
Author:
Keys to the Cucina
Ingredients
2 filets of rainbow trout or any white fish
Pinch of salt, pepper and cayenne pepper


1 8oz pack of cremini mushrooms, diced
¼ lb bacon, cubed and cooked
½ red onion, chopped
1 tsp salt
1 tsp pepper
1 tsp red wine vinegar
Instructions
Preheat oven to 350. Place fish on a sheet pan and drizzle with a little evoo and sprinkle on the salt, pepper and cayenne. Cook for twenty minutes until tender and flaky.
Cut bacon into cubes and cook in a frying pan until crispy. Remove with a slotted spoon and drain on paper towels. Reserve two tablespoons of bacon fat in the pan.
On medium heat, throw in the red onion and diced mushrooms and saute for 5 minutes until softened. Sprinkle in salt and pepper then place in a bowl. Toss with the bacon bits and red wine vinegar and set aside.
Top the fish with the mushroom and bacon mixture and enjoy immediately.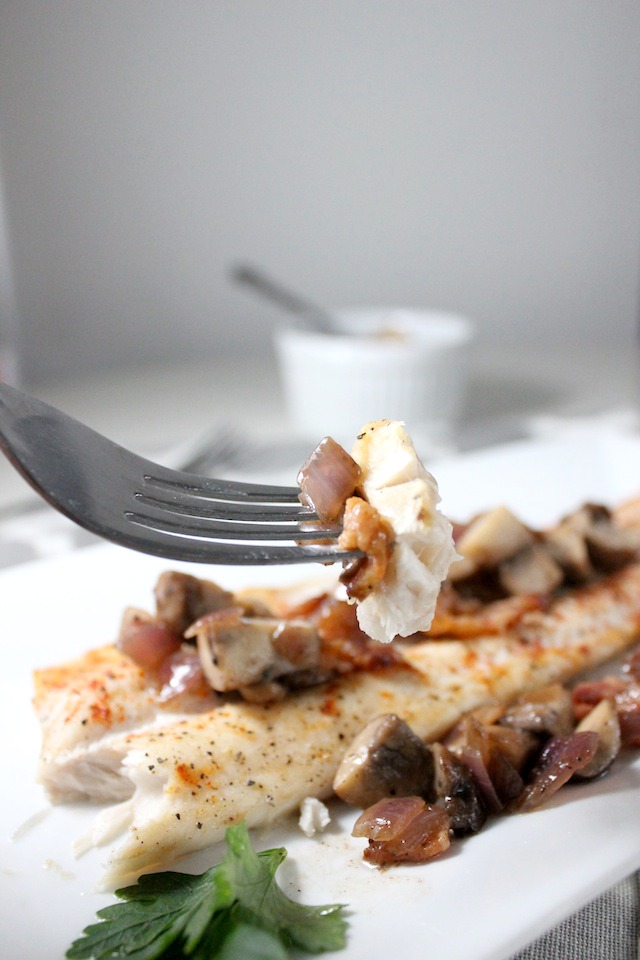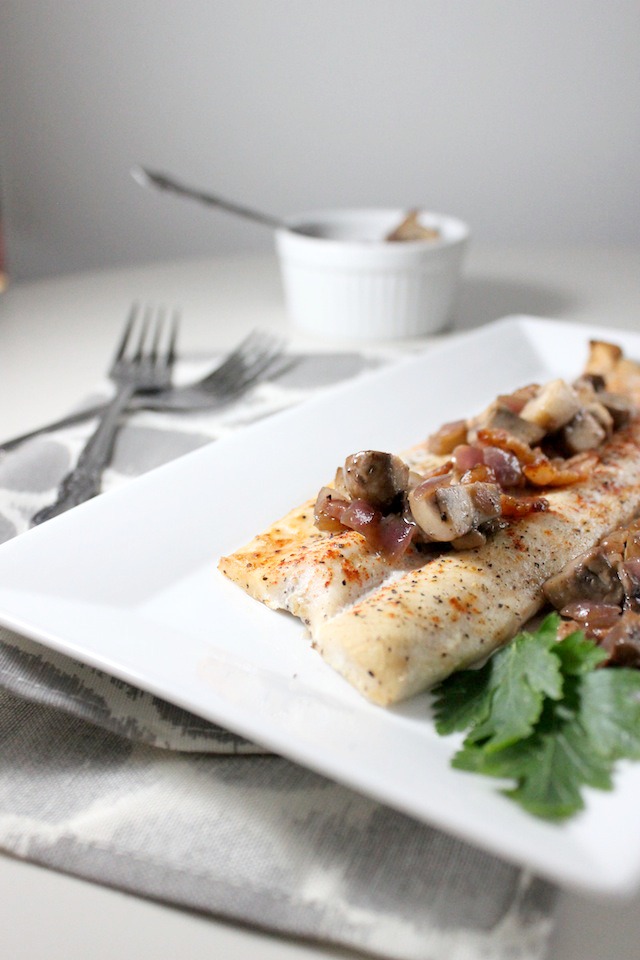 In honor of me going to see The Lone Bellow on Sunday, take a listen to one of their newer songs, "I Let You Go." I'm crossing my fingers that they play it at their show this weekend!