This Thanksgiving was a special one indeed. The older I get, the more I've really been cherishing family time, the holidays, and just being happy with where I am in my life. While I believe you hold the key to most of your happiness, I also know that I couldn't be who I am today without my Mom. So, since I talk about her in 90% of my recipes, I thought it'd be fun for you all to "meet" her and catch some pictures of us cooking and enjoying Thanksgiving together!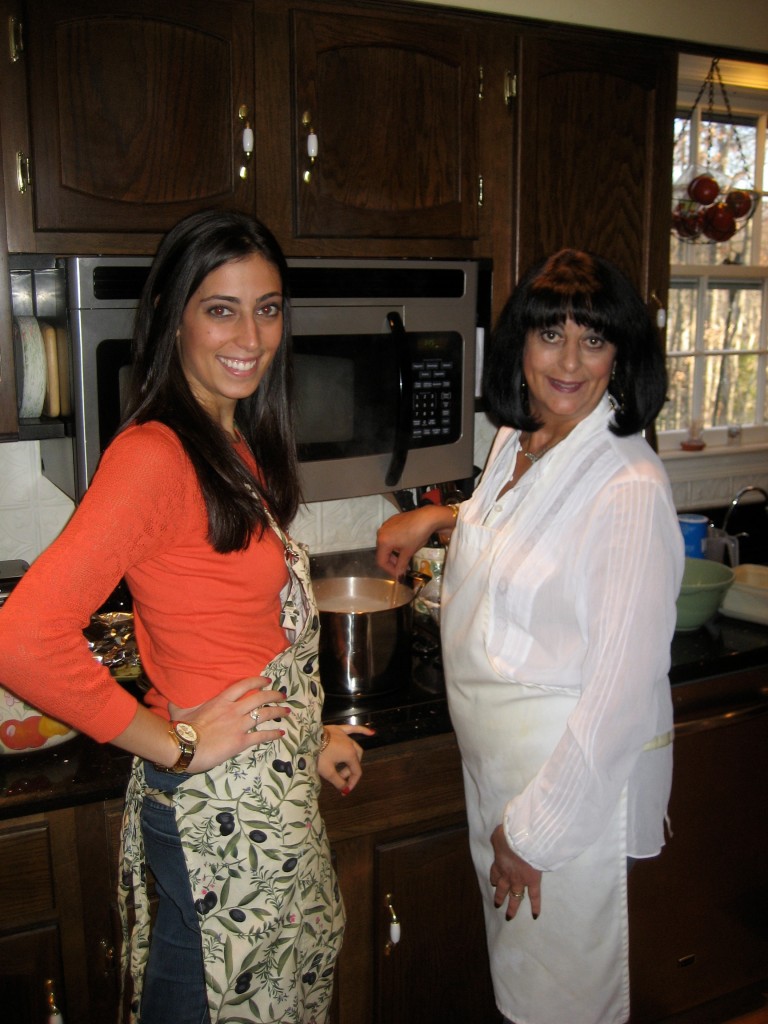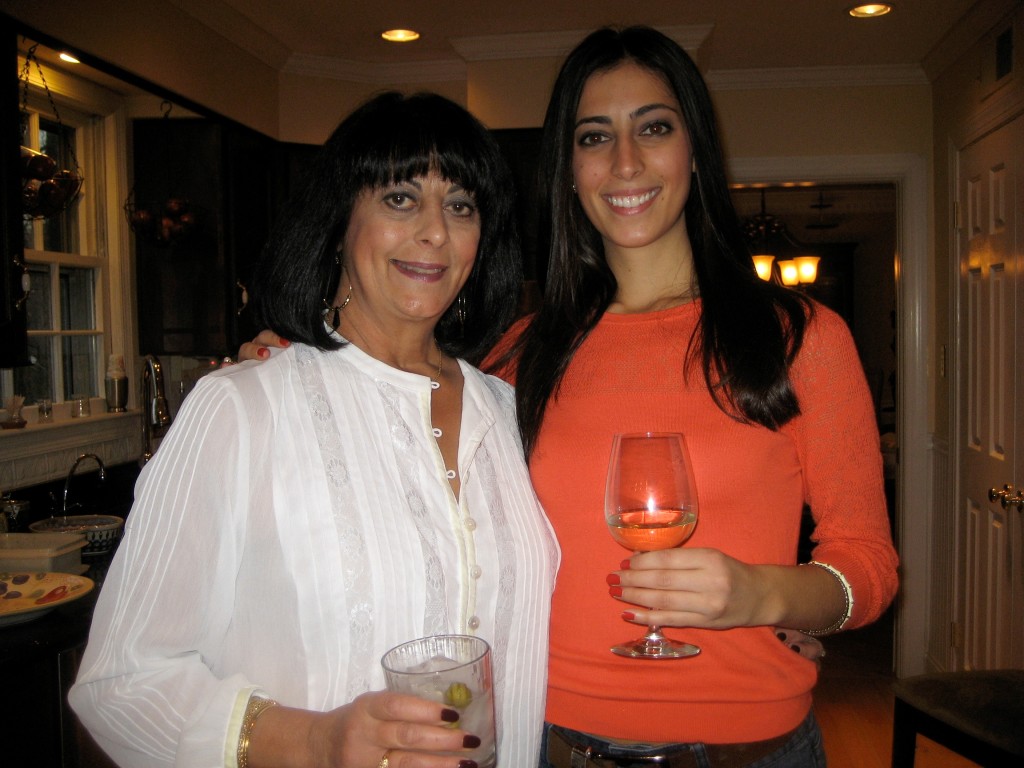 Being the planner that she is, I didn't get to help her cook much of the meal. Let's just say she had a couple of pies baked two days before Thanksgiving. One of the most essential entertaining rules is to prep as much as you can before guests arrive, and my Mama has that notion down pat. I however, did contribute a veggie side dish which I will share with you today. Beets make another appearance in this recipe, as does butternut squash. This is a riff on a dish my Mom made a couple years ago in The Outerbanks for Thanksgiving, and it makes for the perfect addition to any holiday dinner table.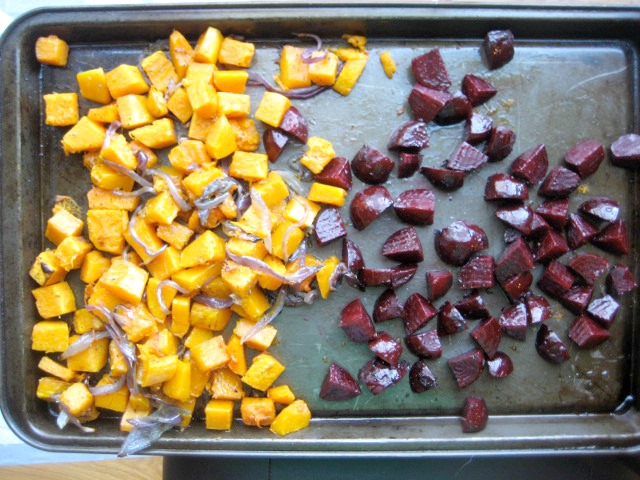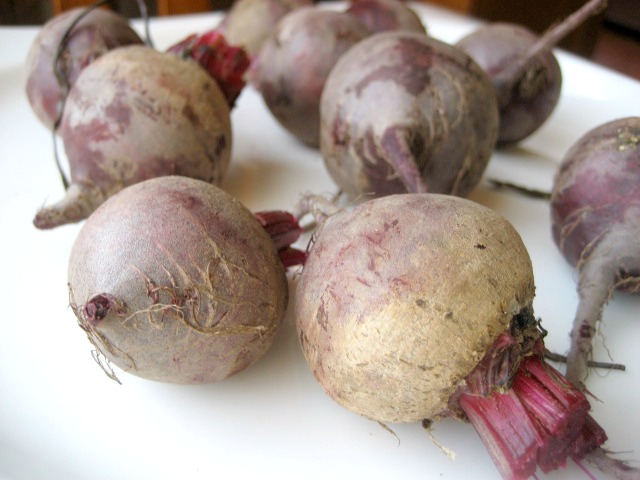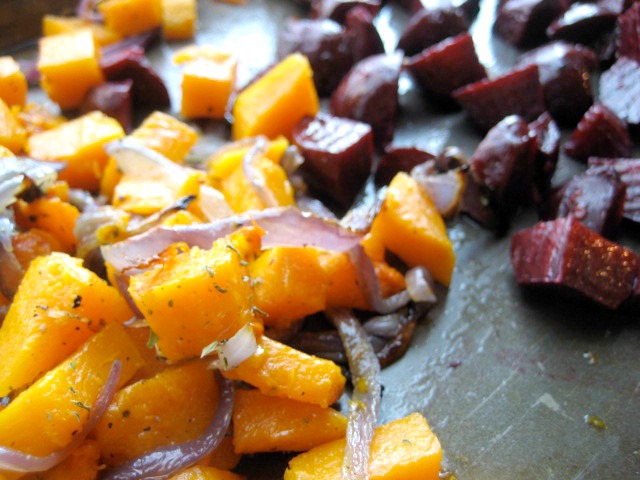 Roasted Butternut Squash and Beets with Red Onion
Author:
Keys to the Cucina
Ingredients
1 butternut squash, cut in cubes
10 small beets, roasted and cut into fourths
½ large red onion, sliced
1 tsp salt
1 tsp pepper
½ tsp garlic powder
½ tsp parsley
Instructions
Preheat oven to 400.
Roast the beets tightly wrapped in foil for 1 hour, or until the skin easily peels away.
Toss the butternut squash with a drizzle of evoo, the onion, salt, pepper, and garlic powder.
On a sheet pan, roast the butternut squash and red onion on 400 for 25-30 minutes.
Cut the beets into fourths and combine with the squash and onion.
Finish with ½ tsp of parsley and serve warm or at room temperature.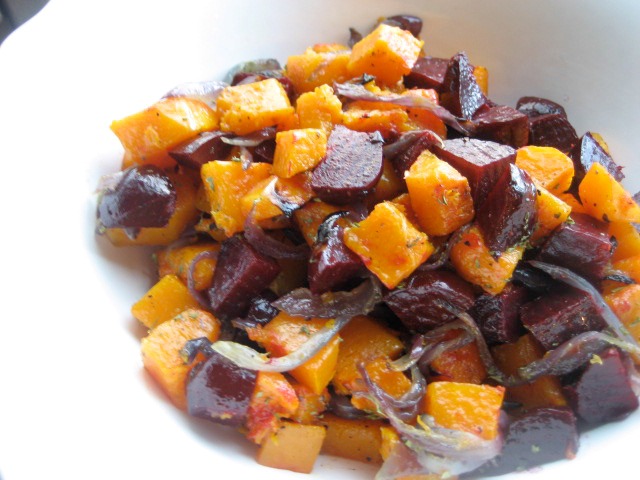 Enjoy one of my favorite Christmas songs, "River" by Joni Mitchell. The piano introduction is reminiscent of "Jingle Bells" and the lyrics are absolutely gorgeous.