For Day 2 of The Chobani Challenge, I'm going to share one more appetizer with you. Classic deviled eggs involve mayo, and as you know from this post, I am not a fan of that jarred stuff. Something about it's long shelf life and consistency really throw me off. Cue the Greek Yogurt at stage right, just begging to be involved in my healthier and lighter deviled eggs.
Now I've got to be honest for a hot sec. I've never made hard boiled eggs in my life, therefore I've never made deviled eggs. As I'm not one to avoid a challenge (I'm calling this week The Chobani Challenge for pete's sake!), I followed this tutorial on how to hard boil eggs. They took a lot of time but I stayed in on a Friday evening like the wild chick I am to make this dish for a party the next day. I just knew the eggs would be the perfect canvas to incorporate the Greek Yogurt into. With an added touch of dijon mustard and fresh chives from my garden, they were tasty!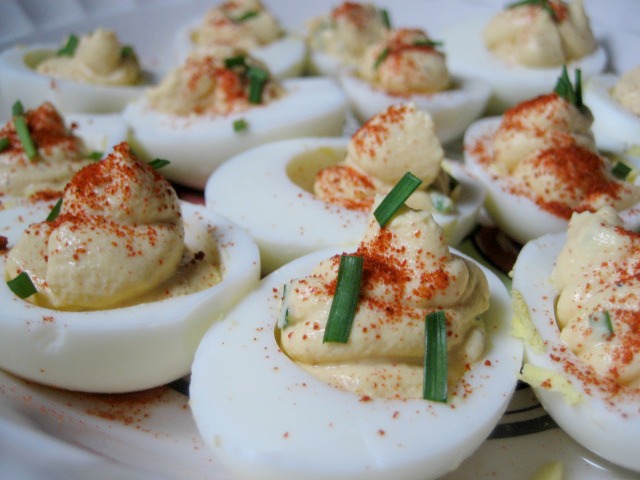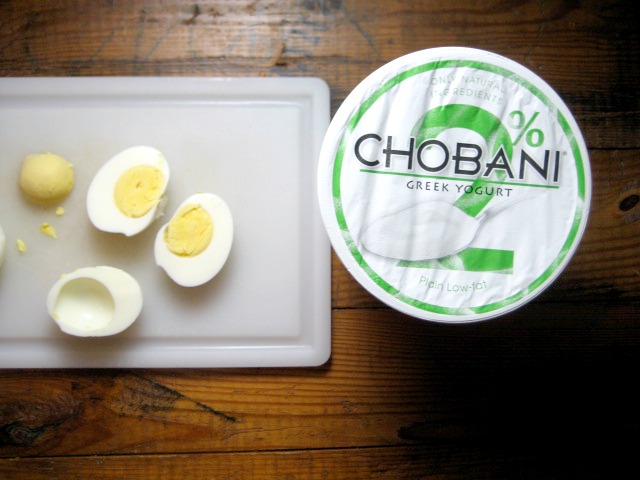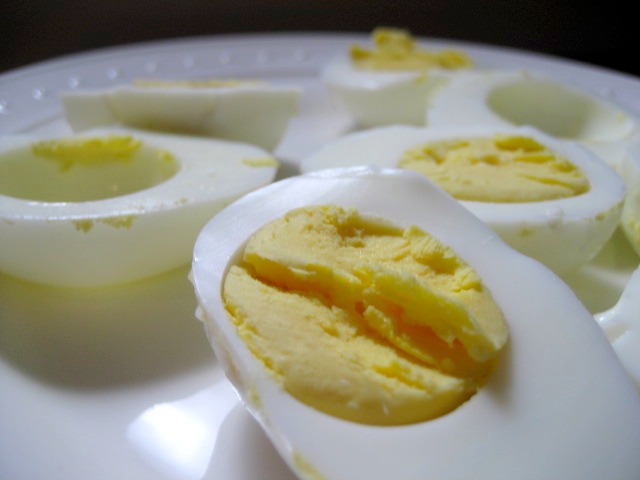 Creamy Deviled Eggs with Chobani Greek Yogurt
Author:
Keys to the Cucina
Ingredients
One dozen eggs
8 chives, chopped
4½ tbs Chobani Greek Yogurt
2 tsp dijon mustard
1 tsp paprika
1 tsp salt
1 tsp pepper
Instructions
Prepare your hard boiled eggs using your favorite method.
Once cooled and peeled, slice the eggs in half and carefully remove the yolks from the whites.
In a bowl, mix the yolk with all of the ingredients, from the chives to the pepper.
To serve, put the yolk mixture into a ziploc bag and cut one corner off to pipe it into the whites.
Garnish with more paprika and chives.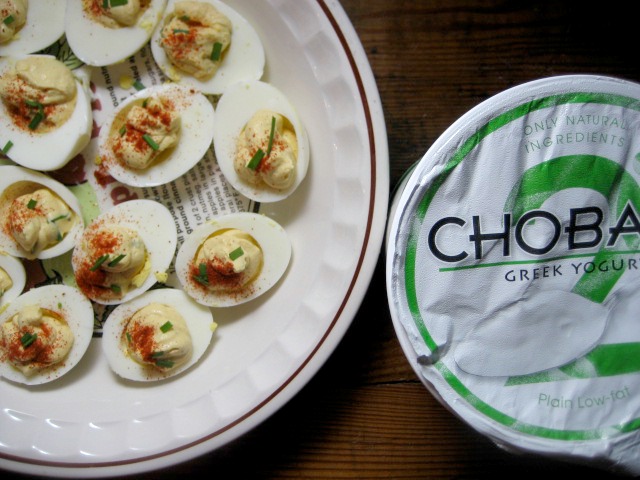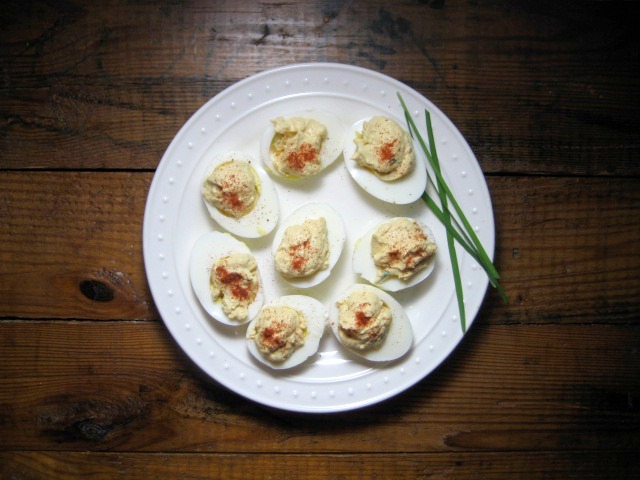 About a week ago my bf and I saw John Legend in concert, and he was fantastic. His voice was on point, and I especially loved the songs where it was just him and the piano. Give a listen to "Slow Dance" below, it's one of my favorite Legend songs!