Inspiration for this this dish came to me after a casual convo with my Mom about beans and how much I love them. As we got to vibing about different ways to cook with them, my Mom said, "You know what Nana used to do, she used to saute cannellini beans with red onion and olive oil, and that's it.  Oooh it was so good." Though I didn't grow up eating this dish, I decided to whip up my own version of what I think my Nana's sauteed cannellini beans would taste like. My twist was some freshly cut cherry tomatoes and torn basil from my garden and voila. One day I'd like to experiment with it by making a warm cannellini bean dip or changing it up with some garbanzo beans. Until that happens, check out this 12-minute side dish and enjoy!
Jam of the recipe: "Cassiopiea", one of Sara Bareille's songs from her new album that I am really digging.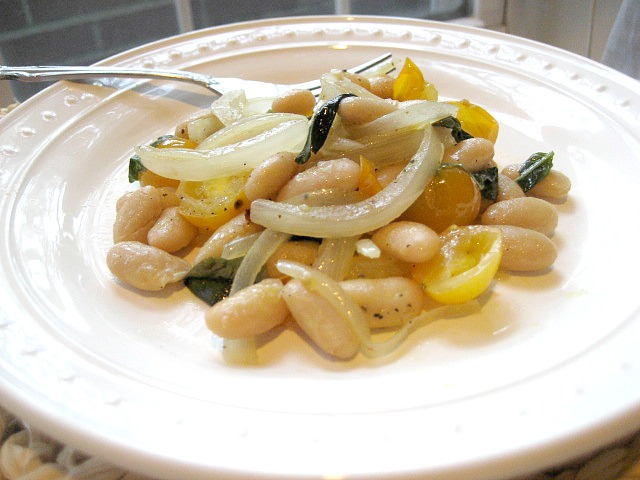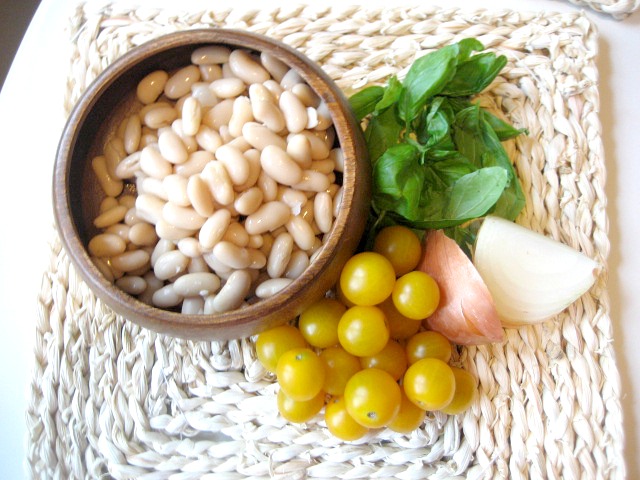 Sauteed Cannelini Beans with Basil, Onion, and Burst Tomatoes
Author:
Keys to the Cucina
Ingredients
1 can cannellini beans
½ onion (red or white), sliced thin
16 cherry tomatoes, halved
2 handfuls basil, torn
2 tbs extra virgin olive oil
1 heaping tsp salt
1 heaping tsp pepper
Instructions
Rinse beans in a collender under cold water and let drain.
Coat saute pan with evoo and add in onion, tomatoes, salt and pepper.
Cook on medium for three minutes to allow onions to soften.
Add beans and cook on medium-low for an additional 4 minutes.
Finish by adding in hand-torn fresh basil leaves and a pinch more of salt and pepper.