I recently returned from my family's annual beach trip to Long Beach Island, New Jersey, and was tasked with cooking a meal for 11 adults and 2 toddlers during our week-long stay. In cooking for such a large group, I decided on chicken kabobs for a few reasons:
1. Everyone likes chicken.
2. You can prep them a night in advance which meant I didn't have to be slaving away in the kitchen and giving up precious beach time.
3. You can set up a kabob assembly line to get the whole family involved for some bonding.
While jamming to this theme song of the vacation, I went for an herb based marinade with tons of oregano, thyme, parsley and my star ingredient, smoked paprika. This paprika will have your guests wondering where that subtle hint of smoke is coming from (smoke isn't just from the grill anymore folks!). I paired the kabobs with a side of cool Greek yogurt sauce and cilantro lime rice. This meal was a hit and was enjoyed by people from ages 2 to 65!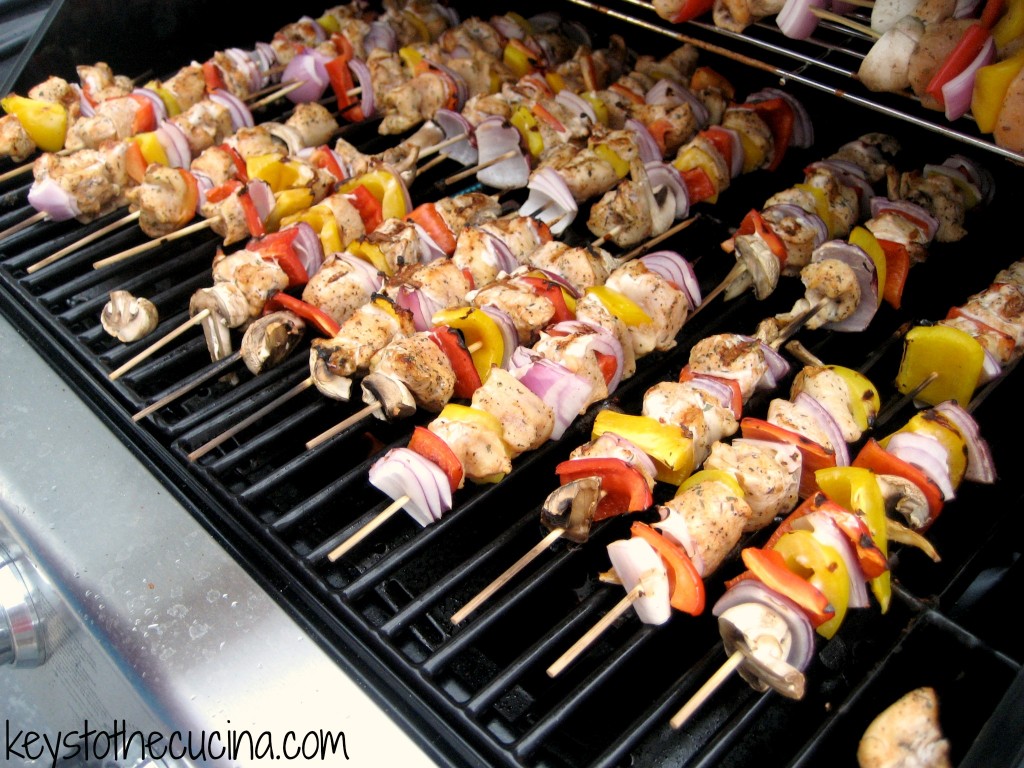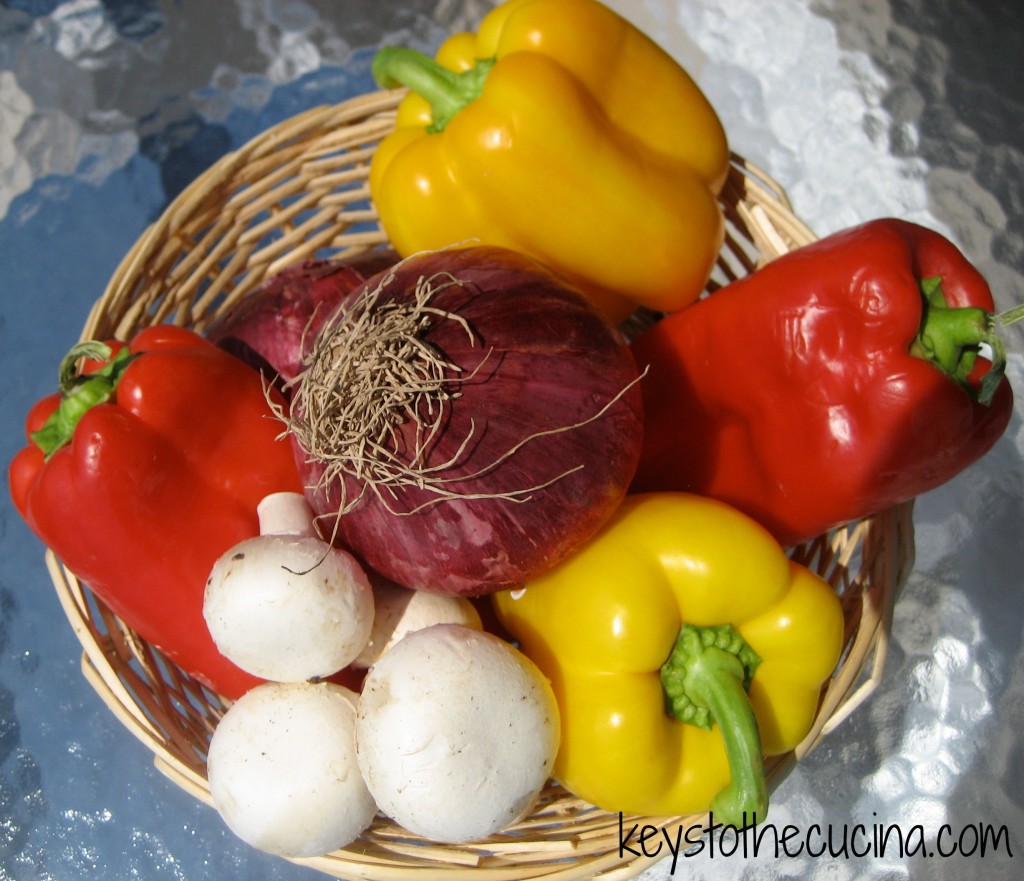 Summer Chicken Kabobs with Greek Yogurt Sauce
Author:
Keys to the Cucina
Ingredients
24 skewers, soaked in water for 20 minutes
12 boneless skinless chicken breasts
Juice of 1 lemon
1 tbs salt
½ tbs pepper
1½ tsp garlic powder
4 tsp dried thyme
1 tbs dried oregano
1 tsp cayenne pepper
1 tsp dried parsley
1 tsp smoked paprika
1 tsp dried basil
4 red onions, cut into chunks
3 yellow bell peppers, cut into one inch pieces
3 red bell peppers, cut into one inch pieces
1 pack mushrooms sliced in half
Instructions
Cut chicken into one inch cubes and place into large mixing bowl.
Juice lemon over chicken and mix.
In separate mixing bowl, combine all herbs and spices to make the seasoning.
In the large mixing bowl, sprinkle seasoning over the chicken a couple tablespoons at a time and stir to be sure each piece of chicken is well covered.
Marinate over night or for 8 hours.
For the greek yogurt sauce, combine 32oz. plain greek yogurt, 1 english cucumber minced, 2 teaspoons each of salt and pepper, 1 tablespoon of hot sauce and juice from one lemon. Let sit for 2-4 hours.
The next day, soak the skewers in water for 20 minutes to prevent them from burning when you place them on the grill.
Put together your kabobs with all the fixings and shoot for four pieces of chicken per kabob.
Grill on direct medium heat for 12 minutes then turn up to high heat for 3 minutes to make those beautiful grill marks and enjoy!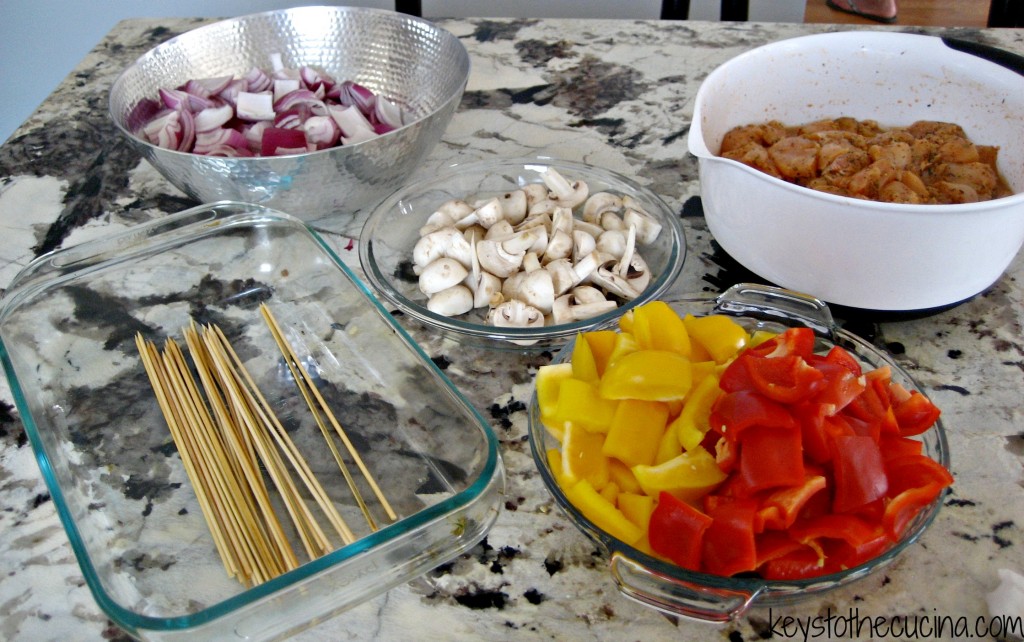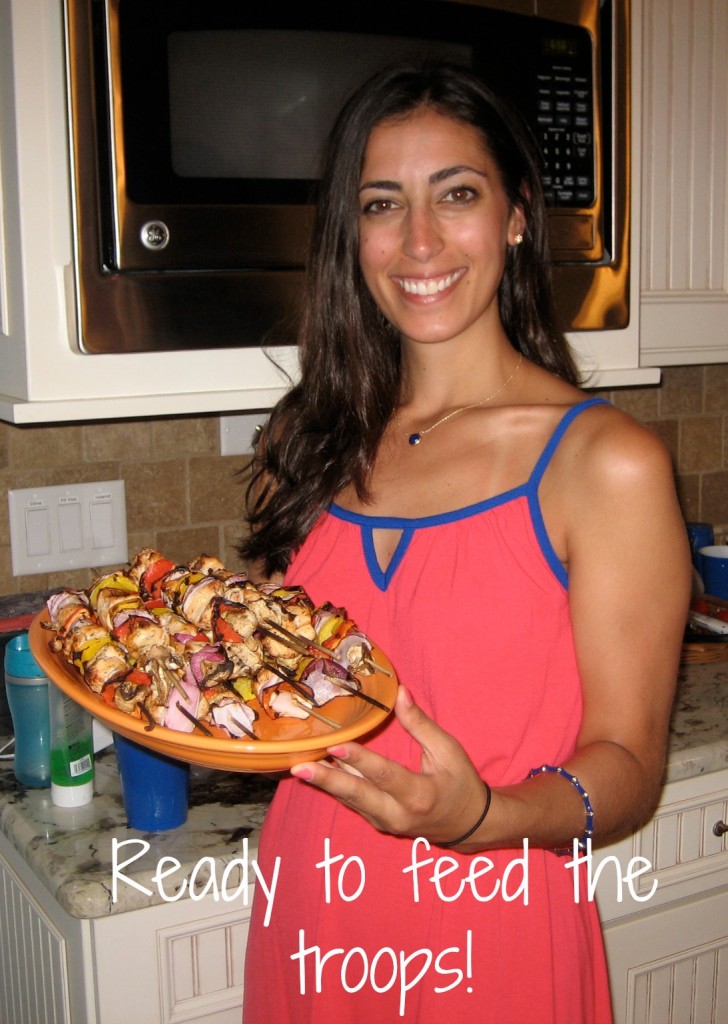 What are your favorite foods to grill in the summer? Share with me by commenting below!