When 2015 hit two thoughts came to my mind. The first one was, holy shit this is our wedding year, we are getting married in 5 months, and I have one million things to do. Naturally, my second thought was, what can I do to make my blog space a little more interesting?  Bryan and I were talking earlier in the month about bringing new features to the blog, and his overarching idea was to develop more of a local feel for this space. Being the writer, editor, photographer, recipe developer, cook, and kitchen cleaner upper (my horoscope this month told me to toot my own horn, sorry bout it!), it's easy for me to get bogged down into weekly posts and generating content on a consistent basis. Most of the time I need someone to pry me from the grips of my computer at night and help me take a step back and that's exactly what Bryan does (thanks babe).
That said, when our friend Peter told us about this new company that connects cooks and chefs with foodies looking for a unique culinary experience, it's like someone heard us talking and delivered us an amazing opportunity wrapped up in a bow! This new company is called Feastly, and it's currently live and operating in a few cities, and luckily D.C. is one of them! Since most of my readers are in the DMV area, if you wish to experience one of my meals sign up here to receive notifications and check out my current menu for my first dinner on February 21st, there's two spots left!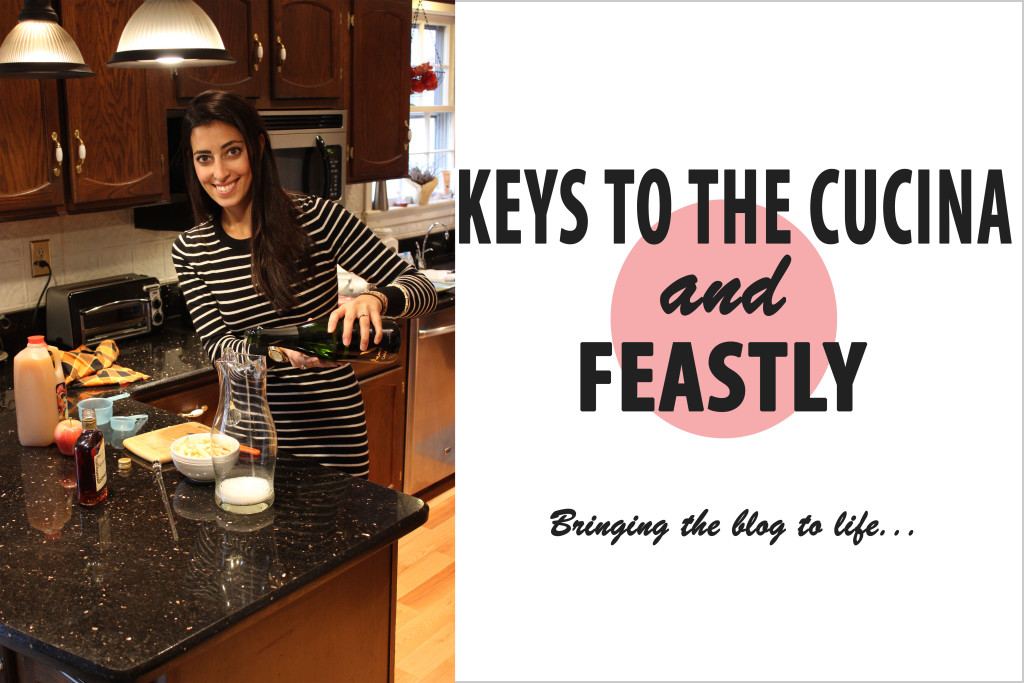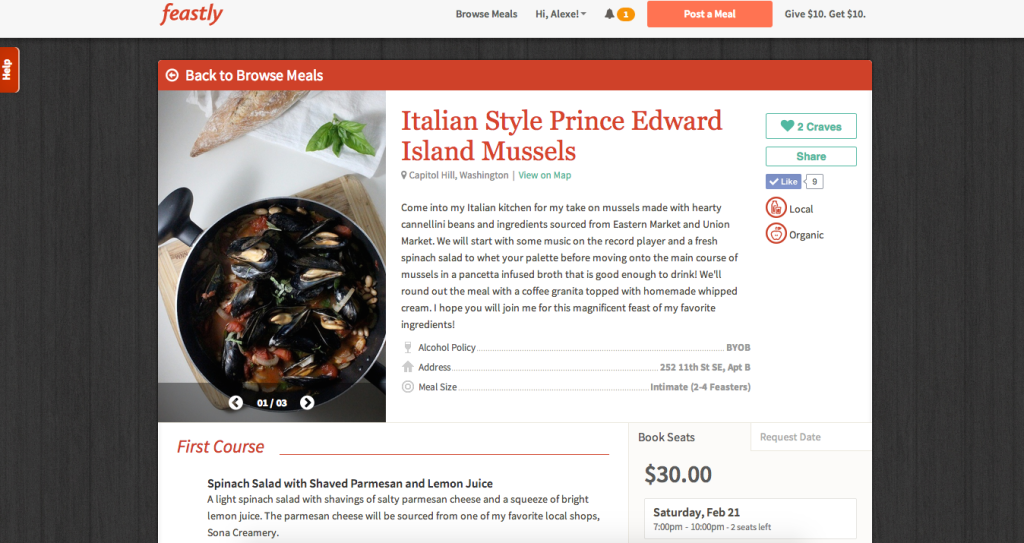 I hope this is just the beginning many meals hosted with Feastly, and that it will provide a way to further connect with you without the computer screen standing in the way. Comment below if you have any questions on how the process works and check out some other great D.C. menus that you can book here.
---
Sign up and subscribe HERE to Keys to the Cucina and receive notifications when a new post goes live!