The first time I had this salad I was skeptical about the combination of strawberries and onions. I thought to myself, "Strawberries with a red onion bite, how can that taste good?" Well, I was wrong, very very wrong. I found myself searching for onions to pair with my spinach and strawberry bites because they complemented each other so well. This was also the first time I had eaten a sweet dressing. Oil and vinegar or some savory vinaigrette was the usual in my house, so you could say my mind was blown when I tasted this sweet and creamy dressing.
I decided to put my own mark on this salad by making the poppy seed dressing much healthier. I cut out the mayo and sour cream and traded it for, you guessed it, some rich and smooth Greek yogurt. The yogurt really steps up to the plate and is the perfect canvas for the sweet poppy seeds, sugar, and vinegar to shine. I recently made this for a bbq at a good friends house, and at the end of the dinner, all of the salad was gone. I don't know about you, but every time I'm at a dinner party, there is always salad left over. If that doesn't make this salad a crowd pleaser, then I don't know what does.
Jam of the recipe: "Strawberry Fields Forever" by The Beatles, one of my Dad's favorite bands.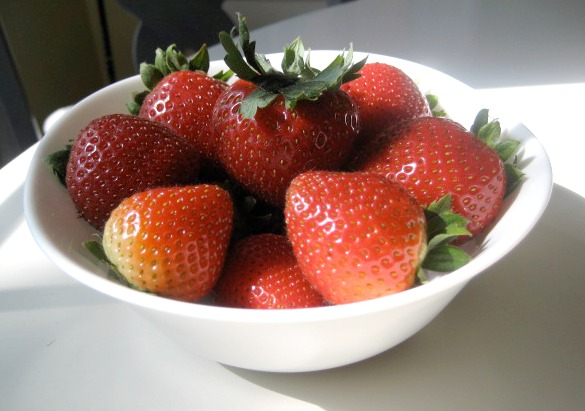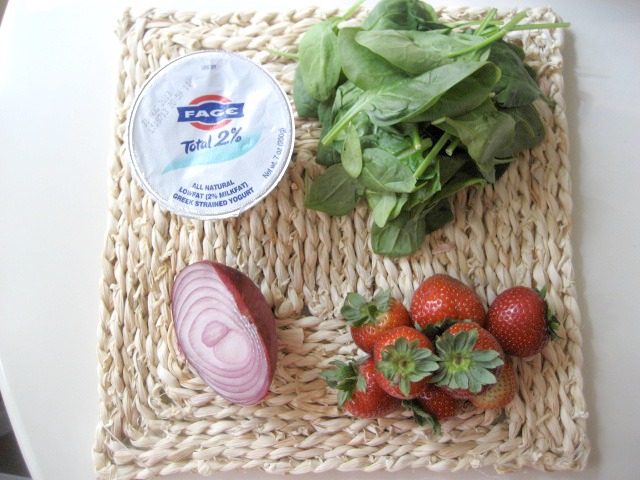 Spinach and Strawberry Salad with Poppy Seed Dressing
Author:
Keys to the Cucina
Ingredients
For salad:
1 lb of fresh spinach leaves
10 strawberries, sliced thin
½ red onion, sliced thin
For dressing:
7 oz. greek yogurt
2½ heaping tbs of sugar
2½ tsp white vinegar
1 tsp poppy seeds
Instructions
To assemble salad, toss spinach, red onion, and sliced strawberries in a salad bowl.
In a separate bowl, combine the ingredients for the dressing until well incorporated.
Dress the salad right before serving and enjoy!