Whiskey Cake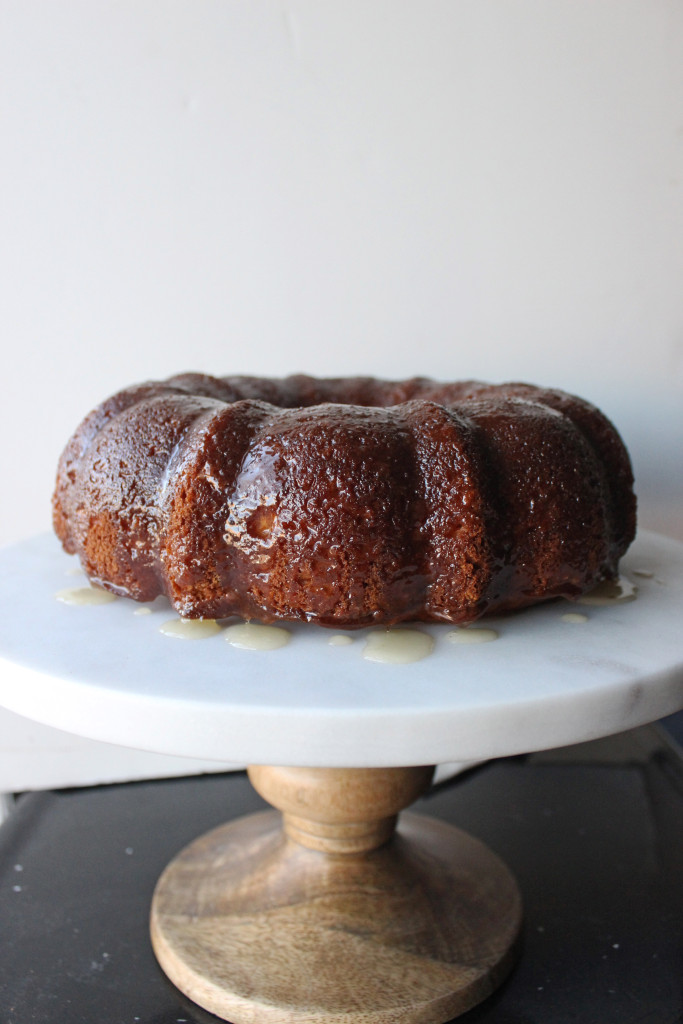 Author:
Keys to the Cucina
Cake
1 box yellow cake mix
1 3 oz. box vanilla pudding
1 c milk
½ c vegetable oil
4 eggs
1 shot whiskey
Glaze
1 stick butter
1 c sugar
½ c whiskey
Preheat oven to 350.
In a large bowl combine all cake ingredients until well incorporated.
Spray a bundt pan with cooking spray then add in the cake mix and bake for an hour or until golden brown.
Remove the cake from the pan and let cool on a wire rack.
While it's cooling, melt together the butter, sugar and whiskey until the sugar is dissolved.
Poke holes into the cake with a skewer or paring knife for the glaze to soak into.
Gather two plates, place the cake on one plate and pour the glaze around it. Move the cake to the second plate, pour the residual glaze from the first plate on to it and pour a little glaze over it.
Repeat until all the glaze is used and soaked into the cake. It should be glistening and slightly sticky.
Enjoy solo or with a dollop of vanilla gelato!