Pork Tenderloin with Creamy Green Onion and Mustard Sauce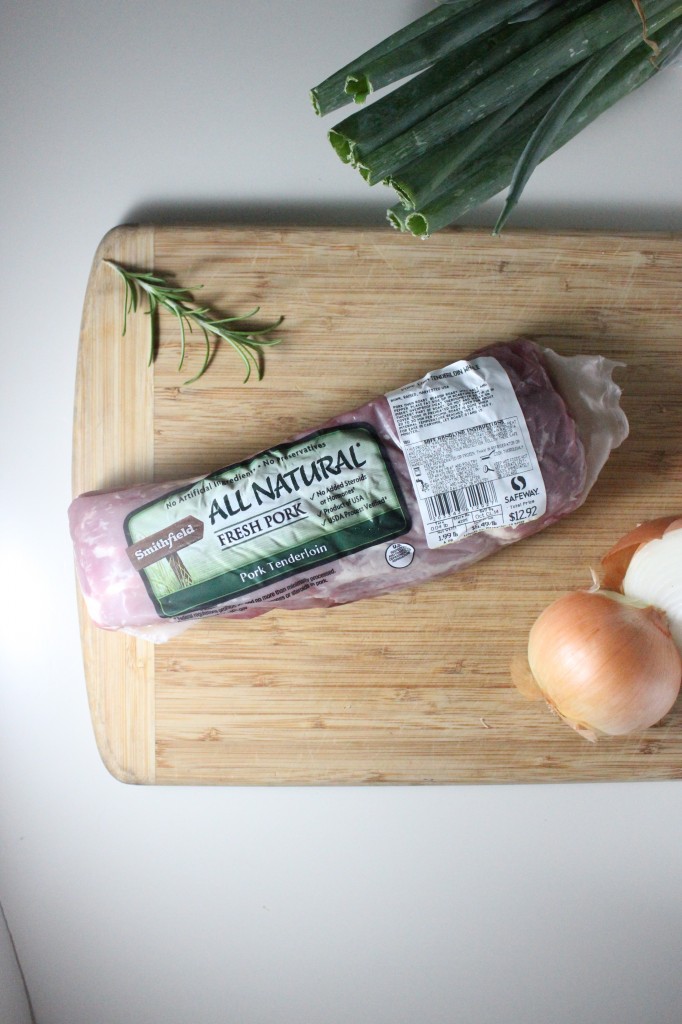 Author:
Keys to the Cucina
1 Smithfield Pork Tenderloin
2 tbs exra virgin olive oil
1 medium onion, chopped
1 tsp salt
1 tsp pepper
1½ tsp parsley
1 tsp fresh rosemary
¾ tsp thyme
½ tsp sage
½ cup Chobani plain Greek yogurt
1 green onion, minced
1 tsp Dijon mustard
Pinch of salt and pepper
Preheat oven to 350.
Combine all spices from the salt to the parsley and mix well to combine. In a large baking dish, scatter chopped onions all around.
Drizzle a bit of evoo on the pork tenderloin, then rub the spice mixture generously on all sides and nestle the pork on top of the onions.
Cook for 50 minutes or until a thermometer reads 145.
While the pork is cooking, combine Greek yogurt, dijon mustard, green onions together. Finish with a pinch of salt and pepper.
Let the pork rest for 5 minutes after removing it from the oven, then slice and top with the yogurt sauce.
Recipe by
Keys to the Cucina
at https://keystothecucina.com/2014/09/22/herb-crusted-pork-tenderloin-with-creamy-green-onion-and-mustard-sauce/