White Bean Turkey Chili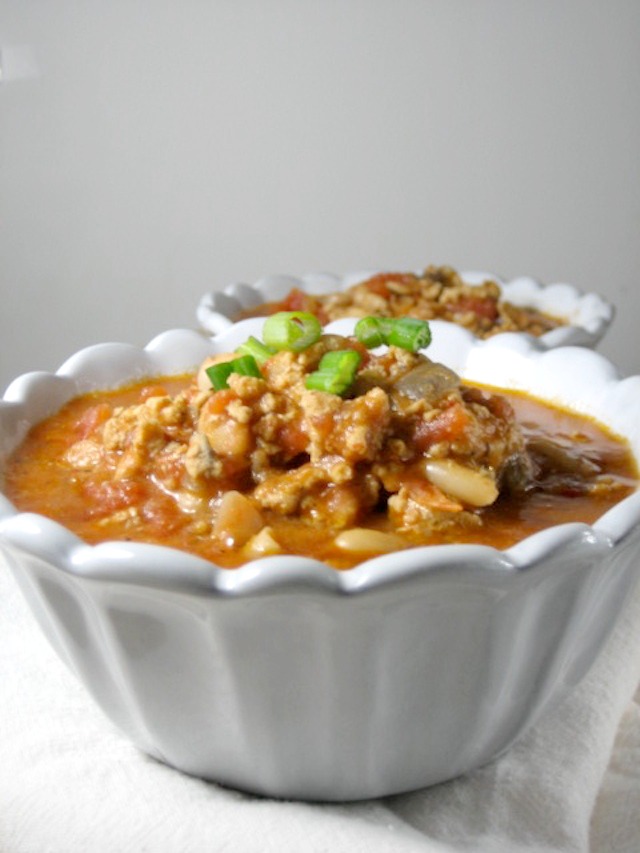 Author:
Keys to the Cucina
½ large red onion, chopped
3 tbs evoo
2 tbs salt
1 tbs black pepper
1 tbs garlic powder
1 lb ground turkey
1 can cannellini beans
1 can diced tomatoes
1 tsp smoked paprika
1-2 tsp crushed red pepper
1 tsp basil
1 tsp parsley
Dash of cumin
In a large pot, saute evoo and onions for 5 minutes on medium.
Add the ground turkey and cook until no longer pink.
Season with the smoked paprika, red pepper, basil, and parsley.
Add in the beans, diced tomatoes, and a couple can fulls of water.
Cover and cook on low for 2-3 hours until it comes together to a thick and hearty chili.
Garnish with green onion and a sprinkle of cumin.